Porsha Williams' Daughter Pilar Poses in Sweet Photo Wearing Her Dad's Hat & a Pink Jumpsuit
Porsha Williams recently posted a photo of her adorable daughter Pilar on her Instagram feed. Fans were left gushing over the cute toddler dressed in a pink jumpsuit and her dad's hat.
Porsha Williams' daughter is an absolute cutie, and she always keeps fans entertained with her playful antics even when she stays up all night. The reality star was able to capture a sweet photo of the toddler. She captioned the photo:
"Yassss @pilarjhena give daddy a run for his money ?? She stayed up until 2 am and ran around all morning with his hat ? #DaddyDuties #DaddyDaycare."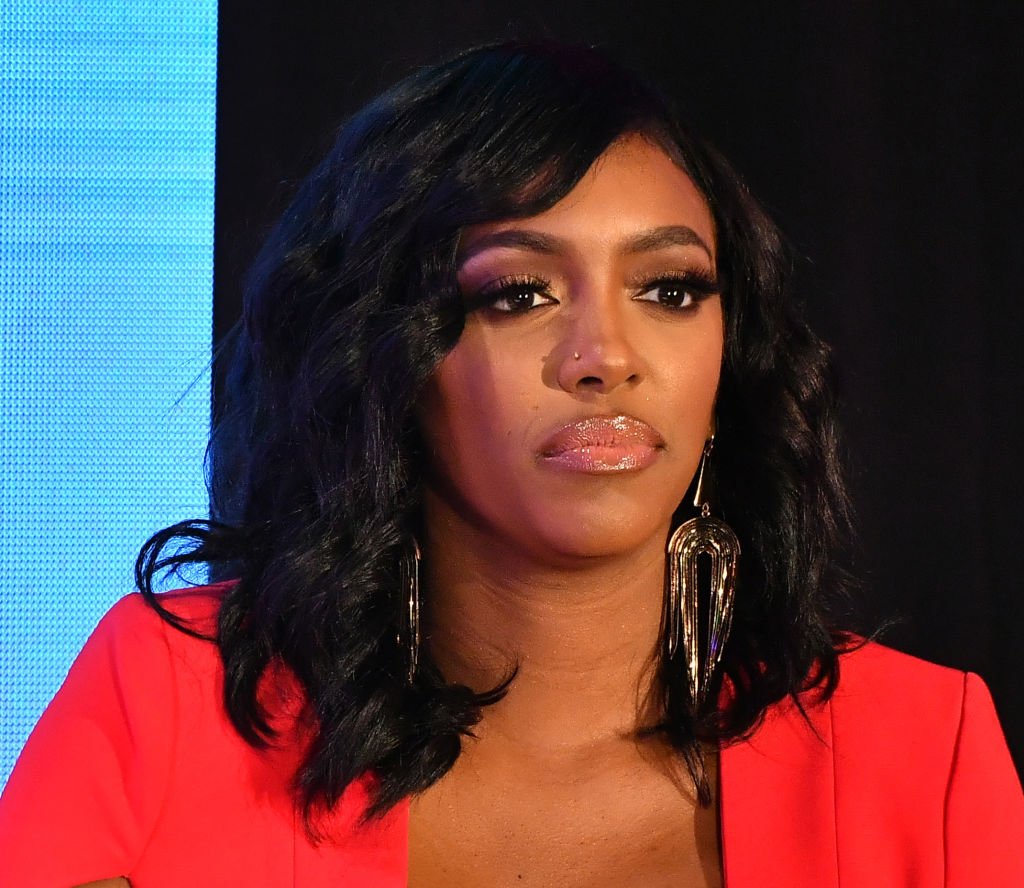 The cute pic featured baby Pilar McKinley during her playtime session. She wore a pink jumpsuit with little panda bear designs and cute gold earrings.
On her head was her best accessory as she donned a large black hat with straw rimming belonging to her father, Dennis McKinley. The toddler had a naughty expression on her face as she played with a bright blue toy.
Fans who saw the photo had nothing but good comments and gushed over the lovable little girl. While many of them left heart emojis, others took the opportunity to share their impressions.
One fan said, "lil beauty just like her mama!!" Another chimed in, "Omg she is so cute I just wanna pick her up and hug her." A third fan commented, "OMG! PJ is definitely a fashionista! ? Really like that onesie!"
Pilar is indeed a fashionista, thanks to her mom who often dresses her in cute baby-chic outfits. In April, Williams posted pics of her one-year-old rocking an off-white Gucci onesie and brown UGG boots. She topped the look with a large red bow on her head.
A shocking confession broke their relationship.
More recently, the cute baby melted fans' hearts in an adorable Disney Queen of Hearts Halloween costume, complete with a red and black tiara and matching fingerless gloves. Of course, she also had a fun second outfit, a pink and purple dinosaur costume.
Williams has clearly been enjoying life with her tiny best friend. Pilar is her first child with McKinley. After the "Real Housewives of Atlanta" star suffered a miscarriage in her early thirties, her miracle baby came when she was 37 years old.
The couple was excited for baby Pilar and revealed the news with celebratory Instagram posts. At the time, Williams and McKinley were still happily engaged, but a shocking confession broke their relationship.
McKinley admitted to cheating on Williams while she was pregnant with their daughter, and subsequently, the couple called it quits. However, the two have remained amicable for the sake of Pilar, whom they have been co-parenting.