Watch This Sweet Video Porsha Williams Shared on National Daughter's Day of Her Baby Giggling
"Real Housewives of Atlanta" star Porsha Williams shared a new video of her daughter giggling and the toddler melted hearts with her cuteness. The reality star shared the post in honor of the National Daughter's Day celebration.
The National Daughter's Day celebration happened over the weekend and reality star Porsha Williams was sure to celebrate her daughter Pilar Jhena McKinley.
Taking to Instagram, Williams shared a post featuring photos and a video of Pilar Jhena. While the snapshots were candid cute pictures of the toddler, the clip got the most attention.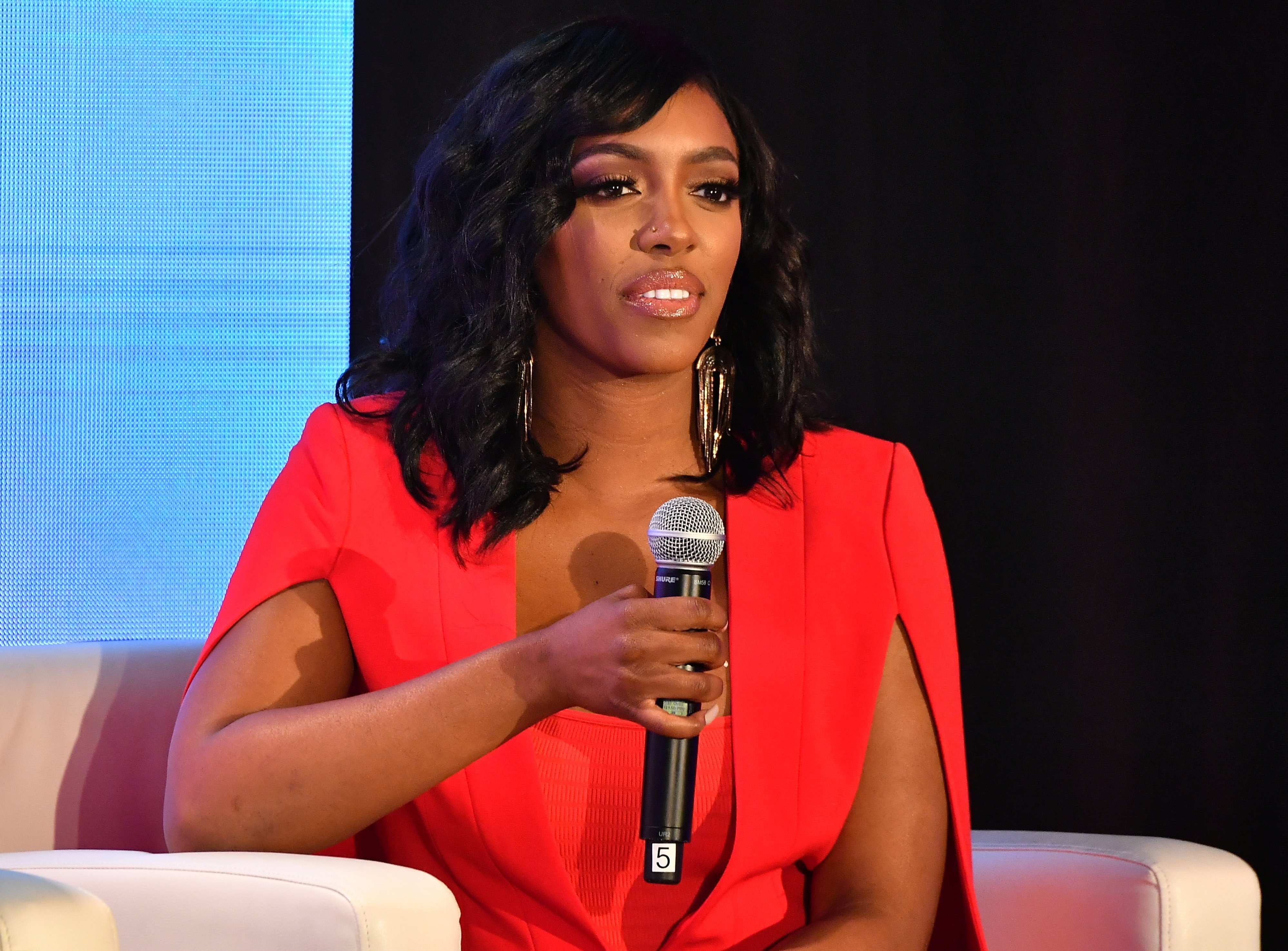 Wearing a yellow polka dot outfit, Pilar was captured giggling adorably while Williams playfully tickled her. The clip was accompanied by a sweet caption that read:
"love you, my darling PJ @pilarjhena !!! #NationalDaughterDay ❤️❤️❤️❤️❤️❤️❤️❤️❤️❤️❤️❤️❤️❤️"
Shortly after sharing the post, fans and followers took to the comments section where they could not stop gushing over the adorable toddler.
Some others simply showed love for the post by clicking the like button. So far, it has garnered over a hundred thousand likes. This is, however, not the first time Pilar Jhena is getting love from fans.
...McKinley admitted that he cheated because having sex with Williams during her pregnancy was not the same.
Earlier in March, Williams showed off Pilar Jhena rocking a cool hairstyle adorned with white beads, and fans could barely get enough of her cuteness.
Williams welcomed Pilar Jhena in March 2019 with her partner Dennis McKinley whom she has been dating for nearly two years.
McKinley and Williams had known each other for several years before getting involved romantically. In June 2018, they made their debut as a couple.
While many details about McKinley remain unknown, he is confirmed to be an entrepreneur and has appeared alongside Wiliams on "The Real Housewives of Atlanta."
Despite their long term friendship before getting romantically involved, Williams and McKinley have had their share of relationship problems.
After welcoming Pilar Jhena, the couple had a rough time when Williams discovered McKinley was having an affair. This led to them splitting for a few weeks.
Willing to give it another shot, the couple signed up for therapy where they tried to rebuild their relationship. It was there that McKinley admitted that he cheated because having sex with Williams during her pregnancy was not the same.
He also noted that even after the baby came, she had bouts of postpartum depression, making the situation worse. However, despite the drama, McKinley and Williams seem to have moved on as they focus on building a stronger relationship and bringing up their beautiful daughter.