Porsha Williams' Adorable Daughter Pilar Looks like a Model as She Poses in a Moschino T-Shirt
Porsha Williams' daughter, Pilar Jhena is one adorable baby and in recent pictures, she looked gorgeous as she posed in a red-and-white outfit.
"Real Housewives of Atlanta" star Porsha Williams is one proud mother and she never fails to show how proud she is of her daughter, Pilar Jhena, whom she welcomed with Dennis McKinley.
Williams took to her Instagram account with over 5.3 million followers to share adorable pictures of her daughter as she posed in a red-and-white outfit.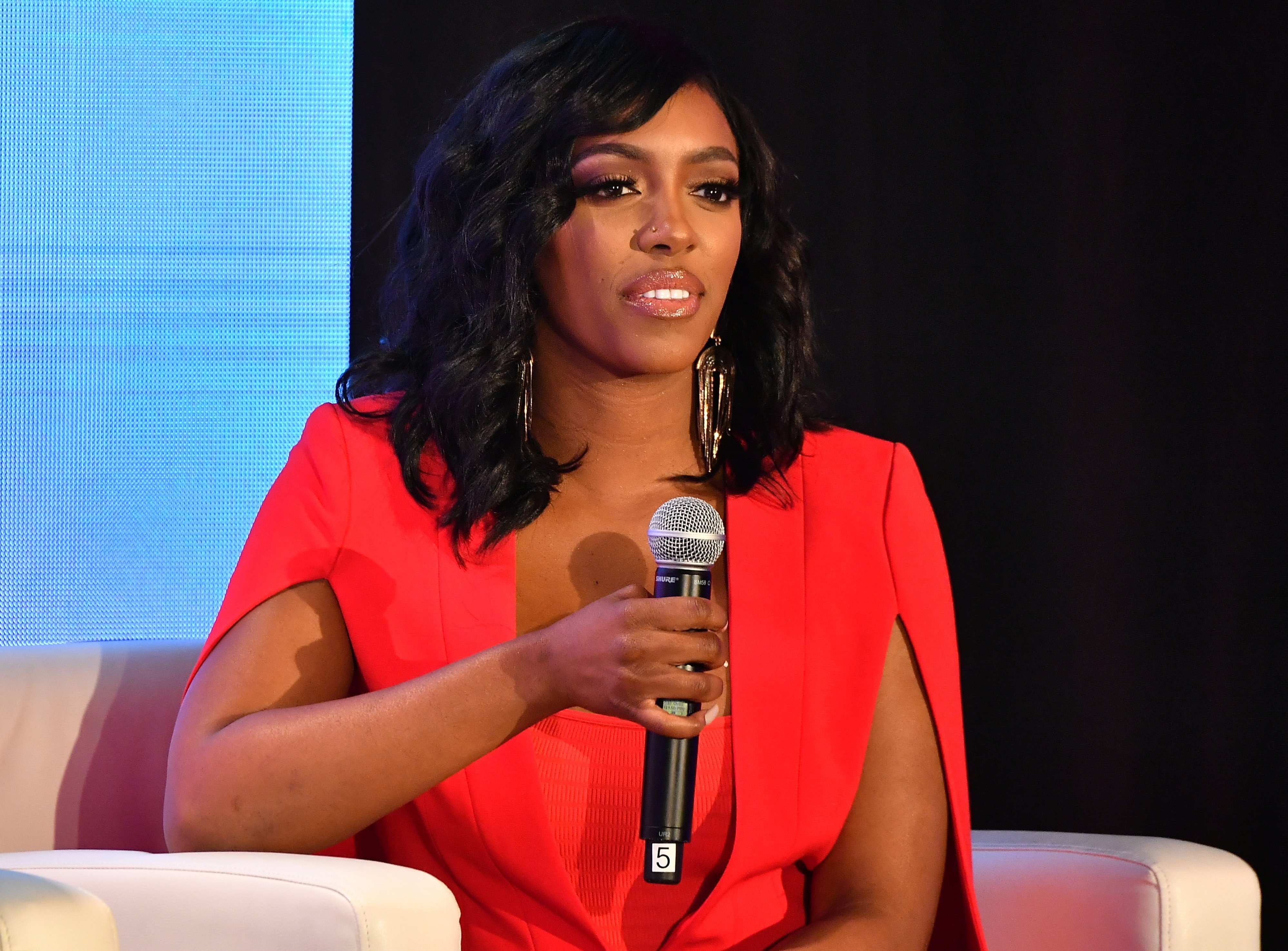 The first image in the series showed Pilar Jhena wearing a white Moschino top that had the threadings of a teddy bear on it. She finished off the look by wearing red pants and white footwear. Captioning the image, Williams said:
"Happy Labor Day !!!! ?❤️ @pilarjhena in @childsplayclothing X top @moschino pants @burberry #17Months."
The next two images in the series followed the first pattern, although this time, more of Pilar Jhena's face could be seen as she looked sideways away from the camera.
With her hair packed in two ponytails atop her head, Pilar Jhena's red headband complemented the entire outfit and she looked elegant as she held on to what looked like a red purse.
Things between McKinley and Williams are somehow rocky.
The last image in the series featured Pilar Jhena sitting in her car seat with a stern but adorable facial expression. The comments section was filled with lovely comments from fans of Williams. A fan said:
"Aww, beautiful baby PJ, she makes my day when I see her."
Some other fans expressed that Pilar Jhena was growing quite fast and looked more beautiful as the days went by. Others added that she was beginning to look a lot more like her father while some argued that she looked like her mother.
In March, Williams celebrated Pilar Jhena's first birthday by throwing her an at-home celebration. The mother-daughter duo spent the day dancing and listening to music from DJ Derrick "D-Nice" Jones.
While Pilar Jhena might spend most of her time with her mother, she is also a daddy's girl and her father, McKinley, never fails to show how much his daughter means to him.
Although things between McKinley and Williams are somehow rocky, the pair have agreed to put their differences aside and be great co-parents for Pilar Jhena's sake.
Through it all, it is evident that Pilar Jhena is enjoying and having the time of her life while being showered with all the love and joy she desires.