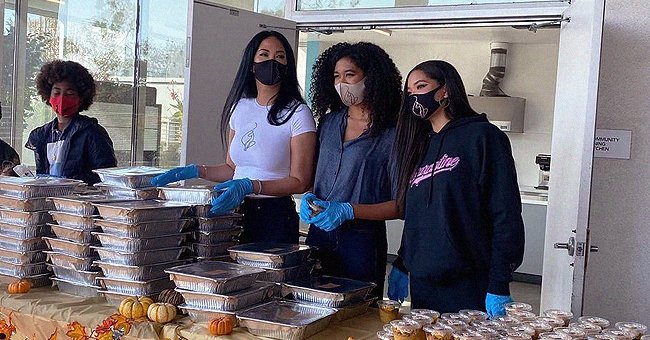 Instagram/aokileesimmons
Aoki Lee Simmons Serves Thanksgiving Meals with Mom Kimora & Siblings to Residents of Skid Row
Thanksgiving for the Lee Simmons clan was celebrated in the most heartwarming manner as young model Aoki Lee Simmons, her star mom, and siblings went all out to distribute meals to residents.
This year's Thanksgiving had fans and celebrities celebrating in various ways that appealed to their souls. For fashion mogul Kimora Lee Simmons and her brood, it was all about giving back to the community.
Kimora and her kids, including the grown-ups, Aoki and Ming, were out in public with a long food table filled with delicacies, which were distributed hot and tasty to residents.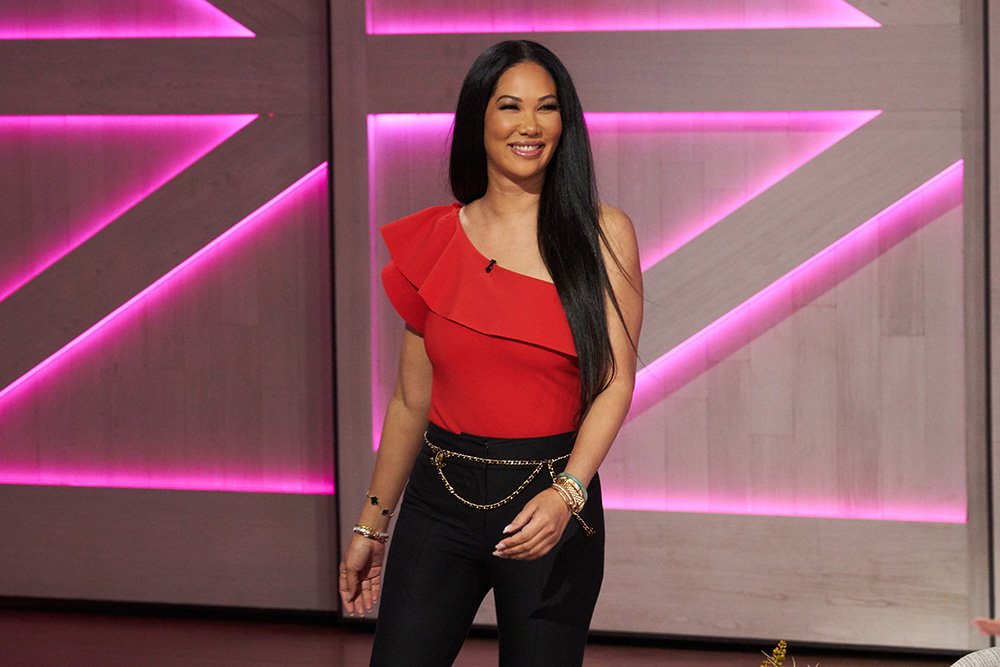 Kimora Lee Simmons upon her appearance at the "Kelly Clarkson Show" in January 2020. I Photo: Getty Images.
Aoki, who looked dapper in a shirt and trousers glam, shared some pleasant photos from the exercise on Instagram. The first photo in her post showed the young adult and her age-defying mom seeing over heaped packs of foil-preserved meals as they handed the delicacies out.
Baby Phat CEO Kimora displayed her willowy figure in a chic white top and black pants while her lengthy raven hair was parted at the center. Kimora's first daughter, Ming, opted for a less glamorous look as she appeared in a baggy hoodie and jacket. Aoki captioned her post:
"Happy Holidays! Let's Eat. This holiday season, please, after considering yourself, consider what you can safely do for someone else!..."
More of the photos showed Kimora's other kids putting in the energy to see that the community service went well. Many of their fans filled the comment section with warm words for the family as they praised their good works and showed approval.
In her interview, the beauty expert shared that she was determined to tell her fashion story all over again.
Kimora protected herself with a face mask and made sure her kids had their masks intact as well. Speaking about her family's good cause, the star mom made it known that her mantra had always been to live large and give large.
The fashion guru added that doing good was not limited to giving or serving hot meals as she extended the act to treating people with dignity. The business-savvy woman shared that she always instilled such knowledge in her brood.
It is safe to say that Kimora loves to keep it within the family as fans would agree that she and her older girls always do things together. Early this year, they made headlines after the trio revamped Kimora's long time fashion brand, Baby Phat.
The 45-year-old established Baby Phat in 1999, at a time when she strived until she thrived. It was the same positive energy the fashion goddess channeled into collaborating with Aoki and Ming to line up an all-inclusive and voguish fashion.
With her mindset to redefine Baby Phat, Kimora bought back her brand, lined with different beauty perspectives. The beauty expert also shared that she was determined to tell her fashion story all over again and she seems to be doing just that.
Please fill in your e-mail so we can share with you our top stories!