Inside Ciara and Russell Wilson's $6.7 Million Mansion in Washington
Ciara and her NFL superstar husband Russell Wilson enjoy a life of luxury. One of the luxuries is their $6.7 million mansion in Washington. Here is a look at the luxurious house.
Aside from being one of the cutest celebrity couples, Ciara and her husband Russell Wilson are also one of the richest. 
With Ciara being a highly successful singer with a Grammy Award to show for it, and Wilson one of the footballers receiving the fattest paychecks, the couple can easily afford any luxury they fancy.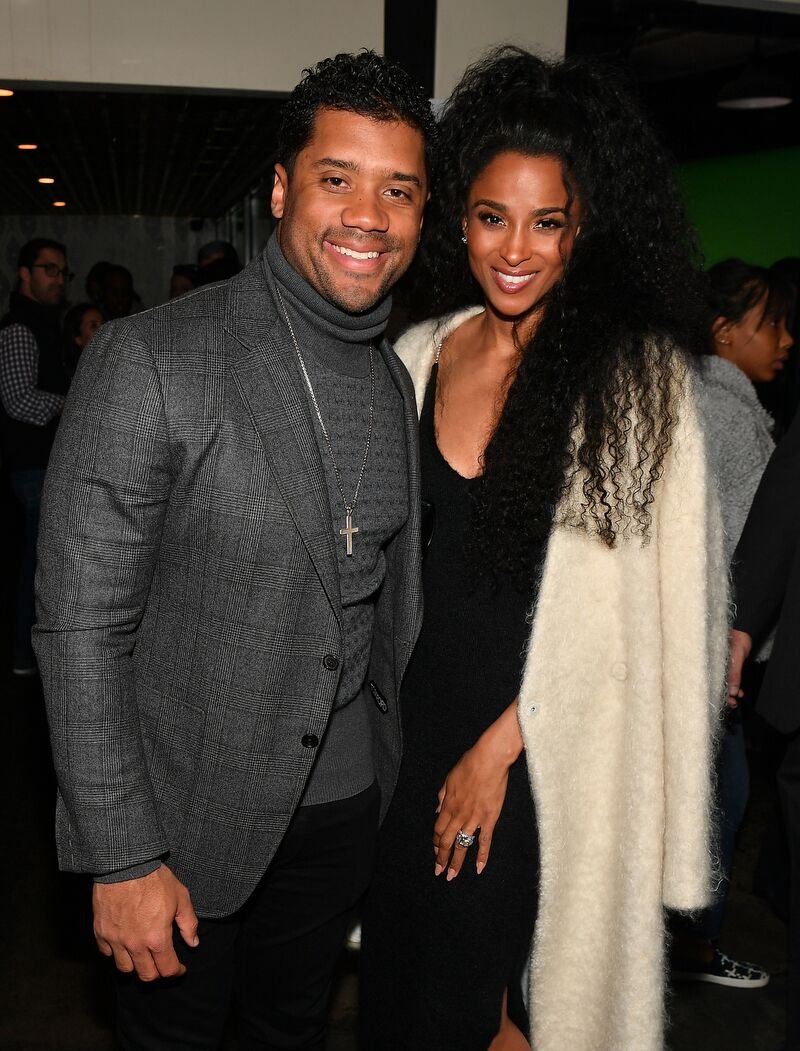 In 2015, the Seahawks quarterback splashed a whopping $6.7 million on a waterfront mansion on Lake Washington in Bellevue.
The luxury house offers the couple all they dreamed of and more. From the inside decorations to the gorgeous view outside, Ciara and Wilson definitely live in their own version of paradise.
The couple's Seattle mansion sits on 6.67 acres of land with 84 feet of amazing high-bank waterfront. The two-story, 10,700-square-foot home reportedly has seven bedrooms and seven bathrooms.
It also has a custom kitchen complete with elegant chandeliers, a spacious center island, a walk-in pantry, and stunning wood cabinetry. 
From time to time, Ciara loves to give fans a view of her gorgeous home via her Instagram posts. In one of her posts, the singer shared a video of her family having fun in her beautiful kitchen.
Win is Ciara's second child with the Seattle Seahawks quarterback after having their daughter Sienna in 2017.
The cute home also has a wine cellar that can house up to 1,200 bottles. Other intriguing features of the house include five fireplaces and the lake's panoramic views from every room of the house plus a beautiful spiral wood staircase.
The house was reportedly built in 2008 and has an annual property tax of more than $66,000. Other amenities include a media house, a gym, and a private dock outside. As for their neighbors, the couple has former President Bill Gates living close by.
In an Instagram post, Ciara gave a further glimpse of the home's beautiful design alongside another that showed her kids sitting together for some time on a cute sofa. 
Wilson is not left behind in flaunting clips from his beautiful home. The quarterback once gushed over their cute decoration in an Instagram post before sharing an adorable video of his wife posing for the camera in their beautiful home.
Wilson, who surprised his mom with a house on Mother's Day, melted the heart of his fans with a cute video of a pregnant Ciara, their daughter, and Ciara's son Future Jr.
In the video, the family speculated about the gender of the arriving baby before Ciara excitedly announced that it was a boy.
Shortly after their announcement, Ciara and Wilson welcomed their son Win Harrison in July. Win is Ciara's second child with the Seattle Seahawks quarterback after having their daughter Sienna in 2017.
The couple who wed in 2016 said they are not worried about having two young children and a newborn who would need constant attention. Ciara said that their current situation offered the family an opportunity to learn every day and bond better.