Boxing Match between Mike Tyson and Roy Jones Jr. Ruled a Draw
Mike Tyson and Roy Jones Jr are two of the biggest and most notorious names in the boxing world and yesterday they both proved that they still got what it takes to put on a show.
54-year-old Tyson and 51-year-old Jones went head-to-head in a much-anticipated exhibition match at Staples Center in Los Angeles, California, and didn't pull any punches.
Both fighters showed signs of their former glory in a display of skill, athleticism and raw power, and even though Tyson had the upper hand, the match was unofficially declared a draw.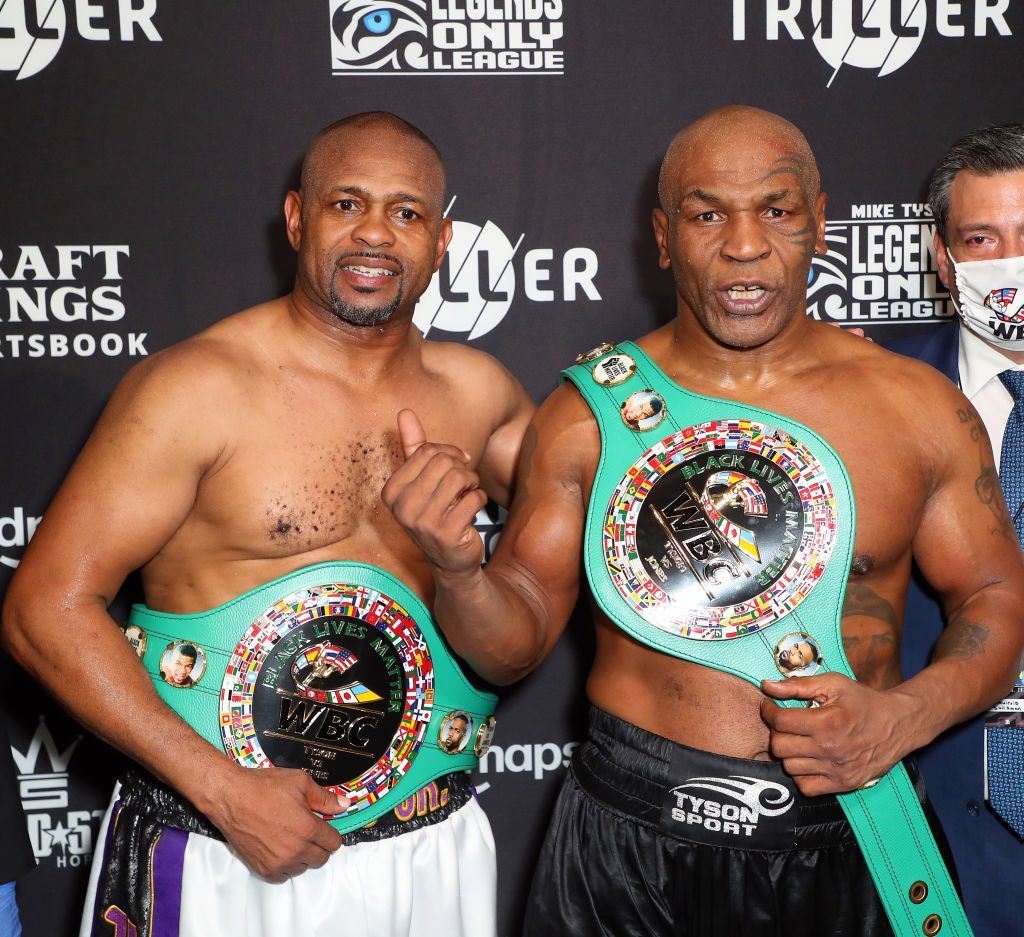 LIKE HE NEVER LEFT
Tyson, who stepped into the ring for the very first time since 2005, believed that he could have done everything better and that he would be willing to do another exhibition match.
Before the fight, Tyson released a Thanksgiving video in which he is seen replacing the turkey with a cake that looked like Jones' head
As aforementioned, Tyson came out on top, overwhelming Jones with his iconic heavy punches which started breaking the four-time champion down after the fourth round.
#TysonJones is scored a draw! 👀

Mike Tyson agrees.
Roy Jones Jr not so much... 😂 pic.twitter.com/XgwOyyQx3W

— Boxing on BT Sport 🥊 (@BTSportBoxing) November 29, 2020
It has been reported that Tyson had a clear advantage over Jones when it comes to power punches, 57-28, particularly to the body, a total of 35. According to Jones, those body shots took a toll on him:
"I like him, but the dude is so strong, man. I understand why they say some things are 'bucket list' because when he hits you, if it's his head, his punches, his body shots, it doesn't matter. Everything hurts."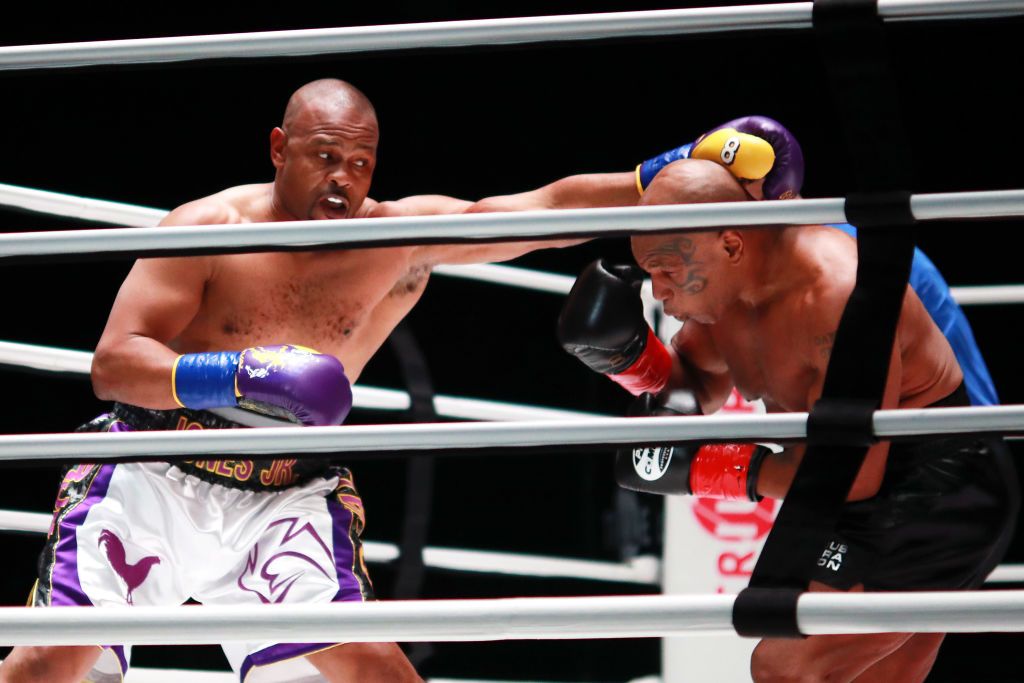 DOING HIS PART
After the match, Tyson admitted that he was more than happy with the draw and even pledged to give his share of the money to charity. He added:
"This is better than fighting for championships. We're humanitarians now. We can do something good for the world. We've got to do this again."
A THANKSGIVING SHOT AT JONES
Days before the fight, Tyson released a funny Thanksgiving video in which he can be seen replacing the traditional turkey with a cake that looks like Jones' head.
The 54-year-old then slices one of Jones' ears and jokes that it tastes much better than Evander Holyfield's, a reference to the 1997 match in which Tyson bit his opponent's ear.
The funny clip comes to an end as Tyson's children feed the rest of the Jones cake to their dog.