See Halle Berry's Relaxed Look in a Cozy Knitted Poncho That Has Fans Gushing
Halle Berry, who turned 54 in August, has sent her millions of followers into a frenzy after sharing a lovable photograph of herself donning a knitted poncho.
As shown in the picture she posted to Instagram on November 26, acclaimed actress Halle Berry looked stunning in a cozy knitted poncho. She simply captioned the post:
"So thankful!"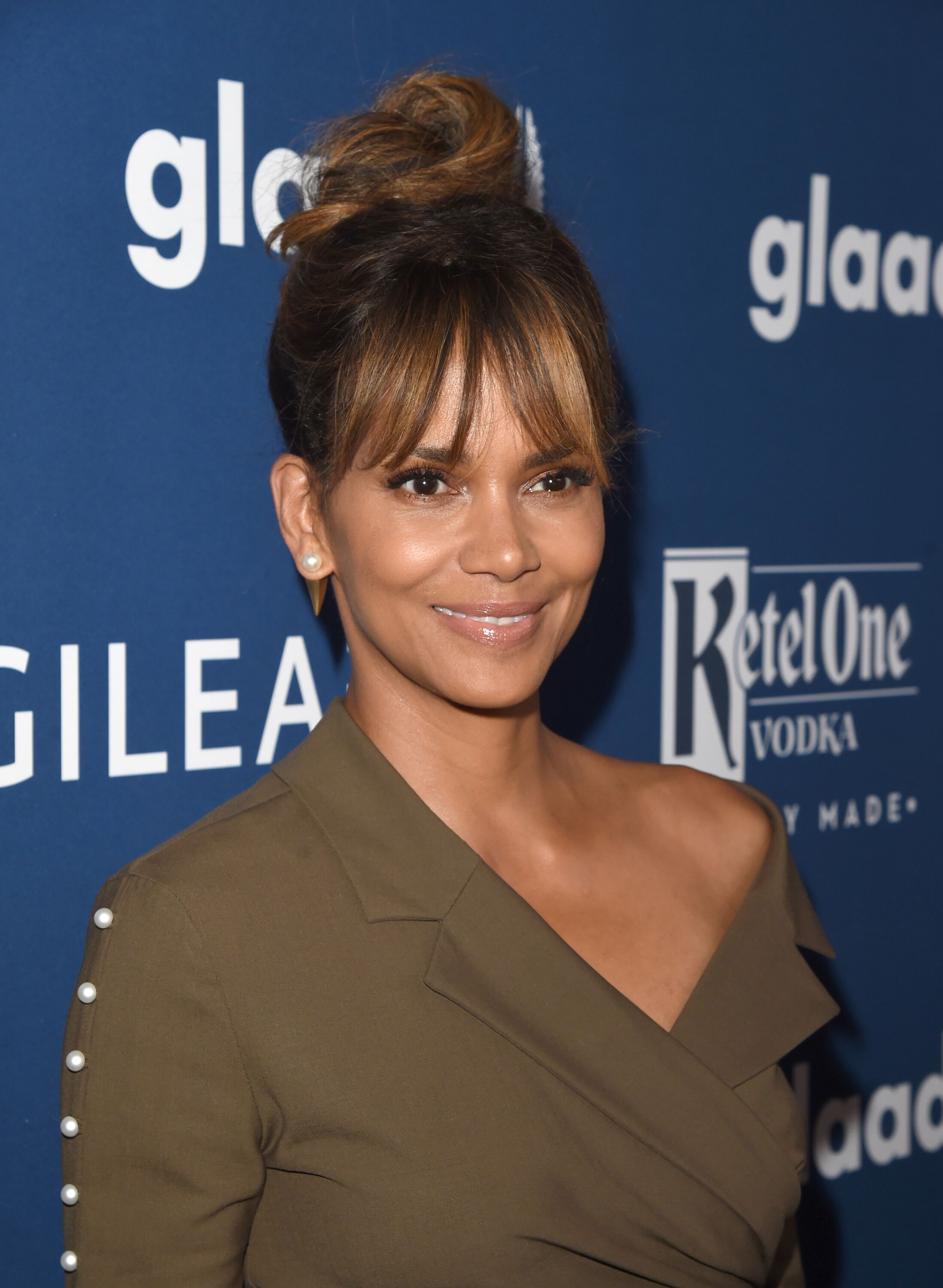 The "Gothika" actress, who won the Academy Award for Best Actress for her performance in the 2001 romantic drama film "Monster's Ball," appeared to be very relaxed as she let her long hair loose.
FANS ARE GUSHING
Amused fans immediately took to the comments section to express their thoughts about Berry's recent Instagram update. One person wrote that she needs the actress's poncho. 
"OMG, this Goddess is ageless. So Gorgeous," added another follower. Someone else commented, calling Berry a pure natural beauty. The snap garnered more than 84,000 likes as of writing.
SHOWING OFF HER DANCE MOVES
Prior to sharing this photo, Berry, who kicked off her career as a model, shared a video of herself standing on a couch in front of a window in a high-rise building, according to Inquisitr.
In the clip, the Oscar winner can be seen swaying from side to side. She put her enviable body on full display as she danced to singer and music producer Peter CottonTale's song "Way up High."
Berry has routinely included music in her Instagram posts.
ANOTHER ADORABLE PHOTO
Berry likewise recently took to her Instagram Stories to upload a charming snap that showed her sporting a shiny top and no pants, according to Inquisitr.
The actress is seen writing in what appeared to be a journal as she sat near a window overlooking a tropical plant. The photograph additionally shows a glimpse of her toned legs.
Berry has routinely included music in her Instagram posts. Lately, however, it has been focused more on the new man in her life — singer and songwriter Van Hunt.
Earlier this year, the "Die Another Day" actress, who took on high-profile roles for much of the 2000s, confirmed her new relationship after going through months of dropping clues about his identity.
Berry confirmed their relationship when she rocked a T-shirt that bore the Grammy award winner's name on social media, as reported by PEOPLE on November 25.
According to the news outlet, the star has already introduced her two children, daughter Nahla, 12, and son Maceo, 7, to her new boyfriend. Berry has been married three times.