Inside Steve Harvey's $15M House with a Sparkling Pool, Gigantic Gym, & Imperial Staircase
Steve Harvey is the proud owner of a $15 million luxurious mansion with several amazing features and facilities. Here's a look into the place the popular television host calls home.
Steve Harvey is one of the most successful and popular television hosts in America. Not only that, but the 63-year-old also happens to be one of the richest.
With all of this in mind, it comes as no surprise that Harvey would always settle for nothing less than luxury. This does not exclude his home.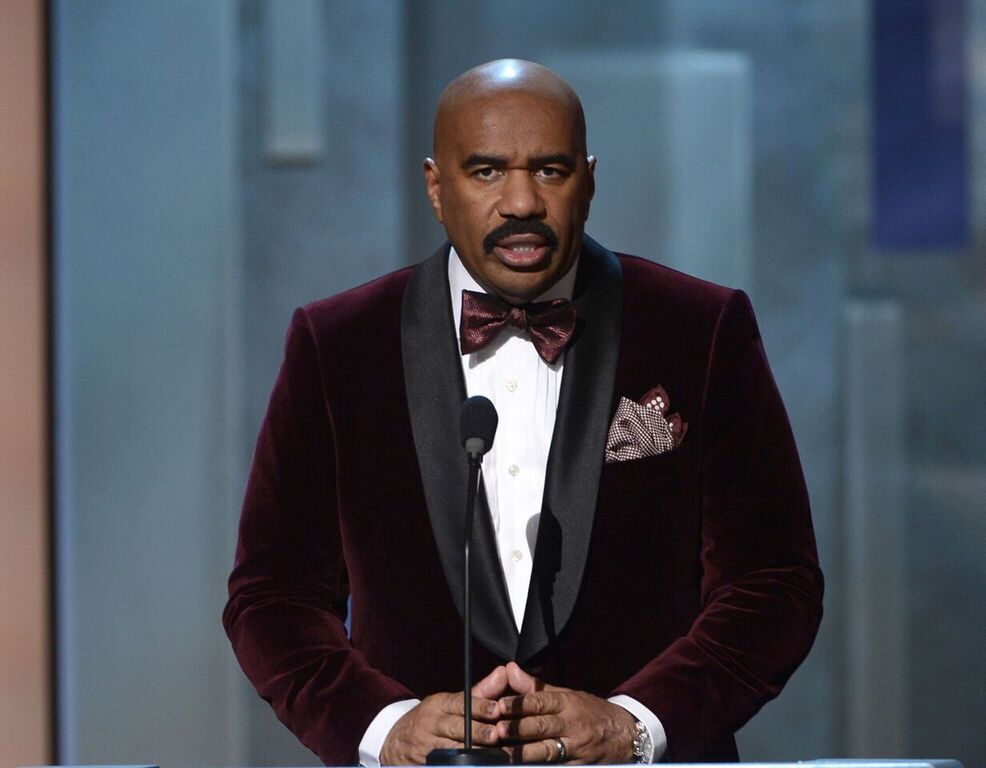 Harvey made headlines earlier in the year when he purchased a $15 million estate once owned by legendary movie producer and actor Tyler Perry.
The very large mansion sitting on 17 acres of land overlooks the Chattahoochee River and can be said to be the perfect example of luxury.
Harvey's house boasts seven big bedrooms and a master suite with its own walk-in closet and built-in vanity. To further cement its luxury status, the property has nine and a half grand bathrooms.
The lavish property also boasts facilities such as a fully-equipped gym featuring workout machines and weights for Harvey and his family to keep in shape.
Harvey and his wife, Marjorie, can enjoy a family movie night with their children in the in-house movie theater that conveniently houses over a dozen people.
Going further, the property's kitchen comprises two chandeliers and state of the art appliances, making cooking more fun for Marjorie.
The market value has since dropped as Harvey evidently bought it at a lower price than Turner purchased it four years ago.
Outside of the kitchen is a long walk in the cellar with a built-in bar where Harvey can bond with his three sons or some of his friends in entertainment when they come visiting.
Additionally, the Harveys could host a private party for their friends in the property's underground ballroom specifically built to host events.
For a hot afternoon, Harvey and his family could decide to take a swim in the indoor resistance pool or take a dip in the luxurious infinity edge pool sitting outside.
In addition to all these, if the comedian ever gets an aircraft for himself, he never has to worry about where to land it because his new home also has a runway built for remote-controlled land airplanes.
As earlier mentioned, Harvey's new home was once owned by Tyler Perry. The director reportedly bought the property for $9 million in 2007 and spent more millions on renovations.
In 2016, Perry sold the house to evangelist and entrepreneur David Turner. At the time, the property went for $17.5 million. However, it appears the market value has since dropped as Harvey evidently bought it at a lower price than Turner purchased it four years ago.
While speaking about the luxurious property, a source reportedly explained that Perry has a lot of good memories from the house and was happy it now belongs to his friends.
Like Perry, there is no doubt that Harvey and his family will make plenty of great and unforgettable memories in their new expensive home.