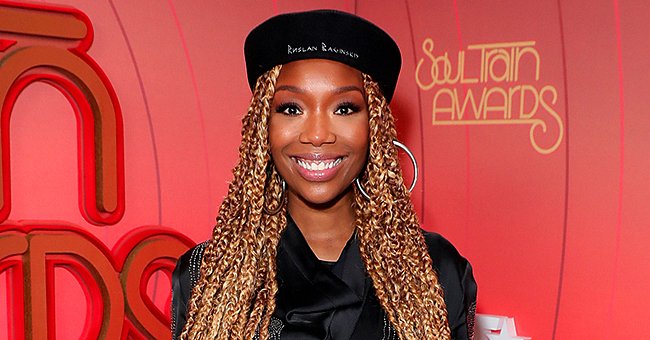 Getty Images
Brandy Slays in $2,400 Londyn Hotfix Pants and Matching Top at the 2020 Soul Train Awards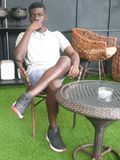 Singer Brandy turned heads in stylish $2,400 Londyn Hotfix pants & a matching top outfit while graciously accepting her Soul Certified Award at the 2020 Soul Train Awards.
Many perks come with being a famous singer. For a star like Brandy, having the priciest and most fashionable pieces is only one of those perks. Recently, the singer was honored in the 2020 BET Soul Train Awards. In a video shared by BET on Instagram, the announcement read:
"Congrats goes out to Brandy for winning the 2020 #SoulTrainAwards Soul Certified Award."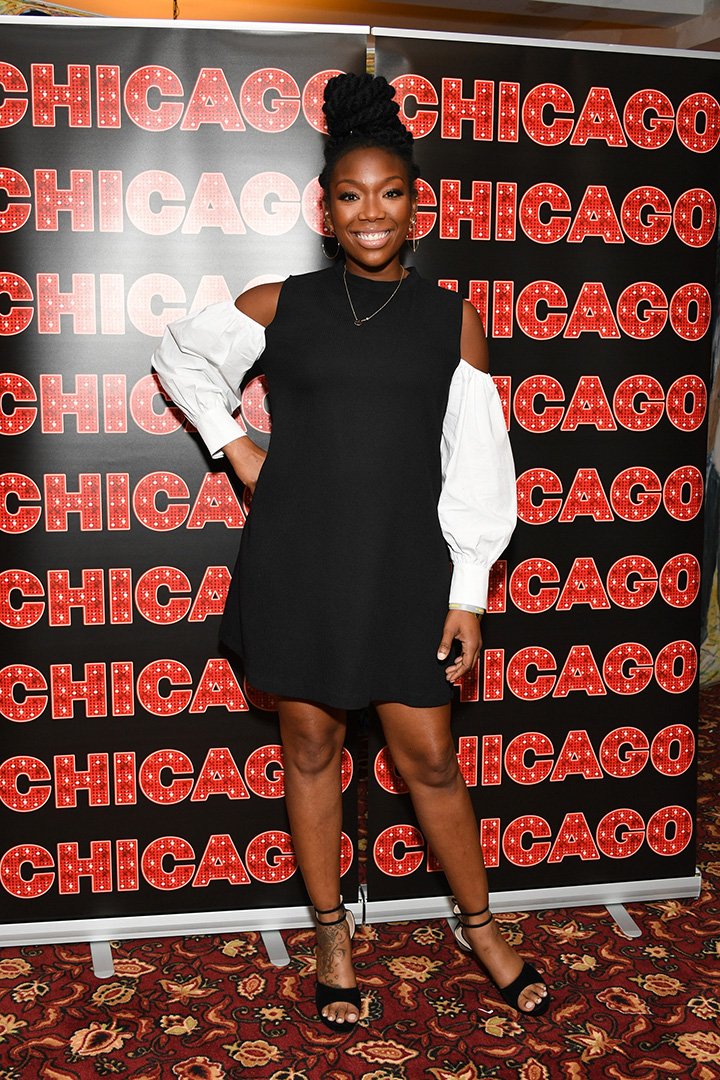 Brandy Norwood attending a press event for her return to Broadway's "Chicago" at Sardi's in New York City in August 2016. | Photo: Getty Images
The stunning 41-year-old stepped onto the stage wearing a fabulous pair of $2,400 black Londyn Hotfix pants with a matching top. The loose-fitting ensemble was a flattering look on the talented singer as she happily gave her acceptance speech.
The Londyn Hotfix outfit was made of a loose pair of black flowy pants and a matching top, both of which were bedazzled with rose gold details all over. Giving the outfit some form was a plain black belt that cinched Brandy's waist.
She paired her outfit with a black beret over her brown signature braids as well as a pair of matching black shoes. The beaming beauty had her makeup done in soft nude tones that only showed off her natural beauty as she flashed her gorgeous smile.
Brandy's acceptance speech efficiently acknowledged all the people who put their time, effort and support into making sure that her album, "B7," made it to that stage and got her the award.
In August 2019, BMI honored the multi-platinum Grammy Award-winner with a BMI President's Award.
Brandy's award-winning album, "B7," was only just released in July and it has already done so well. Affectionately nicknamed "The Vocal Bible," the album was Brandy's first in eight years. Impressively, she still sounds as fresh and refined as she always has.
Although Brandy's undeniable talent and vocals have remained as timeless and striking as always, the singer revealed that "B7" is different as she has, obviously, evolved over the years. In an exclusive interview with USA Today she said:
"I've completely evolved as a human being, as a woman. Growing up in this business...I feel like I'm a very solid person."
The 41-year-old's new tunes are deeply rooted in classic R&B, as she is known and loved for, and according to her, the album is her most personal yet. She told USA Today that she put her entire heart and soul into "B7." It was no wonder that it won the award.
After being in the industry for over two decades, the vocals queen is no stranger to winning awards and wide recognition. In August 2019, BMI honored the multi-platinum Grammy Award-winner with a BMI President's Award at its 2019 R&B/Hip-Hop Awards.
Even when she was not putting out music as much, Brandy still managed to keep her fans in love with her. In June 2017, she stunned fans at the LA Pride Music Festival and Parade with a hit-packed set.
Brandy's timeless hits about love and heartbreak were anthems to many coming of age during the 90s, and through them, she secured her place in R&B history. It is refreshing to see that her talent and music still captivates hearts as it always did.
Please fill in your e-mail so we can share with you our top stories!