Brandy Norwood Flaunts Her Toned Legs in Yellow Floral Dress in a Stunning Photo
The "The Game" star has officially become the mother of a grown-up child now that her daughter has turned 18, but she still has the same youthful looks that made her famous, proving that age is just a number. 
41-year-old singer and actress Brandy Norwood, known professionally as Brandy, has been part of the entertainment industry from a very young age and after practically growing up in front of the TV cameras, she has bloomed into a beautiful and elegant adult.
Now, more than 20 years since she became a household name in the US, thanks to her stellar work as the title character in the comedy series "Moesha," Brandy continues to amaze her fans with her youthful looks and her fit body.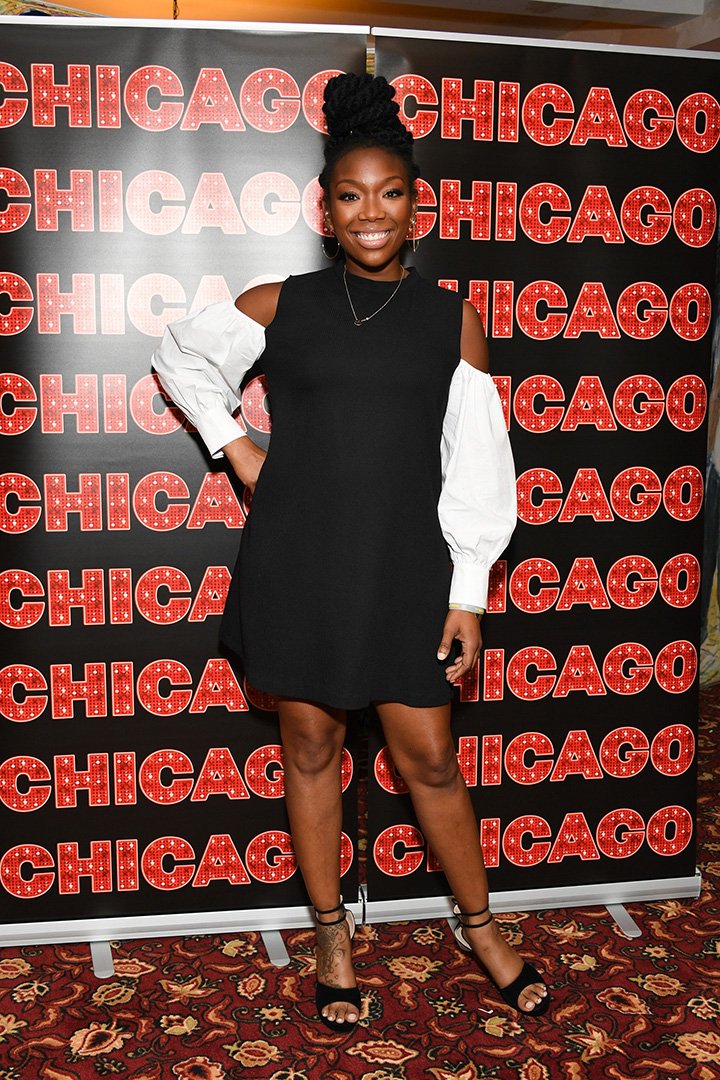 With more than 4 million followers on Instagram, Brandy has a big audience when it comes to sharing her day-to-day life in her social network and she recently shared a candid snapshot of herself donning a dress of her favorite color that showcased her toned legs.
"What a great Saturday picture. Yellow is my favorite color," Brandy captioned the photo where she dons a yellow mini-dress with long and fluffy sleeves and floral patterns. Brandy also wore her highlighted braided hair down below her shoulders as she gave the camera her best smile.
As the caption read, Brandy wore the floral party dress during her appearance on "The Wendy Williams Show," and it is available through the online store, Fashion Bomb Daily, as Brandy advertised on her post.      
Brandy is not only proud of her daughter's professional achievements, but she is also thankful to Sy'Rai for saving her life from depression.
CELEBRATING HER DAUGHTER
Brandy's only daughter, Sy'Rai, shared with her former boyfriend, music producer Robert Smith, just turned 18 years old on June 16, and she has already shown a talent for singing just like her mother, recently releasing her first single.
Back in April, before legally becoming an adult, Sy'rai released the track "At Your Best," written by Brandy's nephew, Aaron Smith as a tribute to the late R&B singer, Aaliyah's "At Your Best (You Are Love)."
To celebrate her daughter's milestone, Brandy took to her Instagram to share a clip from the track's music video, prompting her own fans to go check Sy'Rai's debut as a recording artist, describing her child's voice as "angelic."
SHE SAVED HER LIFE
Brandy is not only proud of her daughter's professional achievements, but she is also thankful to Sy'Rai for saving her life from depression, something she battled for years as a side effect of her years as a child star.
The star recently addressed her struggles with depression which started around the time she welcomed her daughter while taking part in a short-lived reality TV show that forced her to pretend to have a perfect life. 
As Brandy shared with People, having to keep cultivating a public image that was far from what she was really going through, and breaking up with Sy'rai's father only a year after she was born, left her at the border of an emotional collapse.
Fortunately, Brandy had her daughter to focus on and it ultimately gave her the strength and will she needed to overcome this dark period in which she even considered taking her own life.
"If Sy'rai wasn't here, I wouldn't be either. The place that I was in, it just felt like I wasn't going to make it through," Brandy told People.