See New Photos of 'Moesha' Star Brandy Norwood Posing with Long Braids in a Striped Dress
Singer and actress Brandy Norwood left her fans in awe of her beauty after sharing a few photographs of herself rocking a casual summer look that looked so good on her.
It is hard to believe that "Moesha" star Brandi Norwood, famously known by her mononym Brandi, has been in this world for over 40 years when she does not look a day older than 25. 
The actress never ceases to amaze with her beauty and brains, and this time, she has done it again with another series of fabulous pictures on Instagram.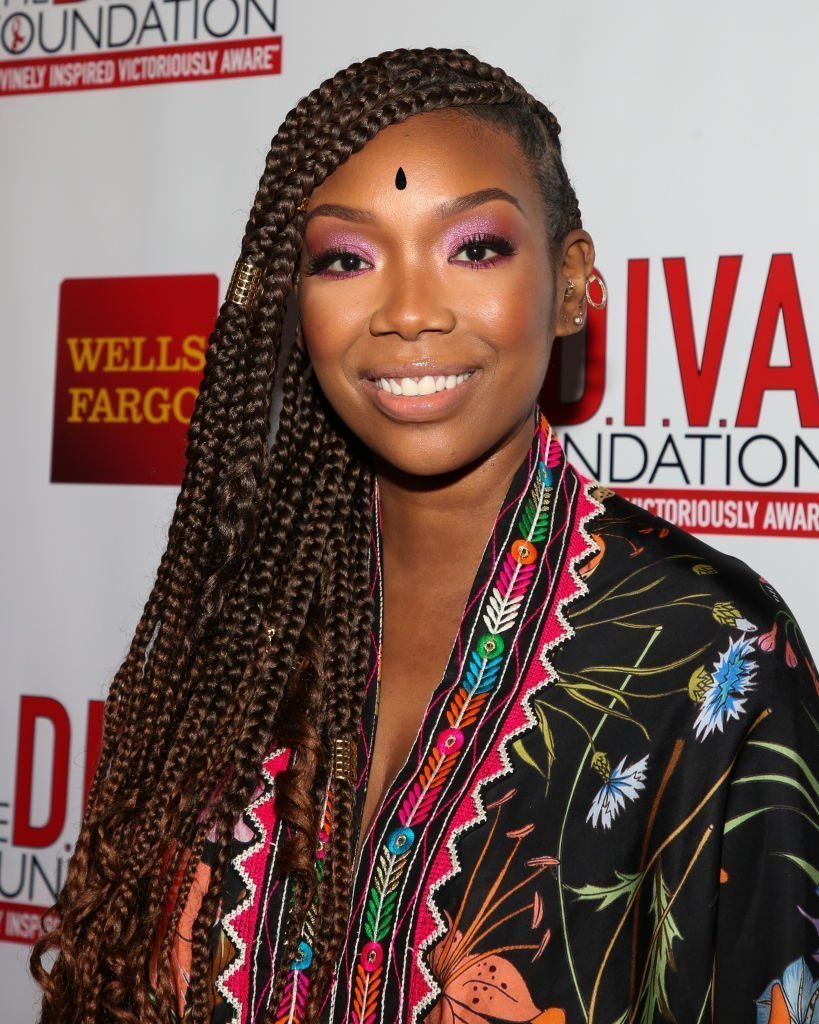 BEAUTIFUL INSIDE OUT
In a series of Instagram posts, Brandy flaunted her beautiful braided bronde hair as she posed for some outdoor pictures. She looked relaxed in a striped summer outfit with a yellow T-shirt. 
To top off the casual look, she put on a pastel green sleeveless jacket and wrapped a bandana on her forehead. Her subtle makeup gave her skin a bronze tint and she looked fresh as a daisy. 
Her fans still remember her as the ever so jolly star from "Moesha," but in reality, she has weathered many storms and been through a great deal of pain. 
Back then, her loved ones, especially her mother, helped her keep it together.
THE MANY UPS AND DOWNS OF HER LIFE
Even when she was filming "Moesha," Brandy was dealing with an emotionally abusive relationship and an eating disorder that made her lose so much weight that she became dangerously thin. 
Her character was so perfect on-screen that she felt pressured to be that way in real life as well. One day, weighed down by the emotional and physical pain that she was enduring, she had a nervous breakdown that led her to take a break from the cameras. 
She walked away from "Moesha," saying that she was too tired and needed a break to focus on her musical career and personal life. Fans were upset because the show ended with a cliffhanger and unresolved storylines. 
Back then, her loved ones, especially her mother, helped her keep it together. She got out of the abusive relationship and went on to get married to her then-husband, Robert Smith. 
A DOTING MOM
Sadly, their marriage could not last and they ended up parting ways. Before that, they welcomed their daughter, Sy'rai into the world on June 16, 2002. 
Today, the actress cannot imagine life without her daughter. The teen has inherited her mother's love of music. Brandy has shared Instagram videos of her daughter's singing in the past.