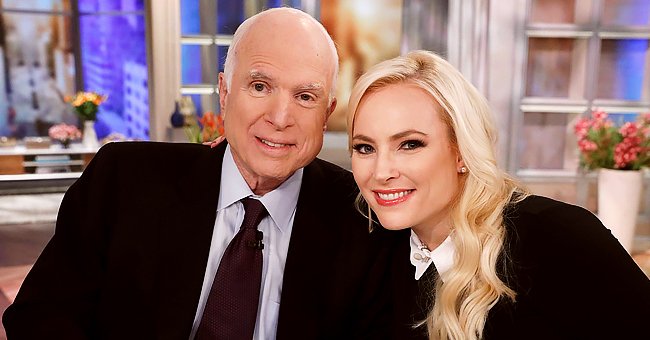 Getty Images
See Meghan McCain's Heartfelt Tributes to Late Father John on Thanksgiving Day

This year's Thanksgiving day hit differently for a lot of people due to how the year has been, and for Meghan McCain, it was a time for her to remember her late father, John McCain.
The year 2020 has been many things for many people, and Thanksgiving Day allowed many to be grateful. While she was happy to witness the day with her newborn daughter, Meghan McCain also sent a heartfelt tribute to her late father.
Taking to Instagram, Meghan shared a video of her late father carving out two big turkeys that laid on the silverware. Although John's face could not be seen in the clip, he had on a black and white long sleeve sweatshirt.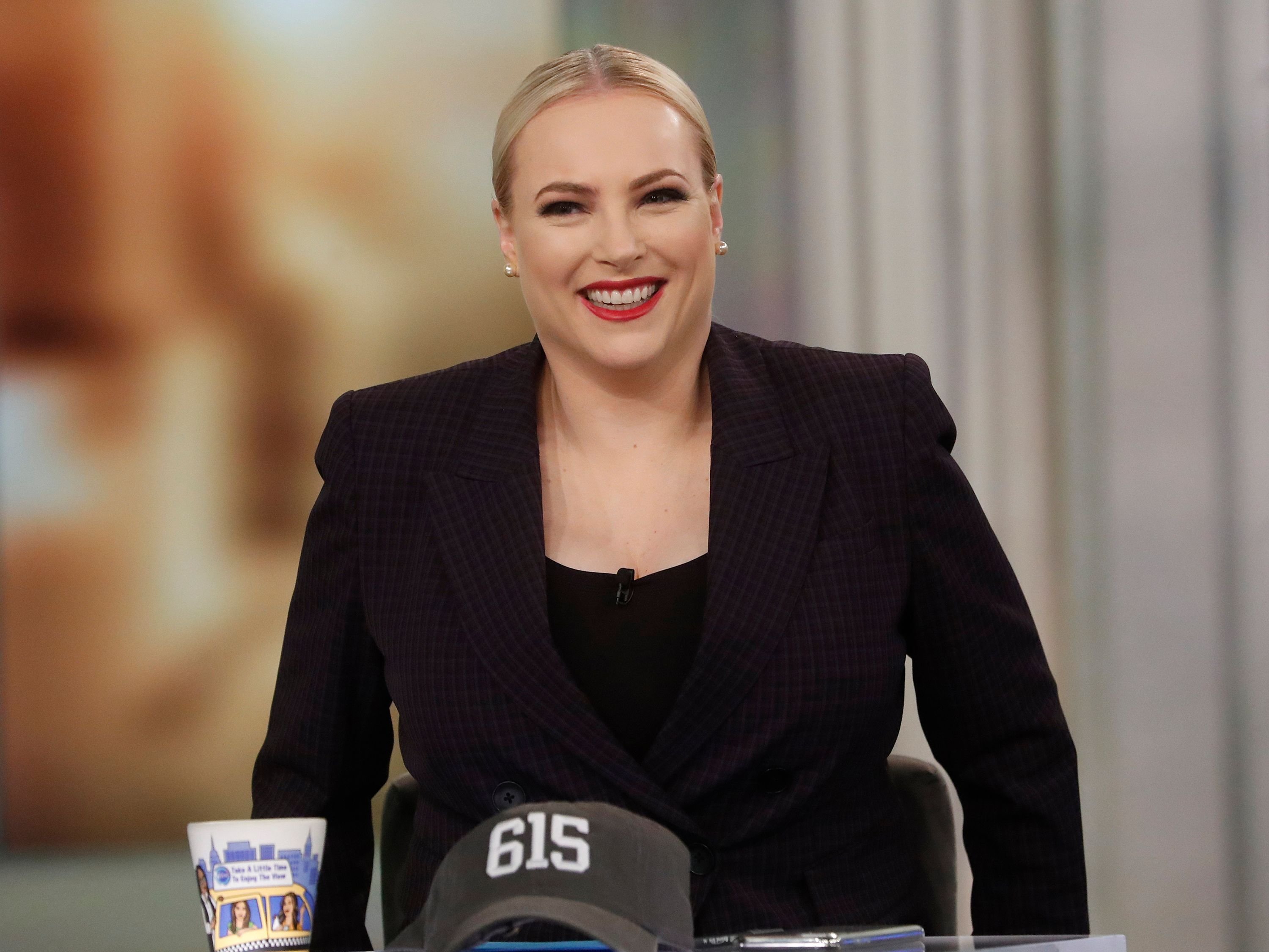 Meghan McCain on the set of "The View" on March 11, 2020, at ABC's | Photo: Getty Images
She also made a second post that showed John lifting out turkey from the pot in which it was cooking. In this clip, his full features could be seen, and he looked laidback in blue jeans, a white cardigan, and a black face cap. The caption read:
"Last one - Happy Thanksgiving, wherever you are, Dad."
Fans and lovers of the McCains took to the comments section of the two posts to express their love for Meghan while also sending their tribute to John. Most of them wished her a Happy Thanksgiving Day. Some had lots of beautiful words to describe John.
Thanksgiving Day is not the first time Meghan is talking about missing her late father.
"I LOVE how openly you continue to love and share your Dad with the world. Thank you. Happy Thanksgiving!" someone commented. Some people also sent their love to her immediate family, which includes her husband Ben Domenech and their one-month-old daughter Liberty.
Meghan and her husband, Ben, welcomed their daughter Liberty on September 28, 2020. The pair had married in 2017, and the "The View" co-host has hinted that she would love to keep her family life out of the public eye especially raising her daughter.
Although, sometime in October, she shared the first picture of Liberty with her fans. The image she shared showed Liberty swaddled up in a pink blanket as she rested against Meghan's chest.
Thanksgiving Day is not the first time Meghan is talking about missing her late father. She often opens up about how difficult it was for her to come to terms with his loss, and even on election day, she expressed how surreal it was voting without him for the first time.
In all, despite the losses and the way 2020 turned out for most people, many celebrities found a way to make the most of the holiday season with their families while being grateful for the journey so far.
Please fill in your e-mail so we can share with you our top stories!