Chrissy Teigen Dances with Her Father and Daughter in Sweet Video
Chrissy Teigen, famous American model, and wife to singer John Legend, was seen dancing sweetly with her father and daughter in a recent wholesome video posted on her Instagram feed.
Chrissy Teigen sure has all the love to give her family, both nuclear and extended. The gorgeous American model and television personality was seen spending quality time with the clan in a recent video on her Instagram feed. 
The heartwarming 8-second clip showed the 35-year-old dancing with her father, Ron Teigen Jr., while she carried her adorable 4-year-old daughter Luna in her arms.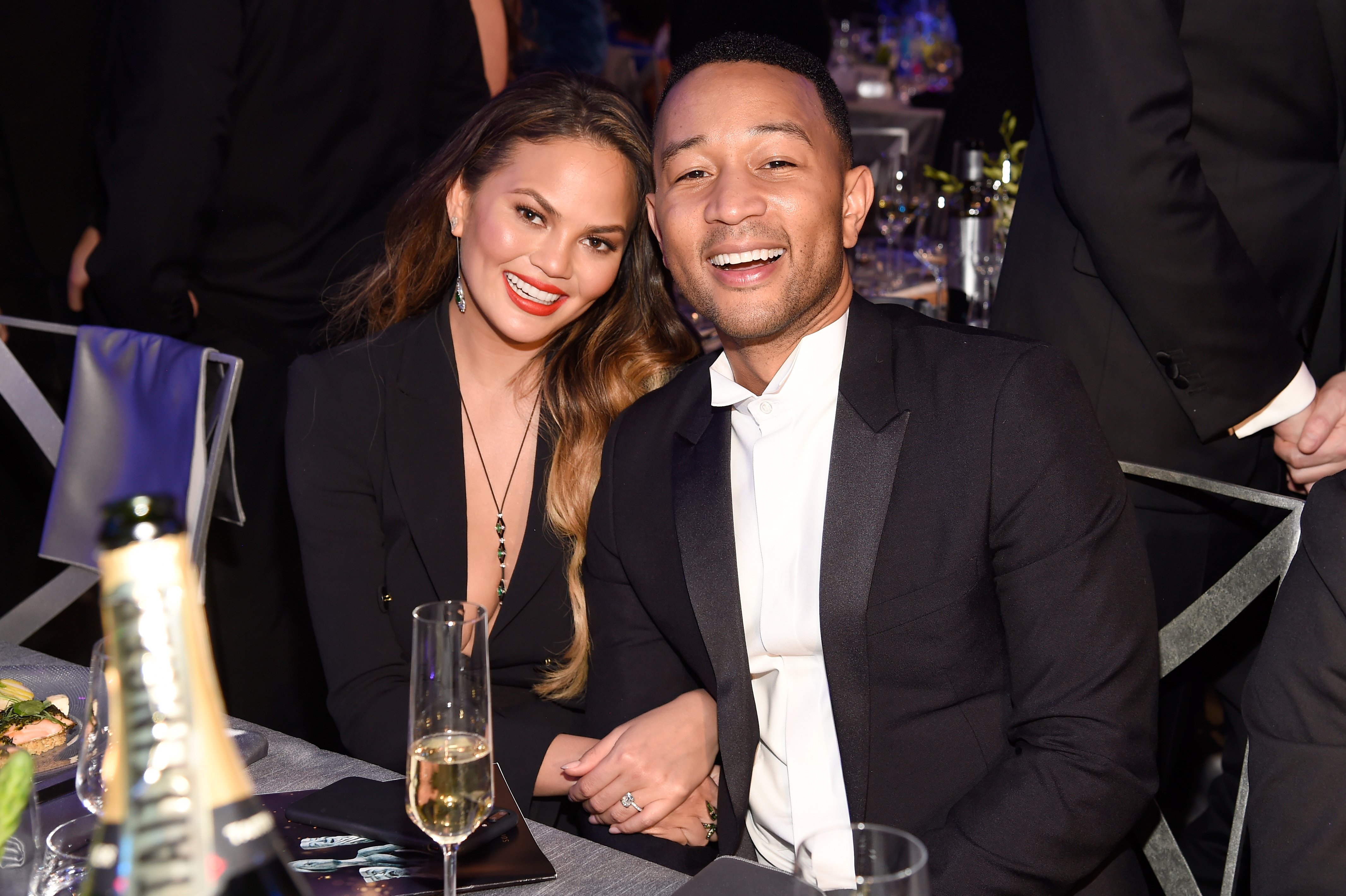 As the music softly played in the background, all three of them were locked in a close embrace. Chrissy rested her hands around her father's neck as Ron delicately placed a hand on his daughter's lower back. 
Both parents had their attention on the little princess between them as she happily chatted away. At intervals, the proud mother would lean over to her father to give him a loving kiss on the cheek. He also did the same to her. 
Ron was clad in a black short-sleeved track jacket and matching pants, while Chrissy had on an elegant purple floral dress with bright red furs around her left upper arm. 
Her brown hair was packed into a messy bun with a red clip holding some strands in place. Luna, on the other hand, had on a simple checked purple dress and had her curly brown hair packed into a bun. 
The star disclosed that she was not active on social media because she was in a bit of a depression hole.
The video was followed by a message from the model explaining how happy she was to see her father. She also spoke about how frequently her household got tested for COVID-19 over the weeks because her husband John Legend is currently working on a production.
Chrissy's post comes a few days after she opened up about her mental health on social media two months after losing her son Jack during the second trimester of her pregnancy.
She revealed that when she is old and grey, she will look back on the last two months as being brutal, exhausting, sad, and physically and mentally challenging. She, however, added that she would continue to find humor in the whole situation. 
A day before Thanksgiving, the star disclosed that she was not active on social media because she was in a bit of a depression hole. But she told her fans not to worry because she had so much help around her to get better. 
On Thanksgiving, Chrissy also revealed that she was focusing on spending quality time with her family by having a small celebration because she could not stress with the cooking and eventually have to watch all the food go to waste. 
She buttressed that they were going to have staples, watch football, and have a beautiful bonding time together. Surely, after facing such an ordeal in September, the mother of two needs all the rest and support.