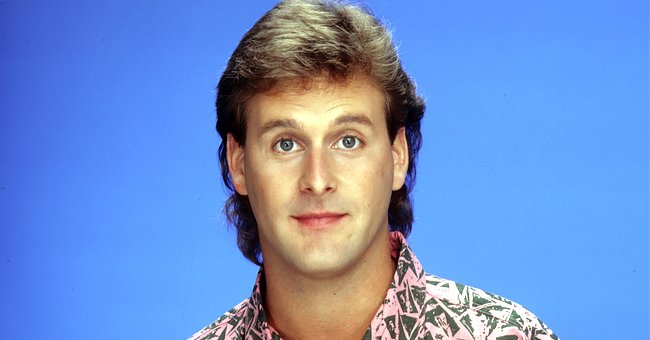 Getty Images
'Full House' Star Dave Coulier Reflects on His Legacy on the Show and Life with Wife Melissa

Recent updates on TV star Dave Coulier has him talking about his life, years as a "Full House" regular, and details of his personal life with his longtime spouse, Melissa Bring.
Dave Coulier started the journey of his most impressive role as "Joey" in 1987's "Full House." When the show launched its spin-off, "Fuller House," in 2016, the star ably stepped in to reprise his role, only this time his moniker changed to "Uncle Joey."
Speaking to Closer Weekly about his long time stint on the ABC-produced shows, the star actor mentioned that they defined a significant aspect of his career. The actor did not hold back his pride as he shared that the acclaimed TV shows were well known in over 100 countries.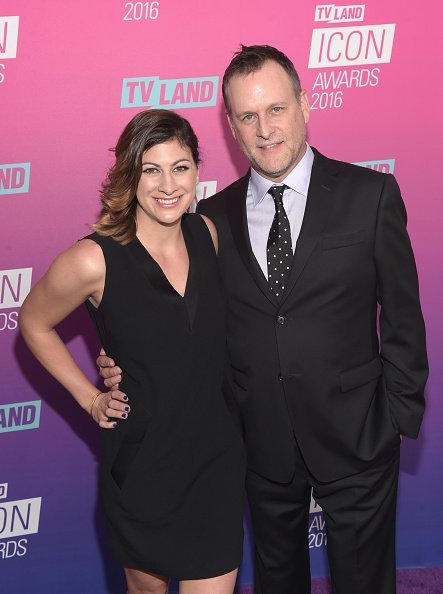 Dave Coulier and Melissa Bring attend 2016 TV Land Icon Awards at The Barker Hanger on April 10, 2016, in Santa Monica, California. | Photo: Getty Images.
The TV actor minced no words as he let fans know that the "Full House" cast members were like one big happy family on screen and in real life. He noted that the first time he and fellow star John Stamos met, they struck it off right from the beginning.
Coulier stated that with his "Joey" role, he always felt like he was home because he had a unique bond with the comic character. These days, Coulier, 61, seems to have bid farewell to his long time role and is now focused on stand-up comedy.
Amid the novel coronavirus outbreak, the Hollywood star had to put a hold on his comedy tour and stayed at home with his wife, Melissa Bring. The stand-up comedian revealed that quarantine life with his wife held sweet memories.
The pair had a nice and busy time setting up their family home and settling in. Coulier describes the period as a time when he and Bring would tear down and restructure the upholstery.
The "Full House" stars got a reunion of sorts when Netflix revived the show in 2015.
The star actor mentioned how much he enjoyed spending time with Bring. The 61-year-old took a trip down memory lane as he shared that he and his wife literally met by accident when she mistakenly tripped over his leg while they were at a bar.
Veering back to "Full House," the actor reflected on the current fate of his fellow star, Lori Loughlin. Coulier affirmed that he was a supportive friend who would continue to help Loughlin because she was one of his dearest friends.
Besides Coulier, other "Full House" stars have shown immense support declaring they would always be there for the star actress, even though the show's creators had to terminate her contract.
The "Full House" stars got a reunion of sorts when Netflix revived the show in 2015. While stars like Candace Bure, Bob Saget, and John Stamos returned to take on their roles again, twin girls Mary-Kate and Ashley Olsen declined.
These days the cast-turned-family keeps up with each other on social media or occasional gatherings. Many of them keep praying and showing support for Loughlin's family as well.
Please fill in your e-mail so we can share with you our top stories!