See Lil Wayne's Daughter Reginae's Daring Outfits as She Celebrated 2000s-Themed 22nd Birthday
Rapper Lil Wayne's daughter, Reginae, certainly turned heads with the most daring outfits at the massive birthday bash thrown to celebrate her 22nd birthday on November 29.
22 has never looked better, and rapper Lil Wayne's daughter, Reginae Carter sure knows how to show it off. The rapper's daughter turned 22 on November 29 and did not hesitate to go all out on the celebrations and her outfits. She wrote about her party on Instagram:
"Last night was mad real !! Thanks to my boyfriend for throwing me this amazing party ! Thanks to my parents for the juvenile and Mannie connect."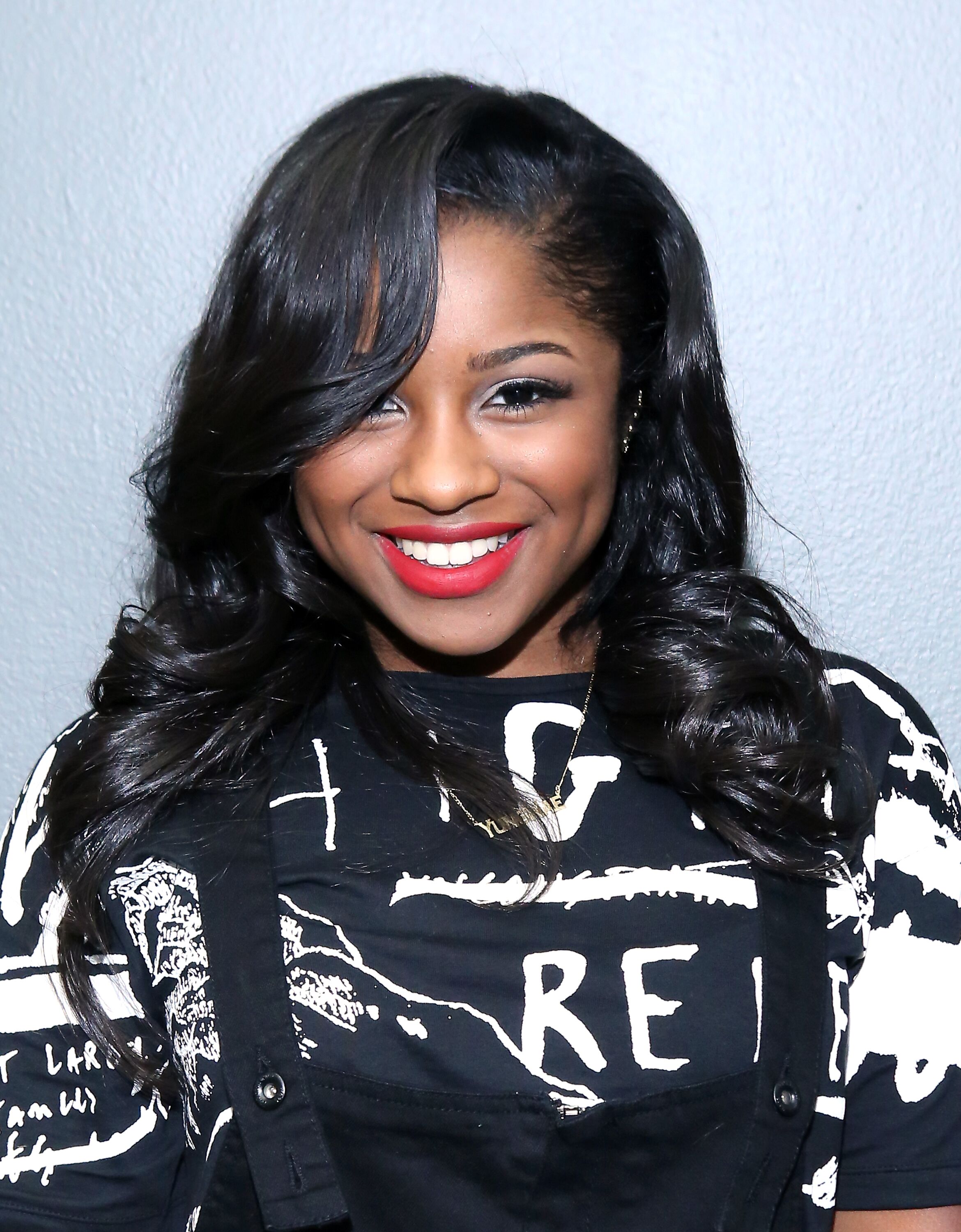 The caption ended with Carter thanking everybody who came out to party with her, referring to them as real ones. She shared several photos from the massive fete, showing off all her outfits.
For the first look of the night, Carter flooded her Instagram page with photos of herself dressed in a bedazzled camo bra top and a matching bedazzled pair of camo pants. 
Sitting around her long dark ponytail was a matching camo bandana with her icy jewelry shining ever so bright. The camo outfit was a daring one, showing a lot of skin but not as much as her other two.
For her second look, Carter blew her fans and followers away with snaps of her in a revealing denim swimsuit and vest, along with a diamond necklace and sunglasses for the event.
While fans were thrilled to see Carter living her best life and enjoying her birthday, she still received a lot of backlashes.
To finally cap things off with the hottest and most revealing outfit for her 2000s-themed birthday party, the birthday girl stepped out in a racy two-piece top and a barely-there skirt that showed off a significant amount of skin and curves.
Despite COVID-19 cases being on the rise, Carter's party almost shut down Atlanta as videos shared on social media showed that there were hundreds of people in attendance.
While fans were thrilled to see Carter living her best life and enjoying her birthday, she still received a lot of backlashes. There were no face masks or social distancing in sight, making many people furious.
The newly-turned 22-year-old also evidently got some lavish gifts from just about everybody that attended the showdown, including her rapper dad. Lil Wayne iced out her wrist with a stunning new watch.
While others focused on the safety risks that came with the big bash, others did not miss Carter's brief mention of her now-on-again boyfriend, rapper YFN Lucci. The two were in a high-profile relationship until their ugly online split.
They began dating in 2018, and they chronicled their romance online before parting ways at the end of 2019. Over the months in quarantine, fans started reading that she is in a relationship again, and according to her birthday posts, it seems fans' speculations were right.
All of the wild partying and the big boyfriend reveal came around the time when Carter revealed that she decided to go under the knife on October 9 to get breast implants. 
The young actress reassured that the decision was not born from insecurity. As is evident with her birthday bash, Carter loves her body, loves to party, and loves to live her life!