Goldie Hawn & Kurt Russell Talk about Acting Together since Filming 'Overboard' 33 Years Ago
This week, actress Goldie Hawn and her longtime partner and actor Kurt Russell were interviewed about starring together in a new Christmas movie. This is the third time they're appearing together in a film.
On Monday "E! News" released a video where Kurt Russell and Goldie Hawn were interviewed about their upcoming Christmas movie. The Netflix film is a sequel and is titled "The Christmas Chronicles 2."
The couple was interviewed remotely where they spoke about working together again. The interviewer asked the pair to share their secret for being able to work together on a project.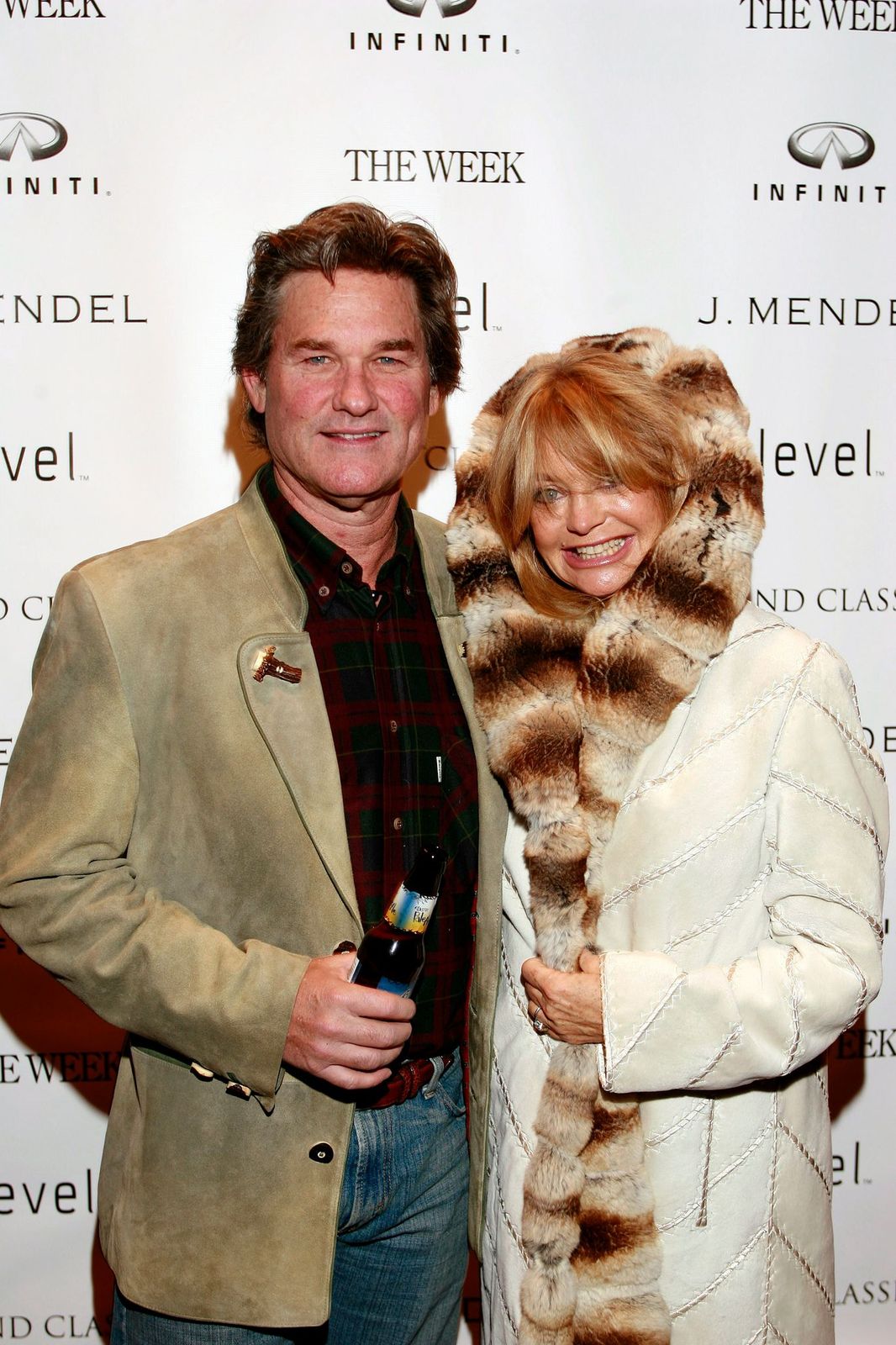 Russell, 69, jokingly responded: "Do it every 33 years, first of all." The actor was referencing when he and his partner had starred together in the 1987 romantic comedy, "Overboard."
Hawn jokingly agreed with him and commented that it wasn't an everyday thing they did. However, the romantic comedy wasn't the only time they starred alongside each other in recent years.
The actress and her partner of 37 years actually appeared on "The Christmas Chronicles" in 2018. In the original and the sequel, Russell stars as Santa Claus while Hawn appears as Mrs. Klaus.
The actress elaborated on how it was for them to work together without killing each other by revealing her secret. Hawn, 74, humorously confessed:
"Being Mrs. Claus and being magical, I was just looking at Santa and falling in love."
While speaking to the "Today" show about the movie, Hawn touched on their personal relationship. She admitted that she didn't think she and her longtime partner needed to tie the knot.
Goldie Hawn was interviewed by "CBS Sunday Morning" where she spoke further about her long-lasting relationship.
The couple shares a son, Wyatt Russell, and they both have other children from previous relationships. Hawn is also a mother to son Oliver and daughter Kate Hudson while her partner has a son named Boston Russell.
The actress was interviewed by "CBS Sunday Morning" where she spoke further about her long-lasting relationship. During the November 15, 2020, appearance she confessed to relationships having hard times but noted that there was nothing better than having a family.
The actress shared one of her secrets for a relationship that will last, noting how it could only work if both parties really wanted the partnership to work. Russell, who also partook in the interview, openly revealed that their relationship did have ups and downs.
However, he credited their love for each other for how they've managed to pull through. The loving and inspirational famous couple actually started dating in 1983.