Demi Moore, 58, & Grown-up Daughters Rumer, 32, Scout, 29, & Tallulah, 26, Look like Siblings
Actress Demi Moore shared a cute black-and-white photo of herself and her three daughters, 32-year-old Rumer, 29-year-old Scout, and Tallulah, 26, looking like siblings.
58-year-old actress Demi Moore celebrated her three daughters, Rumer, Scout, and Tallulah, in a picture she shared on her Instagram page on Monday. The group looked more like siblings.
The actress posted a black-and-white picture that showed her and her daughters seated outdoors in the woods. Moore wore a colorful jumpsuit, while Rumer and Scout wore sheer white dresses.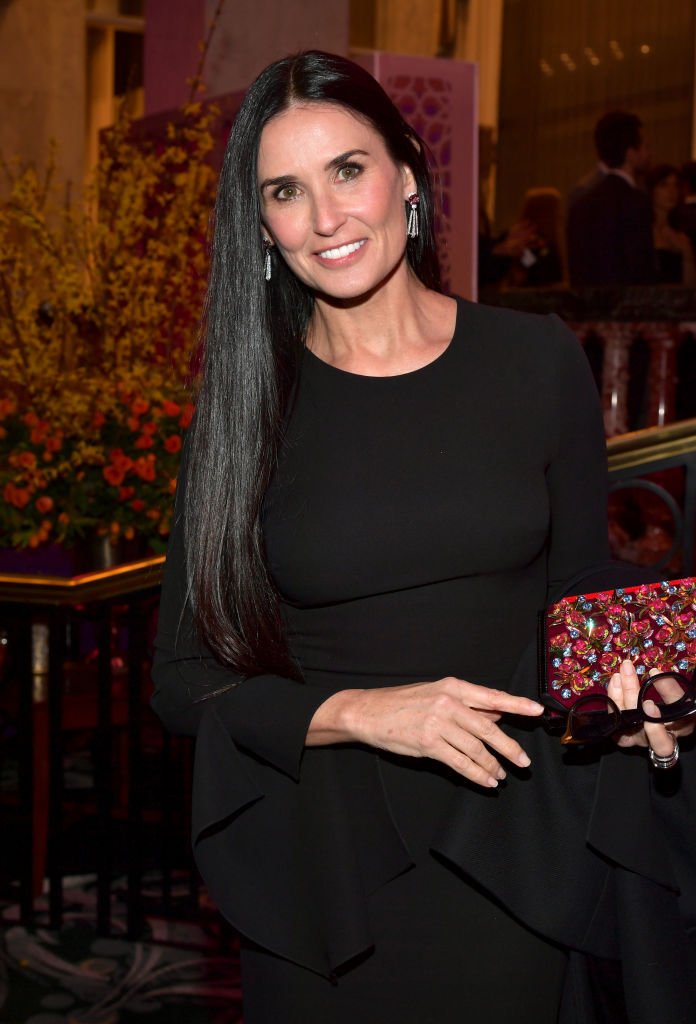 Tallulah, who spotted a lowcut hairstyle, posed in front of her mother and sisters, wearing a strap dress. The snapshot was taken by photographer Brian Bowen Smith, who Moore tagged in the post. 
In the caption, Moore said she is thankful for her girls and hoped everyone had a great holiday weekend. Many of her fans commented on the post, with most of them saying Moore and her daughters looked stunning in the photograph.
Christie Brinkley's daughter, Sailor Brinkley Cook, also commented on the post, describing Moore and her daughters as beautiful. Smith also commented with multiple red heart emojis while another fan said the picture depicted a gorgeous family. A second fan noted Moore and her daughters looked like siblings. 
Tallulah said she had a big old backpack of trauma she carries around.
Moore shares her daughters with ex-husband  Bruce Willis. The couple was married from 1987 until 2000. Since their separation, they have remained amicable exes and devoted parents to their kids. Amid the COVID-19 pandemic, they quarantined together with their daughters and spent the time doing multiple fun activities together.
Bruce has been married to Emma Heming since 2009. He shares two daughters, Mabel and Evelyn, with her. Heming has become part of the big family and enjoys a great relationship with Moore and her daughters.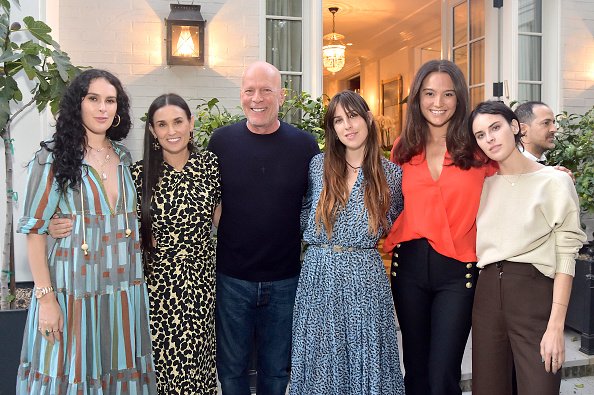 On November 11, Heming joined Rumer, Scout, and Tallulah, to celebrate Moore's 58th birthday. The latter's daughters took turns to post sweet tributes to her on their Instagram pages. 
Meanwhile, Tallulah has been opening up about her health recently. She appeared on an Instagram video for California's Amen Clinic earlier in the month, where she revealed she had experienced a series of personal struggles. 
Tallulah said she had a big old backpack of trauma she carries around and is trying to make it less heavy. Hence, she is open to the clinic's innovative methodology in dealing with mental health struggles. 
The 26-year-old Tallulah also took to her Instagram page recently to reveal she is shedding weight due to acute stress, saying her body's subconscious response to stress is the loss of appetite and weight. 
Tallulah ended her revealing post by telling her fans to see her as a young woman without energy, frantically trying to nourish herself while figuring out ways to reduce stress.