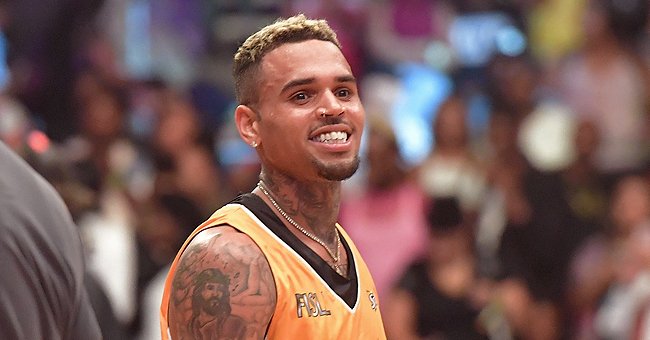 Getty Images
Chris Brown's Mom Shows off Beautiful Christmas Decorations & Big Fir Tree in Her House
Chris Brown's mother, Joyce Hawkins, recently showed her fans and followers on Instagram that she is ready to celebrate Christmas with a video and photo of her decorated home and Christmas tree.
Joyce Hawkins has already started preparing to usher in the Christmas season. In a recent post shared on her Instagram, the singer's mom showed off her Christmas tree mid-decoration. She wrote:
"I KNOW YOU NOT DONE @dasit BUT IM SO EXCITED FOR THE HOLIDAY!! LOOK AMAZING ALREADY. MY FRIENDS ARE THE BEST!!"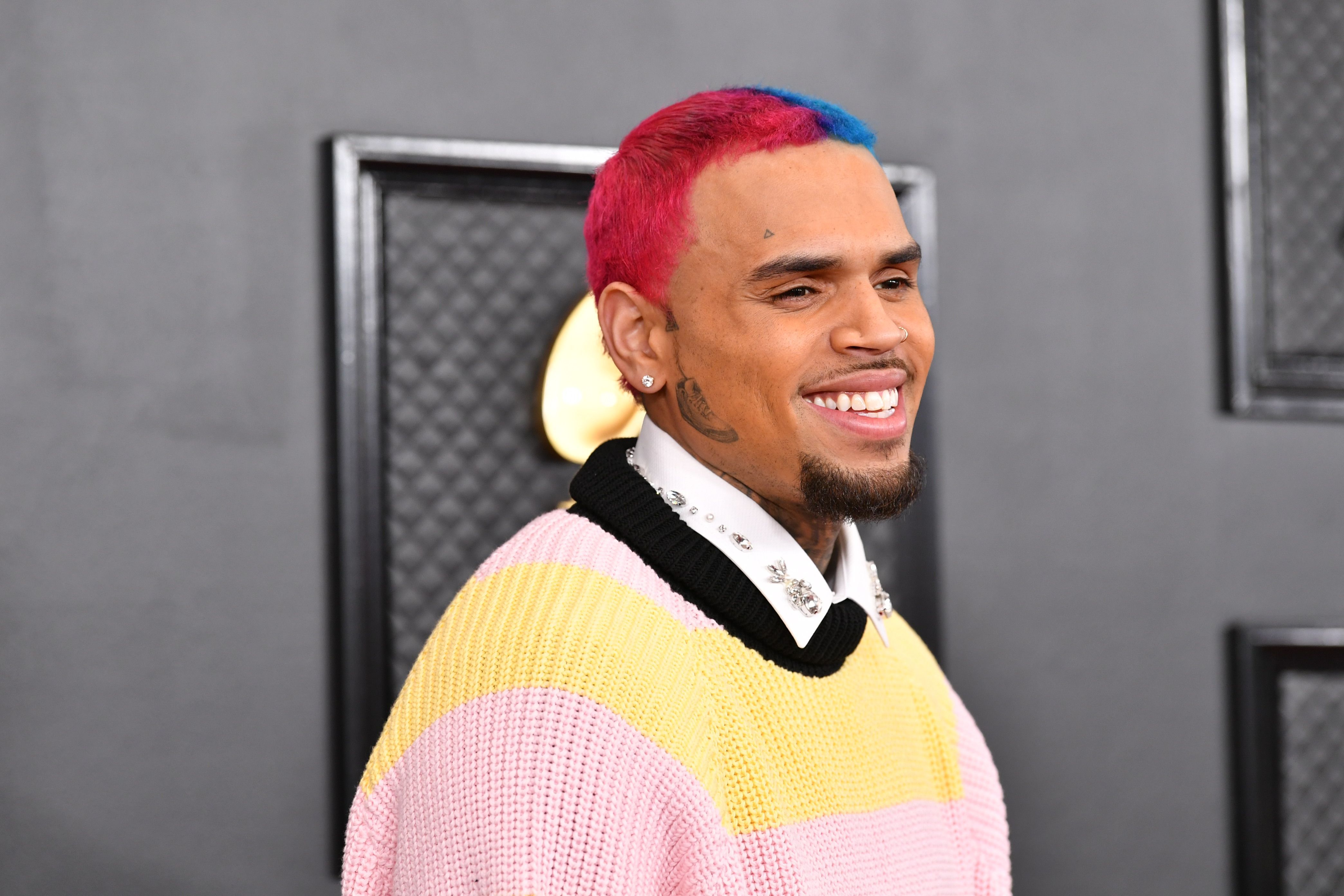 Chris Brown at the 62nd Annual Grammy Awards at Staples Center on January 26, 2020. | Photo: Getty Images
Hawkins' caption referred to the short video recording of her gorgeous Christmas tree. In the clip, she took her camera around her huge tree which was beautifully lit up with gold, white, and blue details.
Beside her tree was an equally stunning staircase adorned with the same ornaments. She also swept the camera around the room to show how the decorations were all coming together.
Around the furnace were more decorations as well as the living room area, which was also beautifully decorated in the colors chosen for her theme. In the background, the Boyz II Men classic, "Let It Snow," blasted through speakers, adding to the Christmassy feel of the house.
Hawkins' fans and followers were very impressed with the gorgeous Christmas decorations. They complimented and praised her for how wonderful everything looked. She must have been very proud of her beautiful home.
In fact, fans are often surprised and impressed with the nature of Brown and his mother, Hawkins' relationship with each other.
While Hawkins made no mention of her superstar son, fans may presume that the mother and son might enjoy the magic of the season together. Hawkins has always remained by Brown's side ever since his rise to fame in the early 2000s.
In fact, fans are often surprised and impressed with the nature of Brown and his mother, Hawkins, relationship with each other. Despite the ups and downs that the famous singer has faced in his personal life, they have always maintained a close relationship.
These trying times include the infamous incident with Rihanna in 2009 — which ultimately led to him being blackballed in the industry for years, as well as feuds with other celebrities, plus his 2013 arrest.
In 2011, the mom opened up about her son's behavior and rocky past, revealing that she urged him to own it, deal with it, and move on with his life. She shared more sound advice that she gave to her son but admitted that taking the steps was ultimately his decision.
Two years later, in November 2013, the singer's mother had to once again speak on his erratic behavior. After he narrowly avoided jail time and was ordered back into rehab, it was revealed that she believed her son had fallen in with the wrong crowd.
In 2015, Hawkins once again stepped in to help her son raise her grandchild after it was officially revealed that he had a daughter with an ex-girlfriend.
Hawkins might have had quite a busy last couple of years, but if her excitement is anything to go by, it is certainly the season to be jolly!
Please fill in your e-mail so we can share with you our top stories!