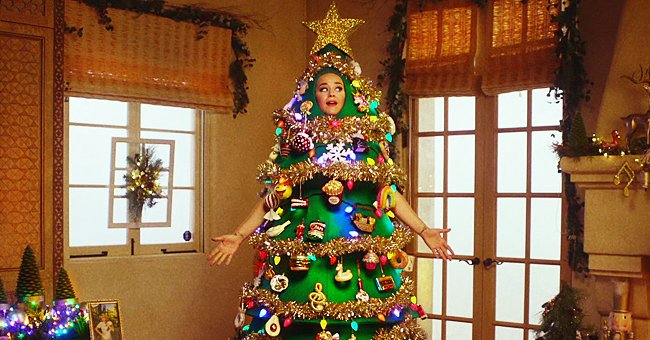 Getty Images
Fans Poke Fun at Katy Perry after She Dresses like a Christmas Tree — See Reactions

Singer Katy Perry recently dressed up like a Christmas tree for "The Disney Holiday Singalong," and her fans are finding the outfit ridiculously cute while poking fun at her.
Christmas is that jolly time of the year where there are lots of fun activities to do, and although it is still a couple of days away, singer and new mom Katy Perry is already spreading the joy of Christmas to her fans.
In a tweet she shared, Perry looked adorable as she dressed up like a Christmas tree. The fifteen-second video showed her being decked out from head to toe in a Christmas tree with several ornaments adorned on her.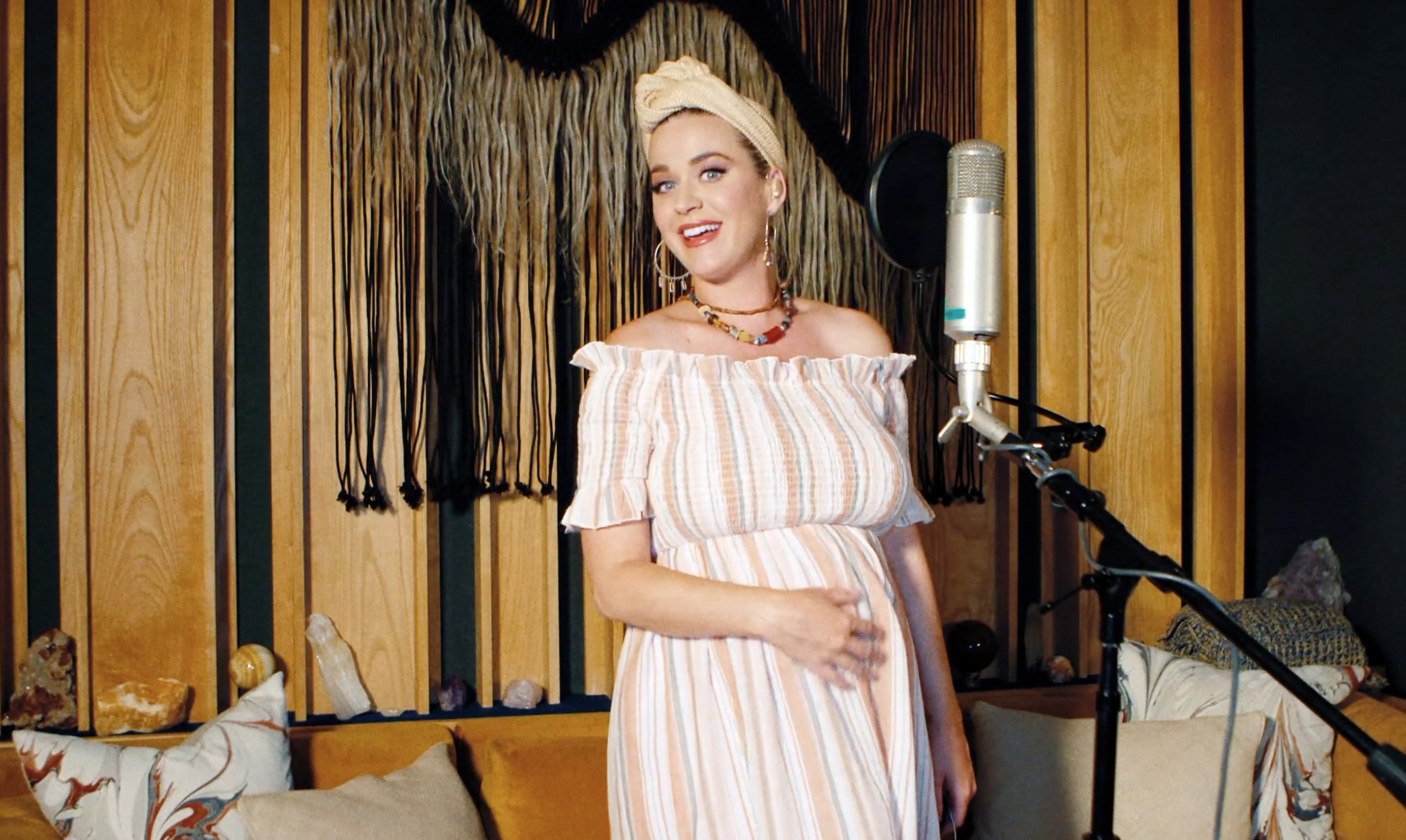 Katy Perry performs during SHEIN Together Virtual Festival on May 09, 2020. | Photo: Getty Images
Alongside the video, Perry said: "Why cut the tree when you can BE the tree. Looking forward to a Cozy Little Christmas more[sic] tonight on @abcnetwork at 8/7c Heart suit."
The video, which had over 156,000 views as of the last count, garnered many retweets and comments from fans who poked fun at Perry for the outfit she had on.
While some fans found the outfit "absolutely amazing," someone found it ridiculous and jokingly asked those close to Perry to check up on her as the idea of her dressed as a Christmas tree and strapped to the roof of a car was outrightly ridiculous.
Another fan of Perry expressed themselves saying: "So quirky Katherine pls we cannot take you anywhere!! so crazzzzzy, love her!!" Some fans also referred to another time Perry dressed up for Christmas in an appealing manner.
Perry is not the only one participating in the holiday singalong.
While they might have found the outfit ridiculous and funny, others expressed that seeing Perry in the costume was one of the highlights of their especially difficult year. Someone said:
"@katyperry dressed as a tree and tied to the top of a car singing I'll Be Home for Christmas is everything I need right now #DisneyHolidaySingalong."
In the tweet made, Perry gave credit to costume designer Johnny Wujek, makeup artist Michael Anthony, hairstylist Rick Henry, and clothing designer Shokrala. She had minimal makeup to go with the outfit.
Asides from taking part in "The Disney Holiday Singalong," Perry, who welcomed her daughter Daisy, also dropped a Christmas single titled "Cozy Little Christmas."
Interestingly, a few days after giving birth to Daisy, Perry dropped a new album which debuted at no.5 on the Billboard Album Chart. Perry is not the only one participating in the holiday singalong.
Other artists including P!NK and are also participating. One of the performances made by P!NK featured her nine-year-old daughter Willow. Willow joined her mother to perform for the singalong on November 30, and just like her mother, she gave a stellar performance.
Please fill in your e-mail so we can share with you our top stories!