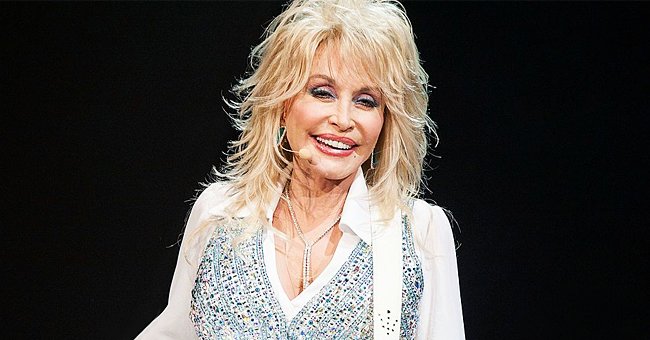 Getty Images
Dolly Parton, 74, Looks Ageless Wearing Tight Leather Pants for Stunning T Magazine Photo Shoot

The country music superstar joins two other American song divas for a well-deserved tribute.
T's Holiday has on its cover the three iconic singers of the United States and of course, the extraordinary Dolly Parton, 74, could not missing from the list. The country star joins divas Patti LaBelle and Barbra Streisand.
Each is representative of Parton - country, LaBelle - soul, and Streisand musical style in the Broadway show. All have more than 50 years in show business and have opened the gap in the fight for respect and creative control for female artists.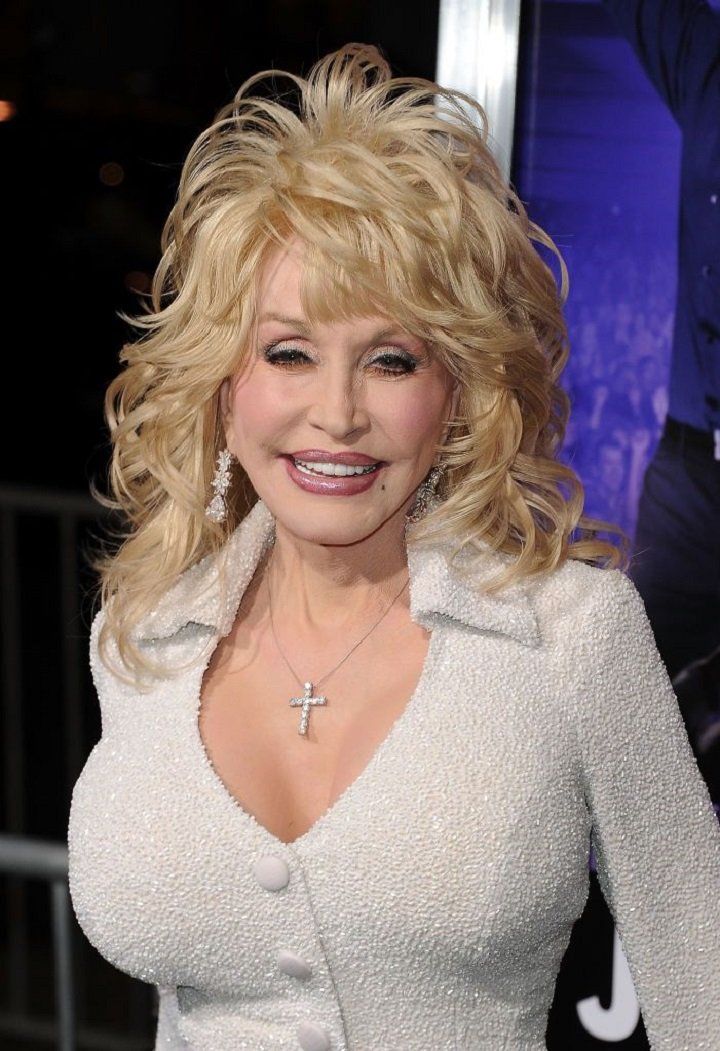 Dolly Parton arriving at the premiere of Warner Bros. Pictures' "Joyful Noise" held at Grauman's Chinese Theatre in Hollywood, California in January 2012. I Image: Getty Images.
In one of the magazine's promotional posts on Instagram, the beloved singer, actress, and producer appears wonderfully. Sheathed in black leather pants, her figure does not reveal her age.
A dark green, long sleeve sweater and her dazzling smile complete the image of a song diva, but also a human being who has risen from humble beginnings on Great Smokey Mountain, to the top of the musical firmament.
A BRIGHT CAREER
Since Parton released her first solo album, more than five decades ago, she has managed to reinvent herself by exploring different musical genres and changing the way the public perceives her.
Her music has been a reflection of her thoughts and emotions that has touched the hearts of those who listen to her or sing her compositions. In addition, she is a human being who has contributed to a better place for future generations to develop.
UNCONDITIONAL FRIENDSHIP
If there is anyone who, in addition to her beloved husband Carl Thomas Dean, has accompanied Parton during his career, it is his friend and musical partner, the country singer who died in March 2020, Kenny Rogers.
The couple was united by a very intense bond, both on stage and off. Their voices were perfectly matched to delight their fans and their friendship was unconditional, defended by both fiercely.
HEARTBROKEN BY THE KING
One of the sad episodes for Parton was the one involving the King, Elvis Presley. The artist had shown interest in recording the iconic Parton song "I Will Always Love You." She was very excited because, although she was famous in her own right, she was an admirer of the King.
They set a date for the recording to take place, but she received a call from Presley's agent. He explained that unless he gave 50% of the rights to the song to the King, the version could not be made. Of course, she refused and later said that it broke her heart and that she cried all night.
ONE AND ONLY ONE
Parton is a superstar, who is recognized wherever she goes. She adores lights, shine, and people. However, she is married to a man who adores her, but who does not like the notoriety of the world of show business and entertainment.
She and Carl Dean met when she was 18 and 21 and it was love at first sight. The couple married in 1967 and although rumors have emerged that their marriage is false, the couple celebrated their 50th anniversary together by renewing their vows.
KEEPING PRIVATE LIFE, PRIVATE
On many occasions, the singer has explained that her husband prefers his quiet life as a farmer, with his labors, his machines, and his crops. Dean rarely leaves the couple's property and Parton describes him more as a loner.
The couple has lived in different and extraordinary places, but their Brentwood home, outside of Nashville, Tennessee, is their dream place. In some of the photos that the artist has shared, you can get glimpses of the magnificent and warm property that she calls home.
Please fill in your e-mail so we can share with you our top stories!