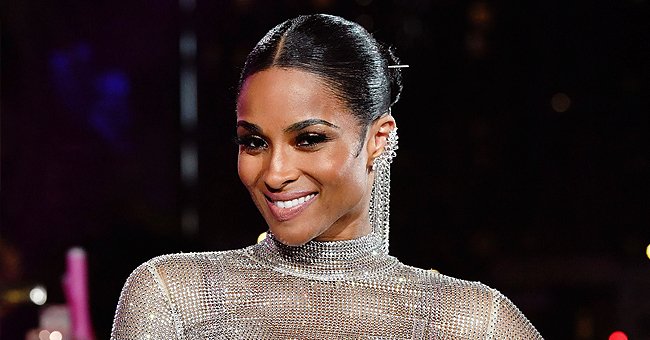 Getty Images
Ciara Looks Cool Dancing in Black Printed Sweatshirt as She Announces New Clothing Line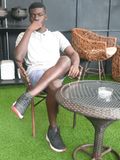 Singer Ciara was full of dance moves in a new video she shared on her Instagram page as she celebrated the launch of her and her husband Rusell Wilson's new clothing line.
Ciara and her husband Russell Wilson recently announced the launch of their new clothing line, LR&C, and she felt groovy about it and danced in celebration in a new video on her Instagram page.
Ciara's video showed her in a black sweatshirt and black pants dancing outdoors to the song "Cry Baby" by Megan Thee Stallion and Dababy.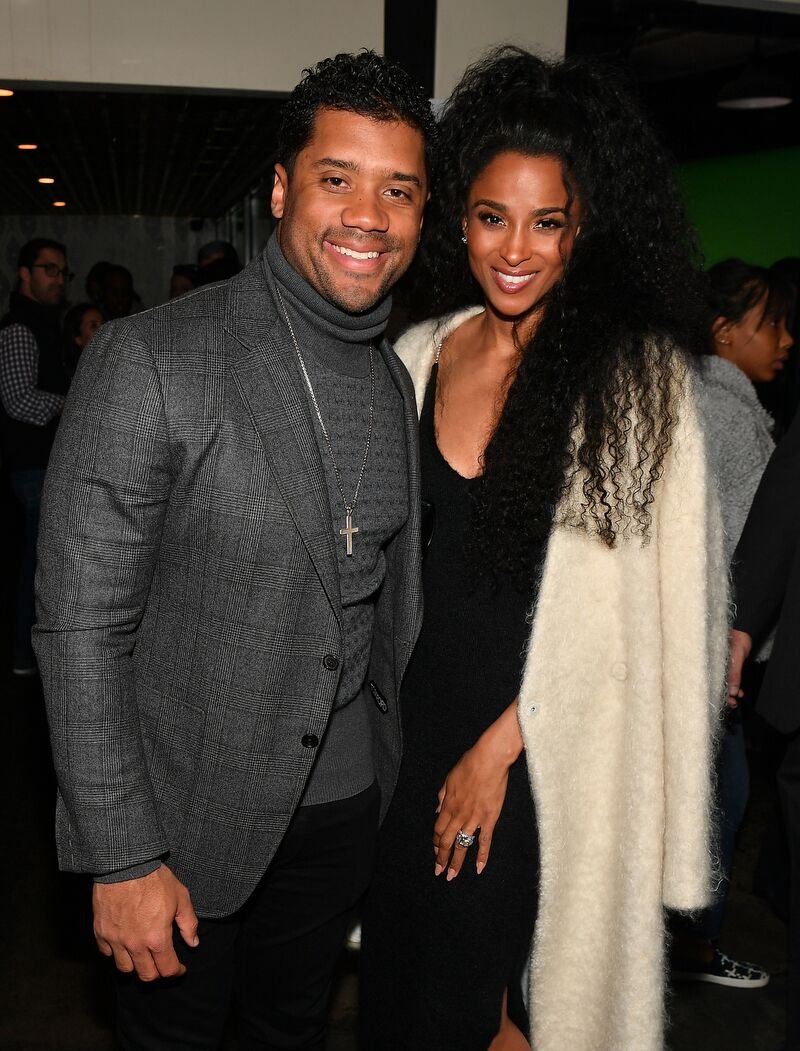 Russell Wilson and Ciara attend the Bose Frames Audio Sunglasses Launch on February 1, 2019. | Photo: Getty Images
The sweatshirt Ciara was wearing had "Respect" written across the front, "Love" written on the right sleeve, and "Care" written on the left sleeve, combining to form "LR&C."
Ciara looked stunning as she danced in the video and rocked long, black braids that reached her backside. In the caption to the video, she wrote:
"How I'm feeling about announcing The House of LR&C. @thehouseoflrc ?."
Ciara's fans were impressed with her dancing skills, and some of them complimented her in the comment section of her post. One fan recalled how he or she danced as a kid, pretending to be Ciara.
A second fan said Ciara's moves were too cute to see and that they loved it, while many other fans commented with several emojis as they appreciated her.
Fans got to see a glimpse of their beautiful love on Sunday when the singer paid a glowing tribute to her husband as he turned 32.
Ciara announced LR&C's launch on her Instagram page on Tuesday when she shared a picture that showed her posing with some models rocking outfits from the clothing line.
In the caption to the post, the singer said she and Wilson were proud to announce the fashion house and introduce their newest brand, Human Nation. She signed off the post, writing:
"Love. Respect. Care. Love, Russell & Ciara."
The launch of the couple's new clothing line, LR&C and Human Nation, sees them merge their love for fashion with their notable philanthropy. In a chat with Vogue, the couple also said the collection was all-inclusive in size and style and works across gender lines.
The House of LR&C comprises Wilson's existing men's clothing lines, Good Man Brand and Human Nation. There will also be a women's line, which will launch in mid-2021.
The couple co-launched their new fashion line with Christine Day, the former CEO of Lululemon, with whom they share the goal of democratizing fashion.
Ciara and Wilson share a beautiful love story and are the ultimate couple. Fans got to see a glimpse of their beautiful love on Sunday when the singer paid a glowing tribute to her husband as he turned 32.
She went all the way to make him feel special on his day and cooked him a special home dinner. In a post on her Instagram page, Ciara said there is nothing she would not do for Wilson.
The couple's fans are delighted that their love continues to grow in leaps and bounds and pray that their new clothing line is the first of many more achievements for them.
Please fill in your e-mail so we can share with you our top stories!