Ciara and Russell Wilson's House Is Ready for Christmas — Check Out the Cool Decorations
It seems Ciara's family have heeded the "Deck the Halls" lyrics as their home has been filled with Christmas props and vibrant colors. In new media shared on her Instagram story. Ciara's home looks ready for Christmas. 
The holiday season has officially been launched, and star mom Ciara is leaving no stones untouched while seeing to it that her family has the most exhilarating holiday experience. 
In her recent media update, Ciara gave fans a view of her beautiful home while showing off snippets of her and her kids' performance for the "Disney Holiday Singalong."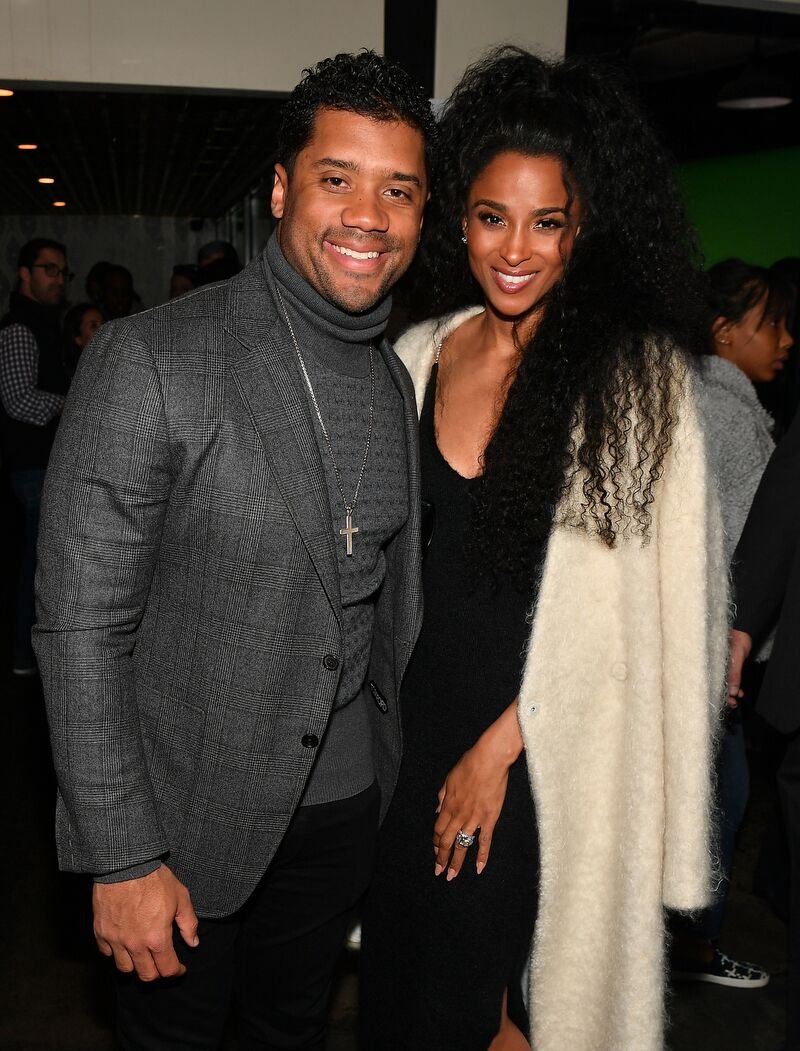 In the snapshots on her Instagram story, Ciara, who sang "Goodies," could not get enough of the legendary opera singer, Andrea Boccelli, while also gushing over her children when they appeared on the TV screen. 
The TV area was the highlight as it was located above the stately fireplace. The luxury area was covered in shiny ornaments, mistletoes, and tiny bulbs with bright lights. 
The star singer's kids, Future Jr. and Sienna, put up an adorable performance as they appeared alongside their mom at the "Disney Christmas Singalong" show hosted by Ryan Seacrest. 
While Ciara and Sienna twinned in pink letterman jackets, Future Jr. looked dapper in a black biker jacket and a pair of dark shades. When it was her turn to perform, Ciara's kids ushered her to the stage while she performed "Rockin' Around the Christmas Tree." 
After a heartbreaking period, Ciara would later find happiness again with NFL champ Russell Wilson.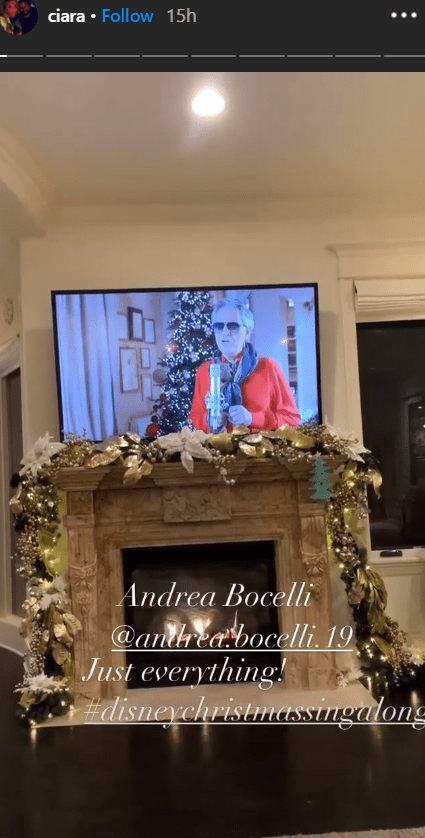 Other stars who did beautiful renditions of Disney and Christmas classics include Chloe and Halle, Michael Bublé, Katy Perry, and Pink, among others. 
Bublé was the first performer as he set the mood off with the hit classic, "It's Beginning to Look Like Christmas." The star graced the occasion with his three little kids who danced adorably.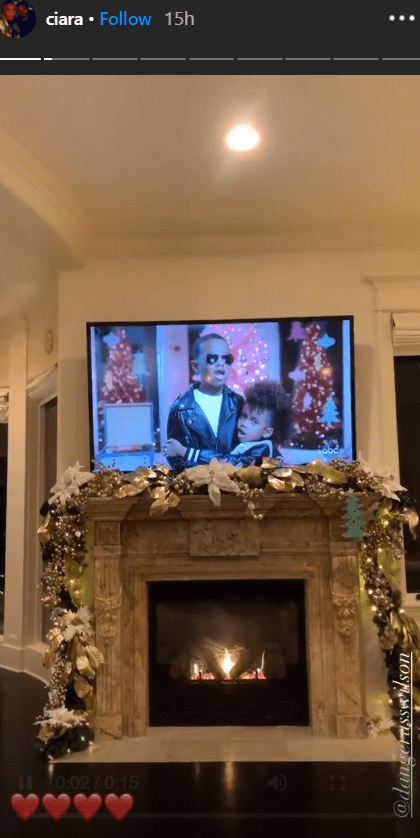 When it comes to her life achievements, Ciara holds motherhood as her greatest milestone. The Grammy-winning singer is mom to three kids, Win, Future Jr., and Sienna.
Future Jr. is her first child from a rather tumultuous relationship with star rapper, Future, whose real name is Nayvadius DeMun Wilburn. After a heartbreaking period, Ciara would later find happiness again with NFL champ Russell Wilson. 
She and Wilson welcomed their daughter, Sienna, in 2017. Earlier this year, the pair expanded their family with the birth of Wilson's look-alike, Win Harrison. 
Ciara mostly stays in the spotlight because of her music and iconic presence at star-studded events, among other projects, but being a mom is her biggest role. She admits that motherhood gems with its fair share of down moments, but she would not have it any other way.