Ciara & Russell Wilson Dress as Janet Jackson & Busta Rhymes & Pose with Their Kids
Sweet couple Russell Wilson and Ciara recreated Janet Jackson and Busta Rhymes' music video appearance for their Halloween costumes and were joined by their three children to make it one to remember.
Many fans wondered what Ciara and her husband Russell Wilson would come up with for their Halloween outfits. Knowing the couple's knack for doing the spectacular, most fans expected something mindblowing.
That is exactly what they got as the couple pulled all the stops to ensure this Halloween would remain memorable for years to come. Ciara and Wilson came together to recreate a music video.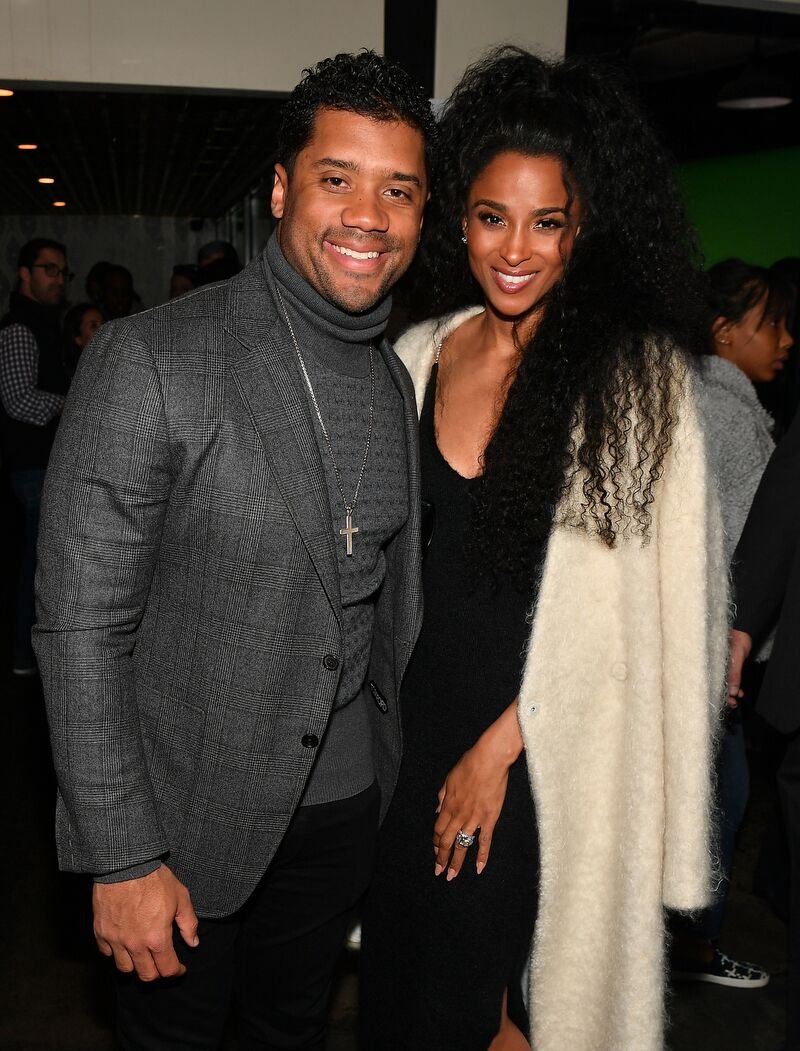 Wilson dressed as Busta Rhymes while Ciara dressed as Janet Jackson as they recreated the 1998 music video, "What's It Gonna Be?" which was directed by Hype Williams.
Their effort turned out epic and would surely leave Busta Rhymes and Janet Jackson pleased and amused at the same time. Wilson shared the music video on his Instagram page, captioning it:
"Gunna make your body scream out.. yeah yeah...yeah!" @Ciara? @BustaRhymes & @JanetJackson."
Ciara also shared a picture from her and Wilson's recreated video. In the image, she wore a black leather outfit and long hair while she enjoyed the attention Wilson, who was clad in a silver outfit, was giving her. Her caption to the post read, "Bus a Bus & Janet."
Ciara and Wilson were not the only members of the family recreating looks on Halloween. They were joined by their three kids, Future, Sienna Princess, and baby Win Harrison, born in July.
It is a bond Future the rapper has objected to in the past in some of his comments on interviews and social media.
She shared more pictures, showing details of her costume and the outfits of every family member. Sienna channeled Maleficent while Future recreated the Marvel character, Carnage. Baby Win was dressed as a puppy. In the caption to her cute post, Ciara wrote:
"JJ. Busta. Maleficent. Carnage. Lil Pup. #GoodTimes #Halloween." 
Wilson also shared a picture of Sienna and Future in their costumes on his Instagram Story. The posts by Ciara and Wilson showed once more the cute bond in their sweet family.
In September, the "Like a Boy" singer shared a cute photo of her three children in matching football pajamas cheering Wilson during his NFL game. Future, Sienna, and Win sat on a white sofa and seemed to be enjoying every moment of their dad's game.
Ciara and Wilson's love is unique and exemplary in more ways than one. This is because of the way Wilson has bonded with Future, his wife's son from her previous relationship with rapper Future. 
It is a bond Future, the rapper, has objected to some of his comments on interviews and social media in the past. That bond has also been questioned by some observers who noted that Wilson is only Future's stepdad.
However, Wilson continues to dote on his stepson and his own biological children, with every new picture he and Ciara share on social media showing that their love and bond is growing daily.