Oprah Winfrey Was Once 237 Pounds — inside Her 40-Year Struggle with Weight Loss
At 66 years old, Oprah Winfrey has had her fair share of challenges and ups and downs, including her battle with weight loss which spanned over 40 years and became highly publicized.
Oprah Winfrey is a woman who has made some of the biggest waves in the industry and the world at large. Many people adore and aspire to be like this multi-hyphenate billionaire, but many might not see the struggles she has faced and is facing. 
These include her ongoing quest for self-acceptance on her weight loss journey. Despite being one of the most famous women alive, the kind-hearted superstar has purposely shared her journey with millions of people, including the good, the bad, and the ugly.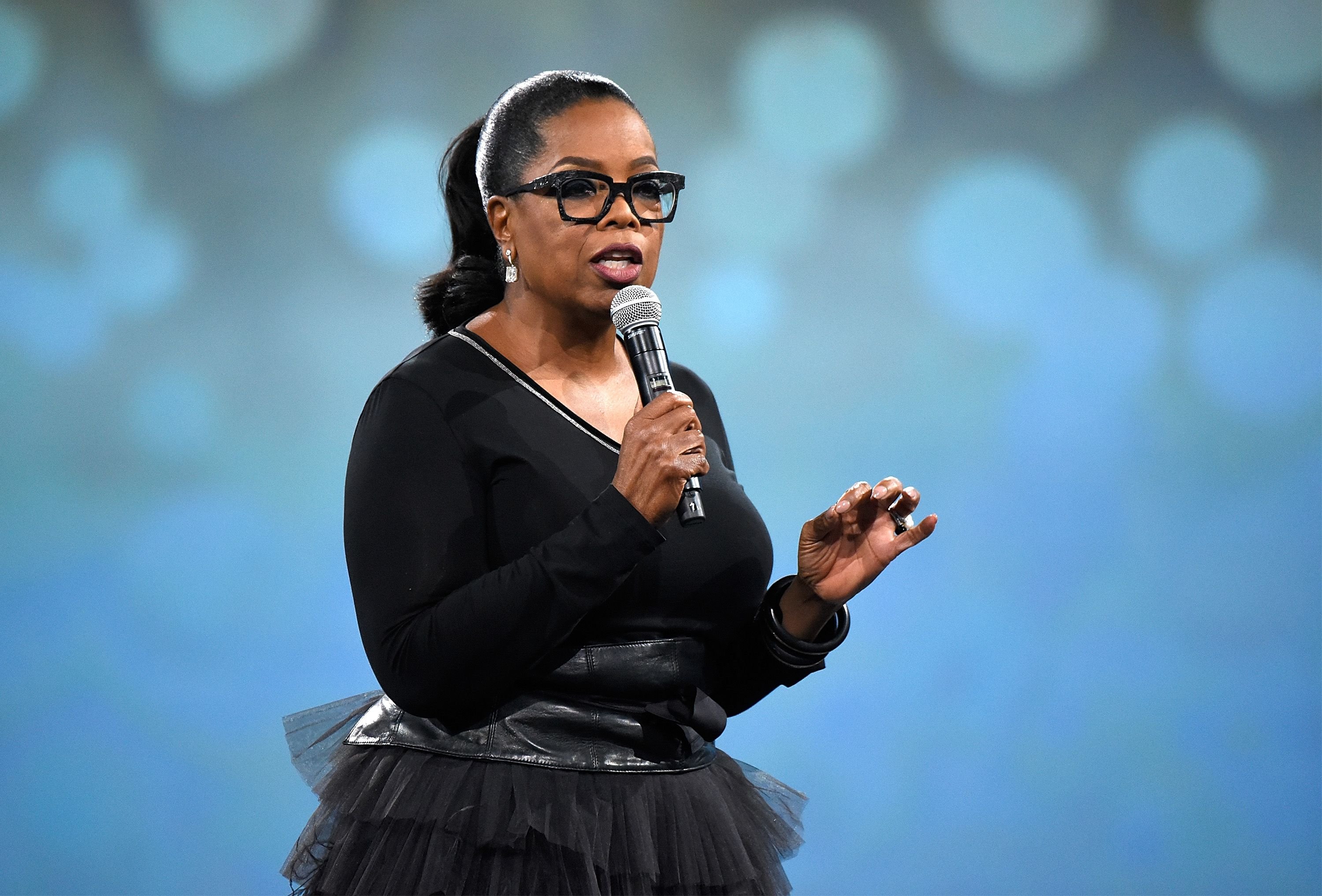 For many years, Winfrey has had a highly publicized battle and a love-hate relationship with her weight and size. This battle gained so much traction that it has been talked about on television and in the pages of magazines for years.
It all started in 1977 when she was 23 and went to her first diet doctor. This was the tragic beginning of the cycle of discontent. In the 1980s, the media mogul shocked fans and fellow weight-loss seekers.
All of a sudden, she lost 67 pounds with the help of a liquid diet and daily 6.5 mile runs.  In July 1988, the philanthropist started her rigorous Optifast regimen.
By fall that same year, Winfrey had gone down by 67 pounds, and it seemed like the sky truly was her limit. So excited with her progress, she reportedly pulled a wagon full of fat—representing the 67 pounds she shed on the stage. 
Clad in her size 10 Calvin Klein jeans from the days she worked in Baltimore, Winfrey seemed like she exuded body positivity and confidence effortlessly. However, the glory days were short-lived as nature soon kicked in.
When she returned to real food, she had no idea that her metabolism was shot, and before she knew it, she was up 10 pounds in just two weeks! There was certainly a lot to be gained from that period, and Winfrey certainly knows better now.
The years after that were spent reflecting on her life choices, wondering how she was going to get to that level in her life when she would either accept and love her weight or find a way to alter it without repeating 1988.
In 2009, a current photo of Winfrey was shared in a cover of O with a photo of a slimmer 2005 Oprah, with the quote, "'How did I let this happen again?'" The deterrence was there and the difference was glaring.
However, one day, it seemed that salvation came for Winfrey in the most unexpected way. She received the call that would set her on a new path forever. The weight-loss company, Weight Watchers, offered her a basic endorsement deal.
Being the businesswoman that she is, the talk show host turned down the endorsement deal to negotiate to purchase 10% of the company. After 17 months of being on the program, Winfrey, 62, lost 42.5 lbs!
Winfrey, who had dropped to a size 12, was blown away. She told People that the seemingly miraculous change was done without meal deprivation or anything of the sort. It seemed that Weight Watchers was the key to her ultimate quest.