Carrie Underwood Got Very Emotional While Recording a Song with 5-Year-Old Son Isaiah
Carrie Underwood is famous for her touching music but her 5-years-old son Isaiah's singing on their Christmas duet was enough to move her to tears.
Carrie Underwood rose to fame as the winner of the fourth season of the popular show "American Idol." The 37-year-old has achieved worldwide recognition for her sensational music but her recent album holds a special place in her heart.
The country singer's son, Isaiah join his mom to record the song "Little Drummer Boy" on Carrie's first-ever Christmas album, "The Gift." The proud mom gushed about the experience and stated that she supported her son during the process.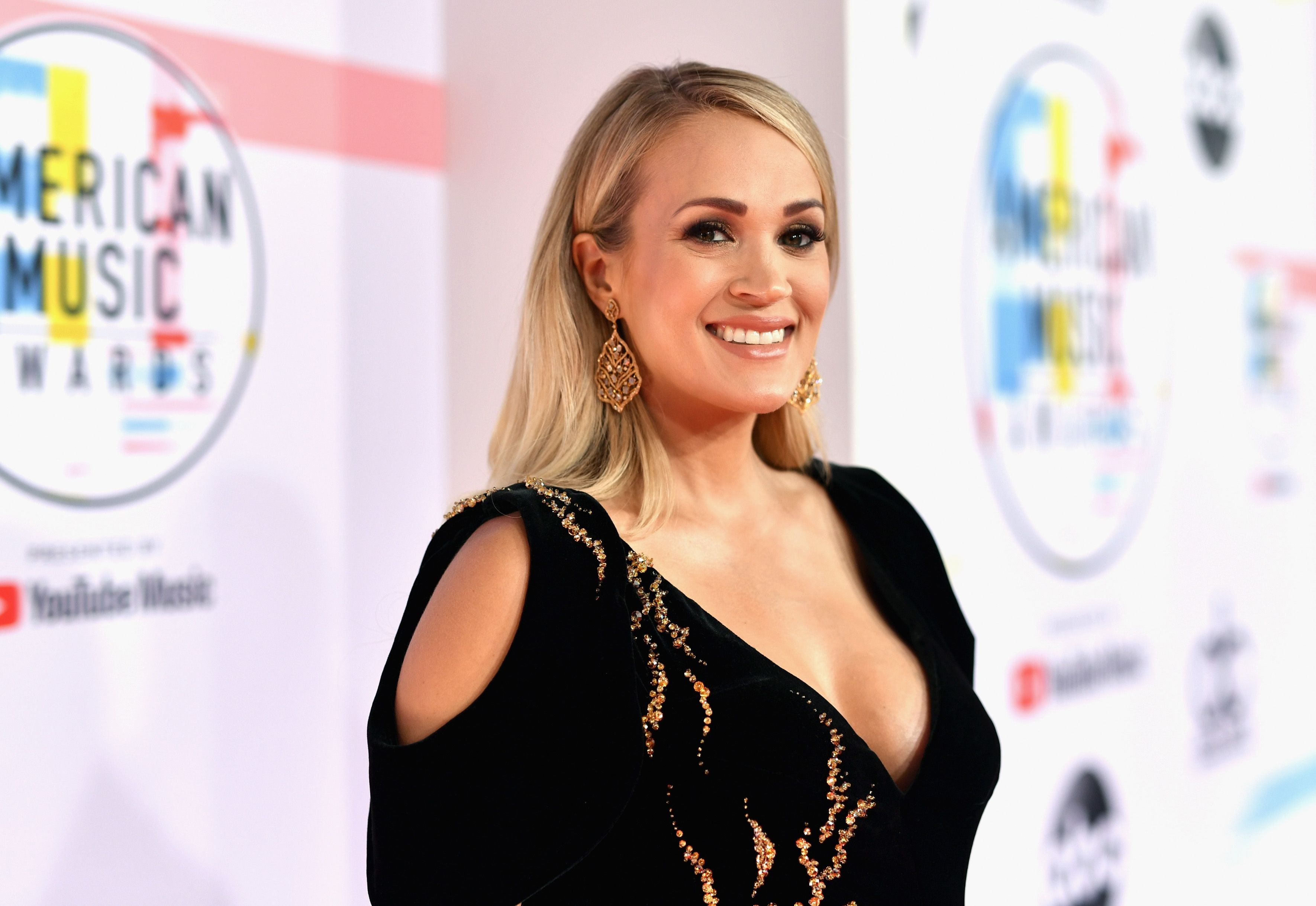 However, the best part for Underwood happened while she was listening to the song. According to the mother-of-two, hearing her son's voice made her emotional. In her words: 
"I was laughing, and I was crying, and it was just very overwhelming in a good way."
The trailer for her HBO Max special "My Gift: A Christmas Special From Carrie Underwood," was released on November 30.
HBO Max also gave the country star her own Christmas special, which will feature covers of popular holiday songs as well as singles from her album. Underwood stated that this show and her album helped her cope with COVID-19.
On December 1, the proud mom shared a picture of her studio session with Isaiah with fans on Instagram. She expressed her joy about their duet and stated that "Little Drummer Boy" would be part of her Christmas special.
Underwood previously told sources that she asked for her son's consent before their recording because she wanted him to do it willingly. The 35-year-old is also mother to baby Jacob and shares both children with her husband Mike Fisher.
The trailer for her HBO Max special "My Gift: A Christmas Special From Carrie Underwood," was released on November 30 and fans got to see the singer in dazzling gowns as she performed holiday songs with her powerful vocals.
The Christmas special will premiere on December 3 and it features a live orchestra and choir that will be conducted by Rickey Minor. There's also a special collaboration with the famous John Legend on the song "Hallelujah."
The HBO special trailer came a week after the official music video for "Hallelujah" was released. The song is also a part of Underwood's album, "The Gift" and the video captured the mother-of-two dressed in a stunning white dress while Legend played the piano.
The mother-of-two previously explained on her Instagram story that the powerful lyrics of the song which was co-written by Legend, had an important message for everyone and she was happy to have it on her album.