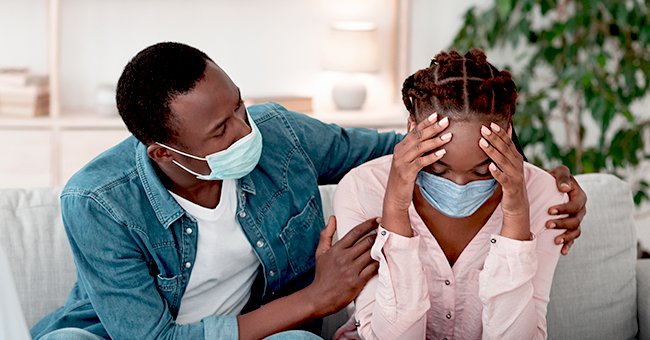 Shutterstock.com
Man Refuses to Talk to His Ex after She Got Diagnosed with Cancer
Social media has become the hub where people empty their thoughts and share their experiences. In that light, a Reddit user took to the platform to narrate the reason why he refused to talk to his ex after she was diagnosed with cancer.
A Reddit user took to the platform to explain why he turned his back on his ex-girlfriend and refused to talk to her even after discovering she was diagnosed with cancer.
According to this user, he dated his ex-girlfriend for about six years, but they parted ways three years ago. Their breakup left him like a shadow of himself.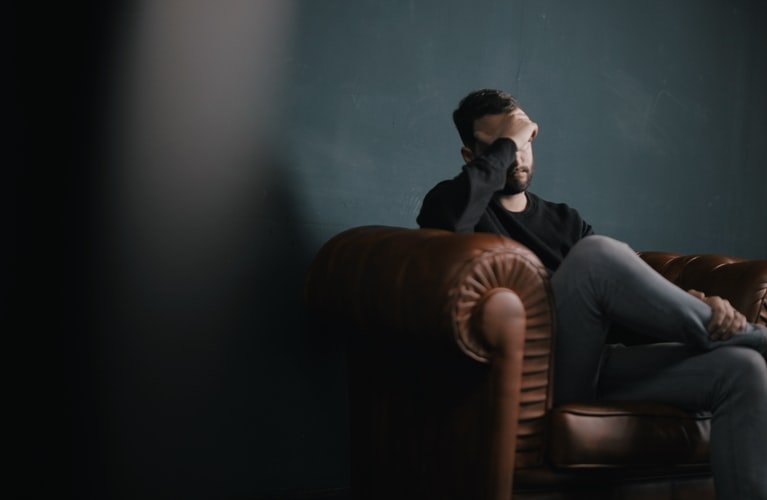 A photo of a frustrated young man with his hand on his face | Photo: Unsplash
This user said that he had planned forever with her but was stunned at her decision to call things off. In a bid to get over the hurt, he sought professional help.
Narrating how ugly the break up was, the Reddit user said his ex was deliberate about tormenting him and even turned their mutual friends against him. The isolation he felt made him see his ex as a different person who did not care about him.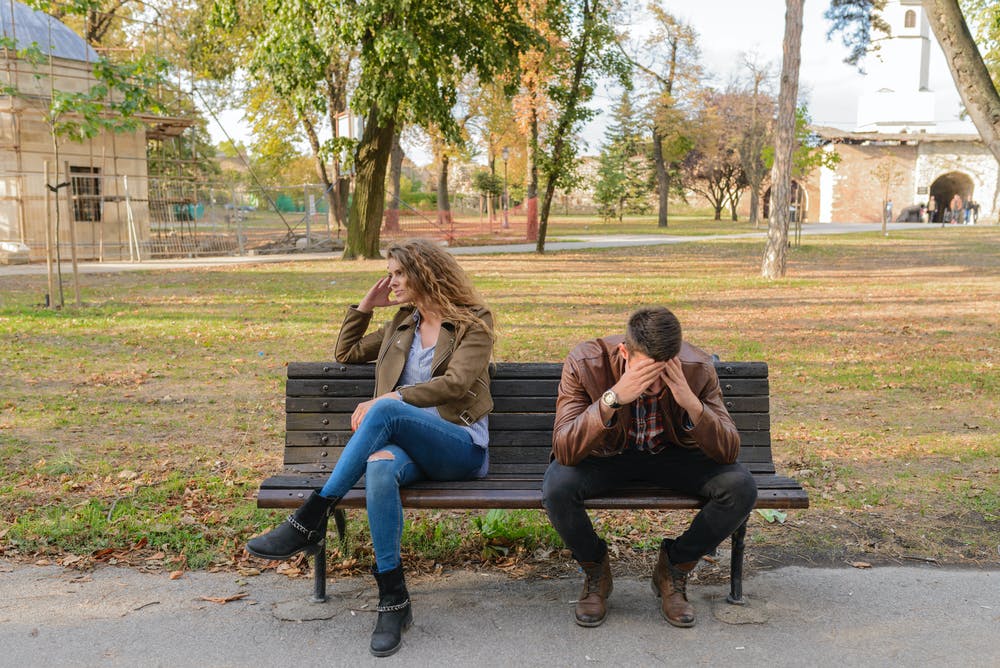 Woman and man sitting on a bench. | Photo: Pexels
After seeking help, this Reddit user revealed that he got over his hurt and focused on his life again. According to him, he feels proud to have gotten over everything.
The poster feels proud to have gotten over everything. Despite his split from his ex, he remains on talking terms with her best friend, who he said visited him to inform him that his ex was in a grave situation.
His ex-girlfriend was diagnosed with cancer, and from all indications, she is not looking good. According to him, she might survive another two or three years.
The Reddit user said that his ex-girlfriend was finding it hard to cope with her diagnosis and needed comfort. He was encouraged by her best friend to make amends with her to help her manage better.
The user admitted that he felt sad hearing about her diagnosis but he is unwilling to make amends despite her failing health, citing the torment he faced from her after their split.
The user said that he was unwilling to be involved in her life anymore because she tossed him aside, knowing how much he loved her. Following his decision, he noted that their mutual friends are not in support of his decision. He sought the opinion of other users.
A man typing on his Laptop | Photo: Pexels
One user commended him for not wanting to subject himself to a toxic relationship and encouraged him to stay away from her seeing how much he has put into getting over their breakup.
Another user remarked that his ex-girlfriend was only willing to talk because she wants to clear her conscience Here's a similar story about a woman who refused to help her sick father after he ignored her for years.
Please fill in your e-mail so we can share with you our top stories!