Jenna Bush Hager Recalls One of the Most Profound Moments with Grandpa George HW Bush
Jenna Bush Hager recently fondly recalled one of the most profound and heartwarming moments she shared with her late grandfather and former president George H.W. Bush. 
To many, the late George H.W Bush was the 41st President of the United States, but to news anchor Jenna Bush Hager, he was simply "Gampy." More than two years since his death, Jenna still fondly remembers him. 
On Thursday's episode of the fourth hour of "Today," Jenna and her co-host Hoda Kotb told the story of an 82-year-old woman and a 92-year-old man who walked down the aisle after their partners had passed away.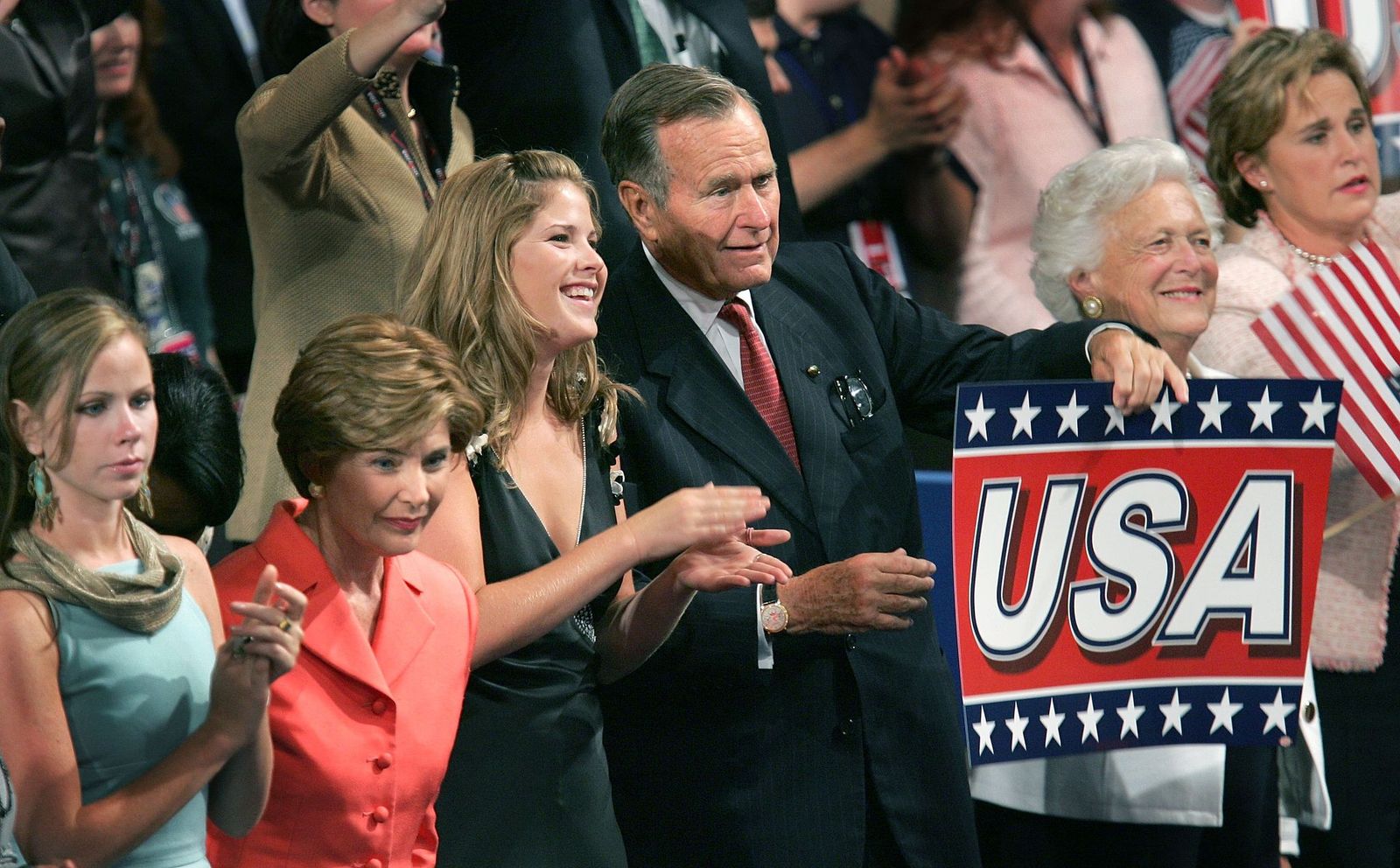 The senior couple's heartwarming story helped Jenna reflect on the relationship she had with her late grandfather and the lovely one he had with his late wife, Former First Lady Barbara Bush. 
While discussing how the loss of one's spouse can have an emotional toll, the renowned journalist recalled a heartwarming conversation she once had with the former president.
The former first daughter explained that it happened in the summer after her grandmother had just died while they were in Maine. Jenna recounted:
"And we were just sitting at the dinner table, and he said, 'Will I always miss her this much?' Asked me! And I said, 'I don't know, Gampy."
Jenna said that at that moment, she knew her granddad couldn't do without his wife, but she thought it was a beautiful yet heartbreaking thing to say. Former First Lady Barbara passed away on April 17, 2018, at 92.
In her book, "Everything Beautiful in Its Time," she wrote about the last words he said to her twin sister.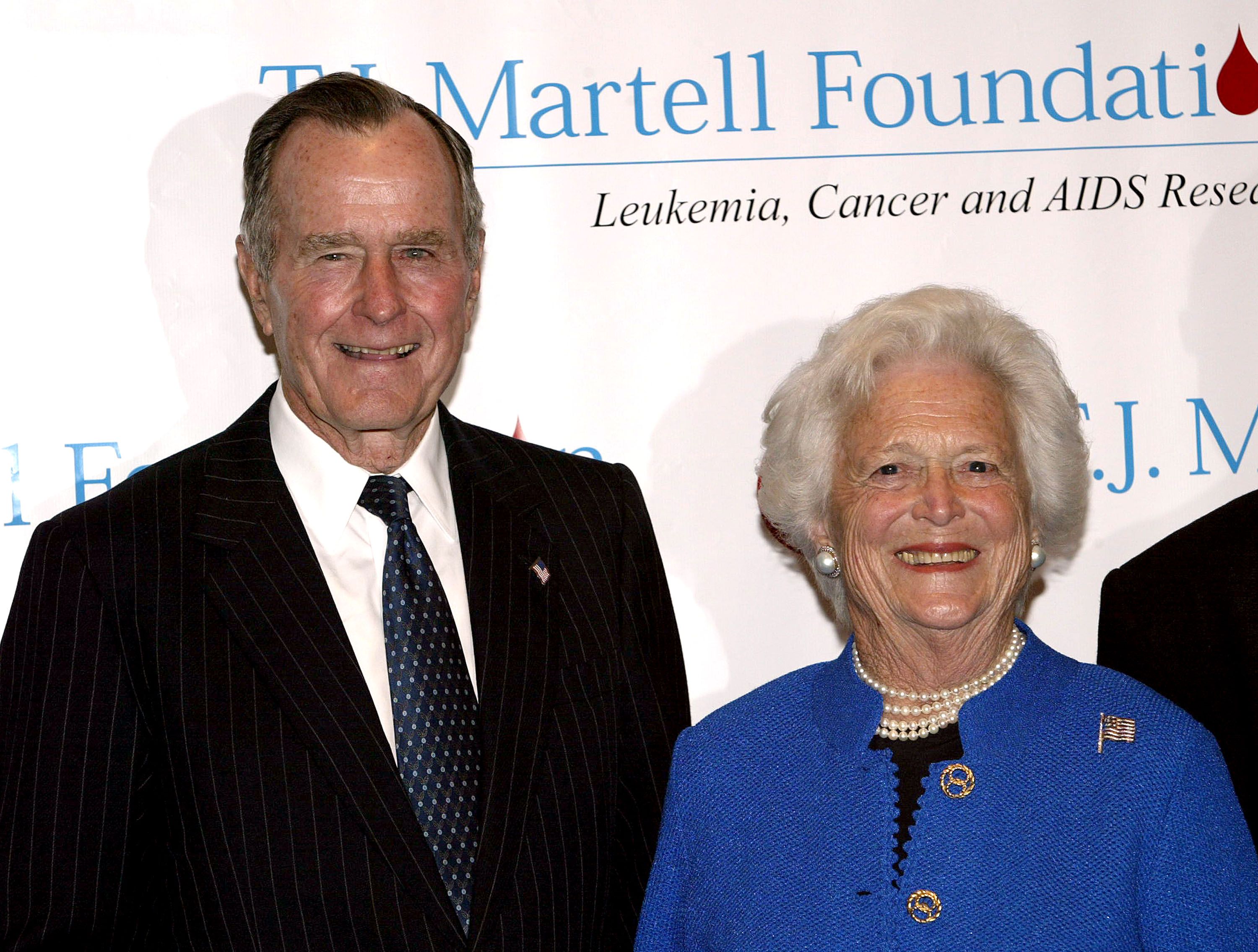 Less than eight months later, her beloved husband joined her on November 30, 2018. The couple who were married for 73 long years had a unique love story that never failed to melt hearts. 
They met when Barbara was 16 at a dance during a Christmas vacation. On their first date, the former president had to borrow a car with a radio because he was afraid they'd have nothing to say to each other. 
George and Barbara got engaged before he left to serve in World War II and tied the knot in 1945. Jenna fondly publicly remembers precious moments she and her sister, Barbara Pierce Bush, spent with their late grandfather. 
In her book, "Everything Beautiful in Its Time," she wrote about the last words he said to her twin sister on Barbara's wedding day. At the wedding, George H.W. was in a wheelchair.
He was suffering from Parkinson's at the time but he didn't fail to shower the bride with love. Jenna recalled that while the family was at the dinner table, he told the bride that she had never been more beautiful.
Those were the last words he said to her as he passed on about a month later. Jenna's latest memory of her grandfather comes days after her father George W. Bush commemorated his second death anniversary.
The 43rd President of the United States marked two years without his father with a moving throwback image of them fishing on the back of a boat alongside a written note from the senior Bush.
The heartwarming note sweetly read, "My idea of heaven. Best, Dad," and in the accompanying caption, George W. referenced his father's presidential number and asked his late father to save a striper fish for him.