Toni Braxton Looks like a Duchess Posing in Sophisticated Dresses for Harper's Bazaar Cover
Toni Braxton recently delighted her fans worldwide with a series of breathtaking photos taken for the Harper's Bazaar magazine cover. The singer looked like a duchess in her sophisticated outfits.
Singer Toni Braxton is undeniably beautiful, and few people can rock a pixie-cut the way the "Unbreak My Heart" singer does. The star also knows how to make a good come-back.
The singer graced the cover of Harper's Bazaar Vietnam, and she looked exquisite and sophisticated in several stunning ensembles. The cover snaps were shared on both her and the magazine's Instagram pages.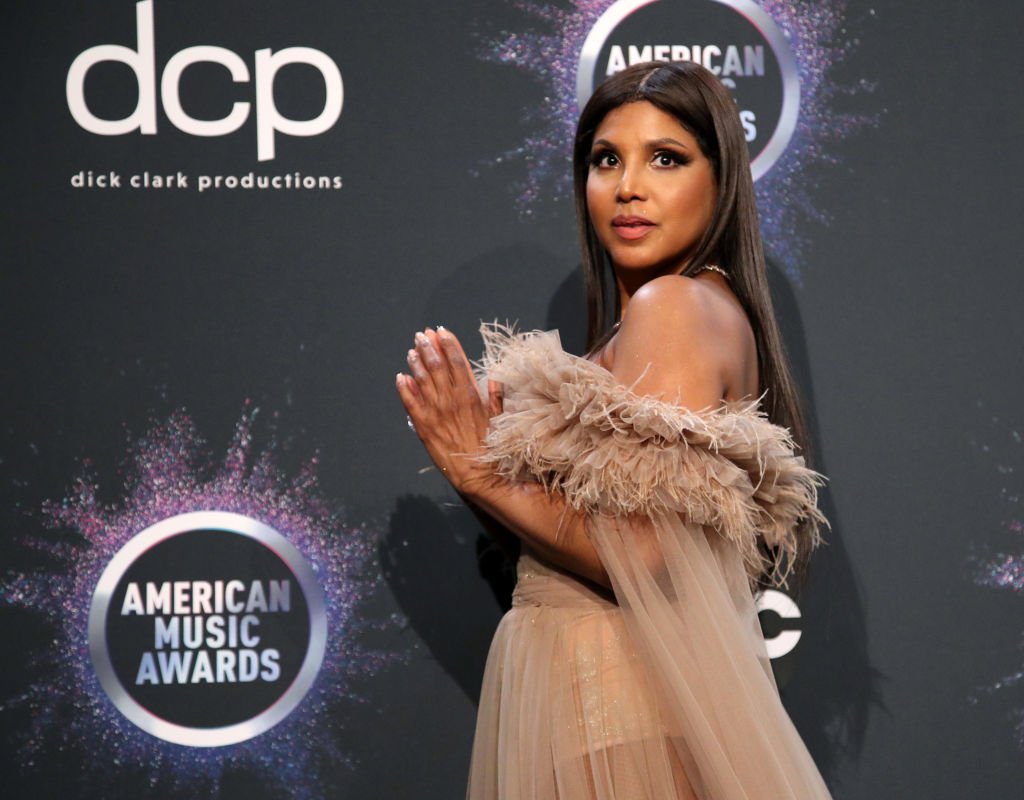 In the first snap posted on Harper's Bazaar Vietnam, Braxton was pretty in pink in a puffy pink dress with stylish frills along the front. Her cropped cut was styled in vintage '30's inspired waves. 
In the second photo, the "Yesterday" singer was pictured looking regal in a white leotard with gold detailing and a long sheer train that touched the ground behind her. She wore a pair of pointy gold high heels.
The last look on that post was a close-up of the singer, highlighting her flawless face and pointed nose. She had a perfectly arched brow and long lashes, which emphasized her gorgeous bold eyes.
On her own Instagram page, Braxton posted a fourth look. This time she wore an intense purple and red sleeveless romper with flared bottoms, which looked amazing against the plain pink background.
Braxton's dramatic pose made her appear tall and statuesque, and the star's confidence was echoed in her caption:
"Doing it and doing it and doing it well."
Fans were blown away by the snaps and took to her comments sections to compliment the star. One fan gushed, "I'm here for the slayage you've been giving us," while another agreed, "stunning, it's an understatement ."
Anyone familiar with Braxton knows about her phenomenal sense of style. The singer has rocked some of the most unforgettable dresses on the red carpet. Some are still talked about today.
Her phenomenal dresses usually feature a high slit to show off her toned legs or sheer paneling as she loves to tease a little skin. Of course, as she's grown older, she has toned down the sexiness with less revealing looks.
The star may be older at 52 years, but she is aging like fine wine due to her skin care regimen that she describes as simple and basic, incorporating several regular drugstore brands like Aveeno.
Interestingly, Braxton admitted to Vogue that she likes to use a vibrator on her face, which she refers to as a "face tingler," that activates her face muscles.