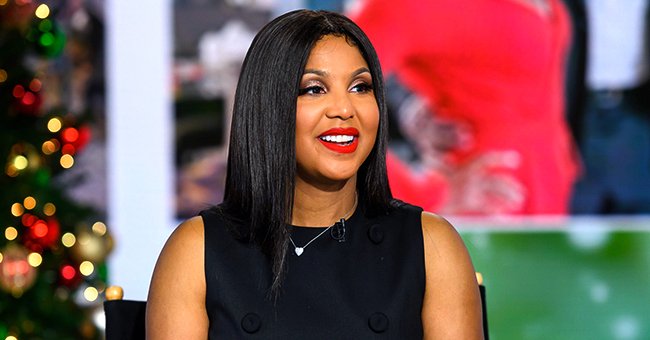 Getty Images
Toni Braxton Flaunts Ageless Beauty in Black Lingerie with Her Legs on Display in Stunning Snap
Iconic singer Toni Braxton never fails to amaze her fans with her ageless beauty. The "Unbreak My Heart" hitmaker recently flaunted her fit body in black lingerie in a stunning photo.
Gifted with a beautiful singing voice and looks that never seem to fade despite the passing of time, 52-year-old Toni Braxton appears to have it all. Her beauty, widely admired, is timeless.
On September 25, thousands of fans were impressed when Braxton uploaded a sultry photo of herself on Instagram. The singer is seen dressed in black lingerie.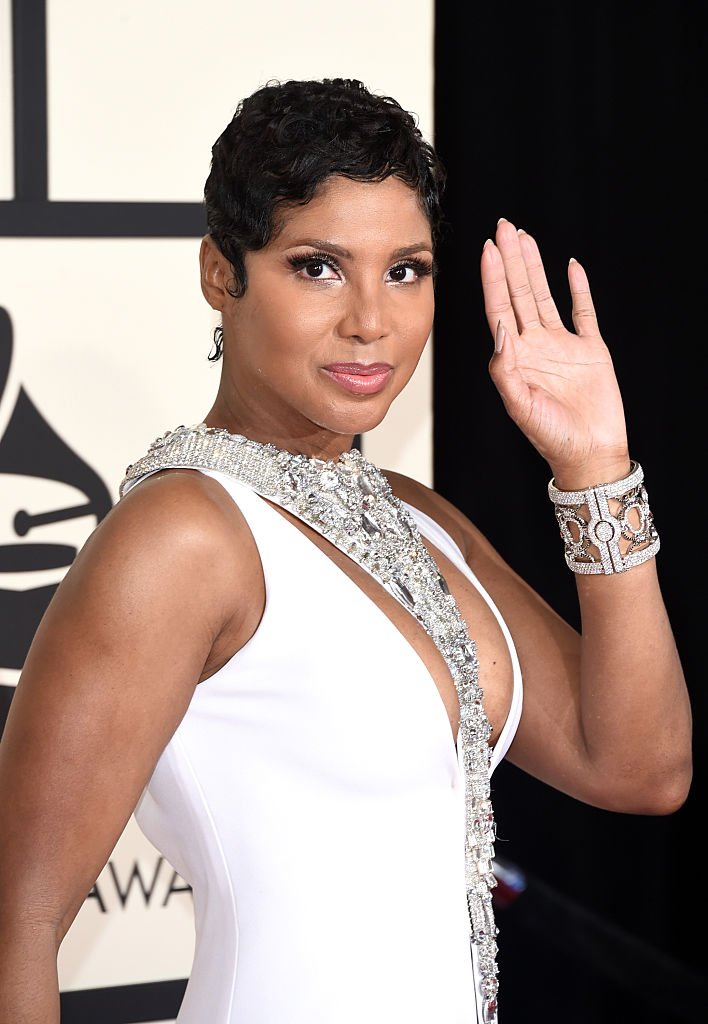 R&B icon Toni Braxton attends the 57th Annual Grammy Awards in Los Angeles, California in 2015. | Photo: Getty Images
In the picture, Braxton is sitting on a designer chair, casually serving a look with red and pink velvet drapings as her backdrop. She rested her left leg on top of the chair while her other leg touched the floor.
Aside from the lingerie she wore, she also donned light makeup and minimal accessories. With her overall look, the singer appears as though she has taken a trip to the fountain of youth.
Fans flocked to the comment section to admire the singer's ageless beauty. Braxton's picture generated more than 98,000 reactions as of this writing.
Many of Braxton's 3.5 million followers on Instagram felt nostalgic about her timeless songs as they wrote comments with references to her old songs. Others continued to adore the R&B singer's alluring looks.
A fan noted that Braxton is one gorgeous woman while another Instagram user took the praise a notch higher by describing her as one of the most beautiful women in the world. One fan wrote:
"You are forever perfect in beauty... Never aged a day in your life, music has been consistently amazing and again... Your beauty is undeniably unmatched."
With many of her fans wondering how her appearance has withstood the test of time, the singer recently shared her secret. The age-defying singer credited her youthful look to a Rose Gold face mask.
Braxton explained that she would use the face mask every week along with a lip balm that helps hydrate her lips. The facemask, she added, prevents acne breakouts and has anti-aging benefits.
In 2019, Braxton and her fiancé, Williams called it quits and expressed bitterness in their social media posts.
Beyond Braxton's youthful glow, she also has a blooming love life. Earlier, the songstress was rumored to have ended her relationship with rapper Bryan "Birdman" Williams, but reports show the two are still going strong.
The two were friends for 17 years until they became a couple. After they announced their engagement in 2018, they planned to marry within that year, but things didn't go as planned.
In 2019, Braxton and her fiancé, Williams called it quits and expressed bitterness in their social media posts. But the romantic pair seems to have settled their differences and even planned to tie the knot this year.
Amid the coronavirus pandemic, Braxton still knows how to keep herself entertained while staying indoors. She recently shared on Instagram her new look with a twist.
Braxton featured her latest concoction, "COVID Red" lipstick. The singer looked gorgeous with her chosen lip color and fans said the color looked good on her lips.
Please fill in your e-mail so we can share with you our top stories!