People: Prince Harry Was Mistaken for Salesman as He Shopped for Christmas Tree with Wife Meghan
Getting into the festive spirit for their first holiday season in the US and getting mistaken for a sales assistant is all in a day's Christmas tree shopping for Prince Harry and Meghan Markle.
Prince Harry and Meghan Markle are excitedly preparing for their first holiday season in the US. The royal couple won't travel to the UK as anticipated since Markle's privacy trial was postponed until late next year.
Looking forward to their 19-month-old son Archie's help in decorating their Christmas tree, the couple first had to find one - and they had a humorous encounter while doing so.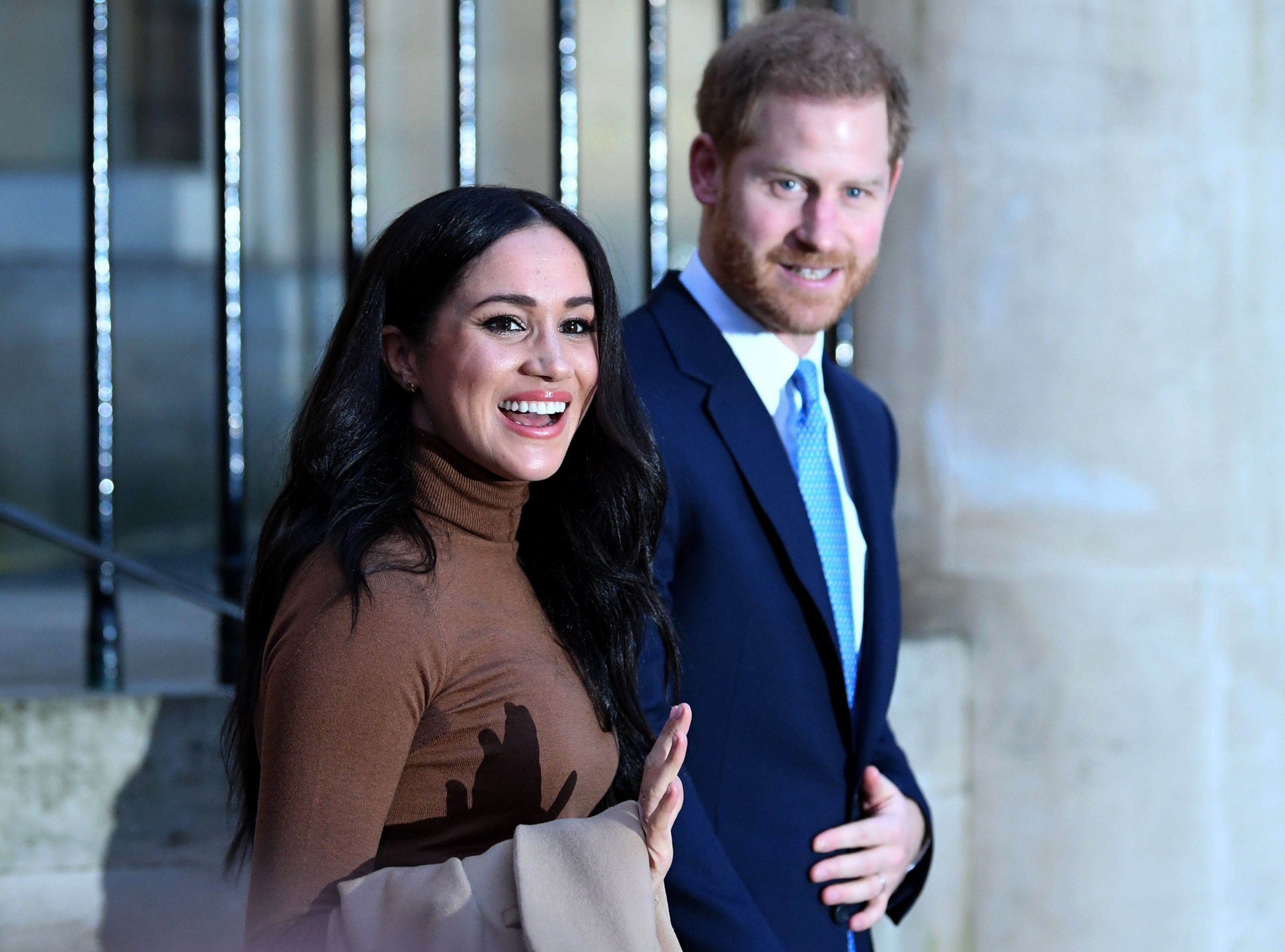 GEARING UP FOR FESTIVITIES
Because Markle's trial was due to start in London on January 11, 2021, the Duke and Duchess of Sussex initially planned on traveling to the UK two weeks ahead of time and stay at Frogmore Cottage. 
When the couple arrived at the unnamed tree barn, things didn't go as planned.
With the trial postponed until around October 2021, Prince Harry and Markle will stay at their new Montecito home and likely spend Christmas with her mom, Doria Ragland. According to a source, they are excitedly preparing for the holidays, adding:
"They are very happy. Archie is thriving and growing quickly. As a family, they spend hours outside."
HOLIDAY FIRSTS
The Sussexes just enjoyed their first Thanksgiving in their new mansion as well, and young Archie got a taste of Halloween tradition by going trick-or-treating.
With the embrace of holiday cheer also came a humorous situation when Prince Harry and Markle went scouting for their Christmas Tree. When the couple arrived at the unnamed tree barn, things didn't go as planned.
One of the lot employees shared that only one other family was at the otherwise empty tree barn when the royal couple arrived, which led a young boy to jump to the wrong conclusion.
"There was one family in there, and their stoked little son ran through trees up to Harry and asked if he worked here not knowing who that is," the employee explained on social media.
"I knew, as I clutched my firstborn child, that I was losing my second," Meghan Markle writes about her miscarriage. Today, we are sharing an essay by the Duchess of Sussex about the loss that she and Prince Harry suffered earlier this year. https://t.co/xCJbgPgufq

— New York Times Opinion (@nytopinion) November 25, 2020
MOVING ON
The funny situation of mistaken identity came shortly after Meghan Markle shared in an article to The New York Times that she suffered a miscarriage in July. Devastated by the loss, Markle opened up with the hopes her story can help others.
The miscarriage happened during Markle's first trimester and the harrowing grief that any family feels when going through such a tragedy in silence drove her to speak about it when she felt ready.