Kristin Chenoweth Comes from a World of Acceptance and Love — What to Know about Her Faith
Actress and singer Kristin Chenoweth, best known as Annabeth Schott in "The West Wing," has been open about her faith, which involves acceptance and love.
Born in July 1968, Kristin Chenoweth was adopted by the Chenoweths shortly after birth. From a young age, she became interested in performing and started singing gospel at church and acting in school plays.
Years went by, and her curiosity for acting and signing never faded away. Hence, she went to Oklahoma City University and earned a Bachelor of Fine Arts degree in music in 1990 and a Master's in opera performance in 1992.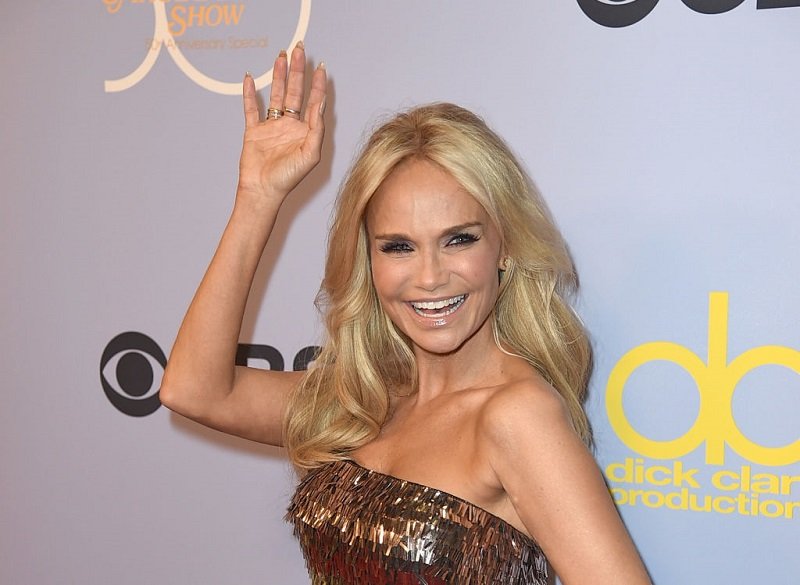 KRISTIN CHENOWETH'S ROAD TO BROADWAY
Her off-Broadway debut came in 1993 after she went with a friend to New York City to support them in their audition for the musical "Animal Crackers."
Once there, Chenoweth decided to audition herself and landed a supporting role. Although exciting, the young actress was forced to make a tough choice.
She had been previously accepted to the Academy of Vocal Arts in Philadelphia, where she even received a scholarship offer. However, she decided to stay in New York and make her acting debut.
Fortunately, things turned out great for Chenoweth as she has never stopped working ever since, whether it's singing or acting in films, TV, and stage.
MAKING IT BIG
In 1999, she landed one of the most important roles of her early career: Sally Brown in the Broadway production of "You're a Good Man, Charlie Brown."
Her performance was so outstanding that she took home a Tony Award and was shot into stardom. Shortly after that, Chenoweth landed parts in "As the World Turns" and "Frasier."
In 2001, Kristin Chenoweth starred in a semi-biographical NBC sitcom titled "Kristin." While it was short-lived, it proved that she could take on important TV roles.
Fortunately, she was cast as Annabeth Schott in "The West Wing" in 2004 and stayed in the show for two years. Then, in 2007, she started working in "Pushing Daisies, a role that won her an Emmy Award.
In recent years, she has appeared in "Trial & Error," "A Christmas Love Story," and "The Disney Family Singalong." As per her music career, she has released seven successful studio albums so far.
[Chenoweth] doesn't want Christianity to be seen as a bad word anymore.
KRISTIN CHENOWETH'S FAITH
Coming back to her faith, she was raised as a practicing Christian and grew up in a Southern Baptist church but now identifies herself as a "nondenominational" Christian accepting of everyone.
Chenoweth once admitted that she never thought her religion was different until she moved to New York and realized that other people had different beliefs.
She also admitted that being in the entertainment industry as a Christian was "interesting," especially because she is an LGBTQ activist, and it doesn't always go together with her faith.
However, she keeps defending her stance by saying, "what would Jesus do?" Back in 2011, Chenoweth pointed out that she doesn't believe being gay is a sin. She added:
"I have a feeling if [Jesus] were on the earth today, He wouldn't be walking around saying, 'You're going to hell' and 'You're wrong.'"
Instead, Jesus would be accepting and loving, according to her. Chenoweth understands that not everybody believes the same as the Christianity she comes from is a "world of acceptance and love," not just tolerance.
She doesn't want Christianity to be seen as a negative word anymore. Kristin Chenoweth wants people to understand that a group of Christians want to be more understanding of everyone, including those who don't believe in God.