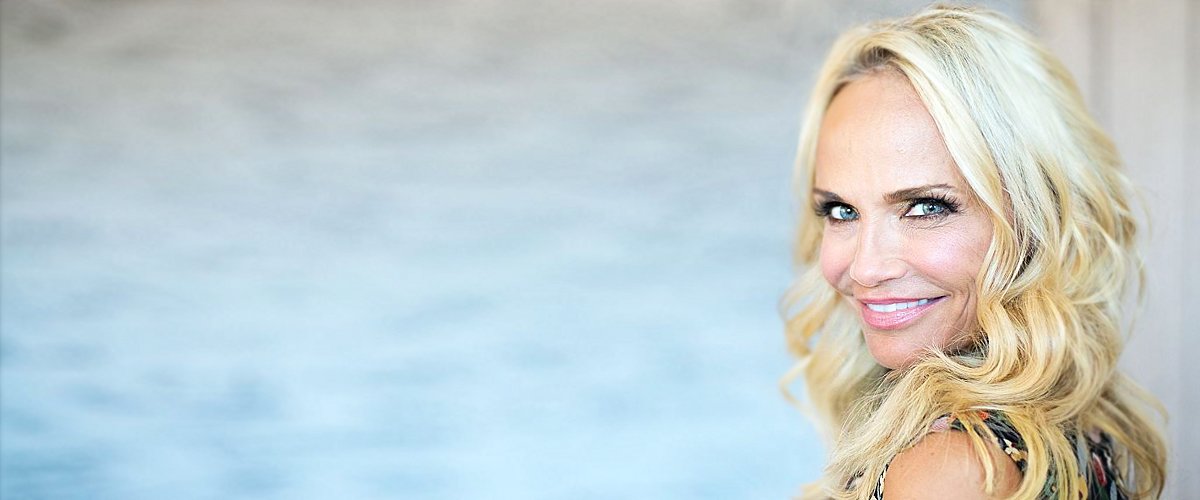 Getty Images
Kristin Chenoweth Just Needs Commitment from Boyfriend Josh Bryant — inside Their Love

"Holidate" actress Kristin Chenoweth is going strong with her boyfriend, country band guitarist, Josh Bryant, but is putting her career above all else.
Kristin Chenoweth is a multi-talented actress who showcased her skills both on stage and on screen. She appeared in the Broadway productions "You're a Good Man, Charlie Brown" and "Wicked," and the television shows "Pushing Daisies" and "The West Wing."
Although she dedicated much of her life to her career, Chenoweth also made time for romance and had a few partners, including her current boyfriend, Josh Bryant.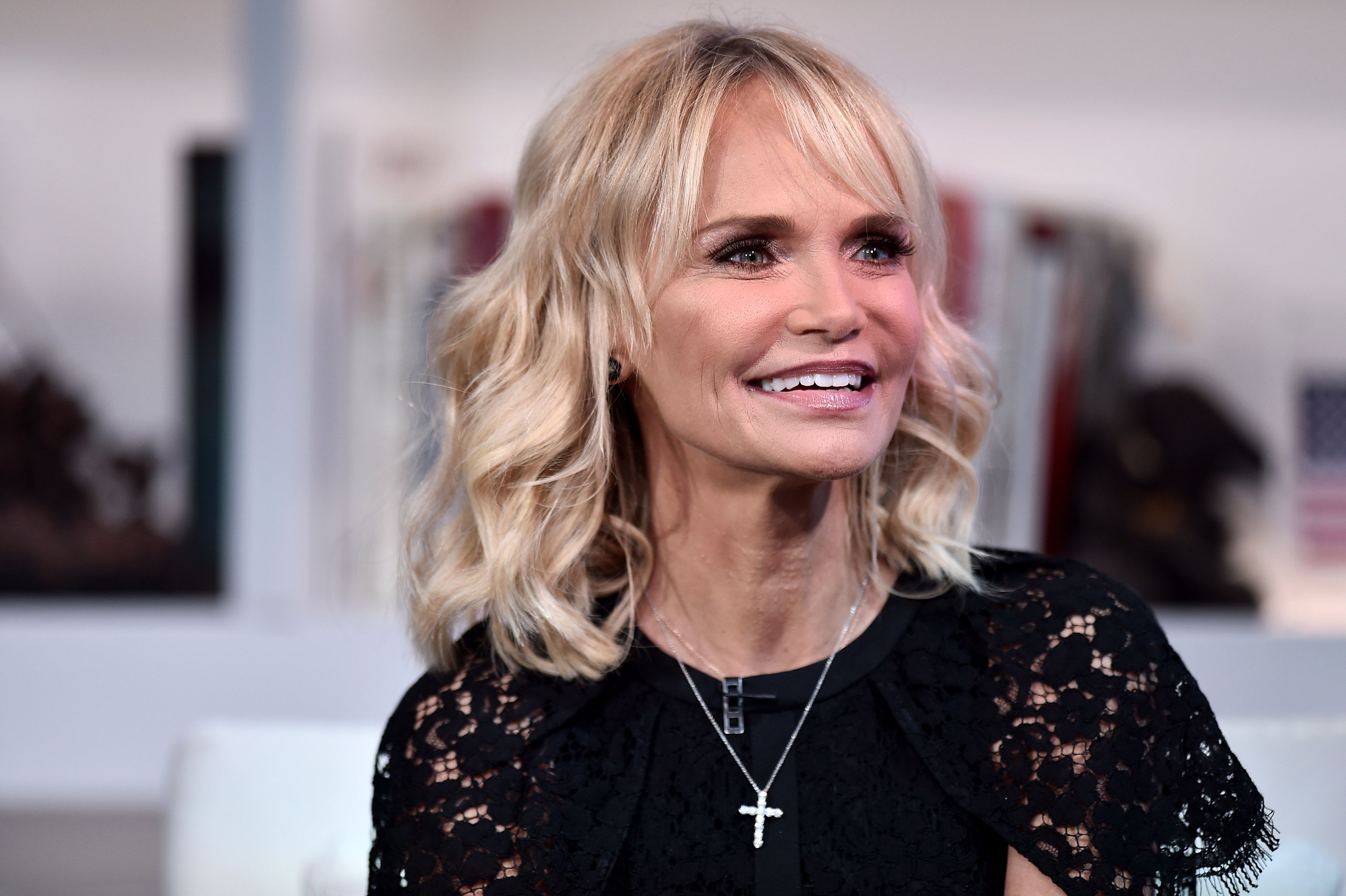 Kristin Chenoweth during "FOX & Friends" at FOX Studios on December 09, 2019 in New York City. | Source: Getty Images
FINDING LOVE
The Tony Award-winning actress was first linked to the talented musician in 2018. Speculation of their relationship began when Chenoweth was seen with the Backroad Anthem guitarist at Los Angeles International Airport, holding hands while walking.
The relationship became public soon after Bryant snapped a photo of the actress planting a kiss on his cheek. Since then, the two have never held back from being sweet online.
In a recent Instagram post, Bryant celebrated Chenoweth's birthday with a heartwarming photo, professing his unconditional love and commitment for the world to see.
The photos showed the couple's activities together, ranging from in-kitchen fun, church celebrations, happy hour, and pool-time fun. "I will continue to hold your hand as we do life's journey together. You're perfect in every way," shared the emotional Bryant.
MAKING THEIR RELATIONSHIP WORK
Despite each other's busy schedule, the couple has done wonders to make their relationship work well, defying the odds in times they had to be apart. Most recently, Bryant failed to attend Chenoweth's awarding ceremony due to a scheduling conflict.
There are times the 50-year old begged to ask the question of whether she has led herself down the right path, most especially concerning focusing on her career.
Nevertheless, both found consolation in sending each other their love from afar. As they made up for lost time, the pair enjoyed a handful of activities, including trips to the grocery, grabbing ingredients, and whipping up stuff in the kitchen. She shared:
"We would do our grocery store runs in the middle of the night, so as to be safe, and he would get all the ingredients and he makes a great chicken pasta parmesan."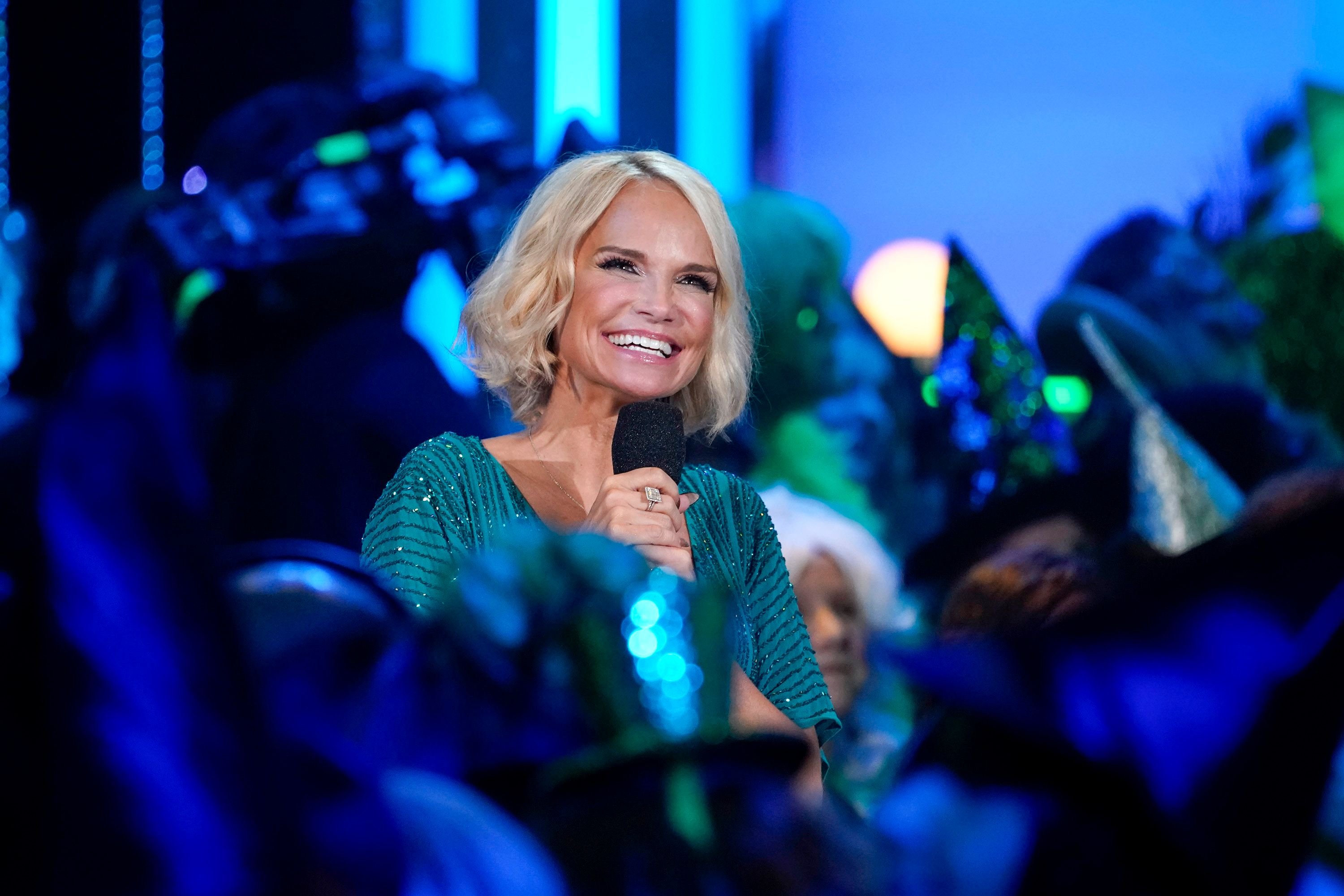 Kristin Chenoweorth celebrating "A Very Wicked Halloween: 15 Years on Broadway, Season 2018. | Source: Getty Images
STAYING COMMITTED
Just like any other couple, both Bryant and Chenoweth have faced their fair share of challenges. During the pandemic's complications, the couple dealt with several arguments that ended in tears.
The actress would sometimes even wonder if their lows would lead to her beau walking out the door forever. Nevertheless, both saw the greatness in their relationship's testament, with Bryant being there through it all.
"He just held my hand. I think I held his at different times, and we were there for each other. That's really what it's about," said a very relieved Chenoweth in an interview.
Although very much in love, Chenoweth has found herself in no rush of tying the knot, even raising questions on whether a ring is something she would need apart from commitment.
PUTTING HERSELF FIRST
Chenoweth admitted to the fact that it's always a mind-boggling question to face on why she hasn't settled down, had kids, and the like. A handful of people have recommended for the star to freezing her eggs, but she believes otherwise.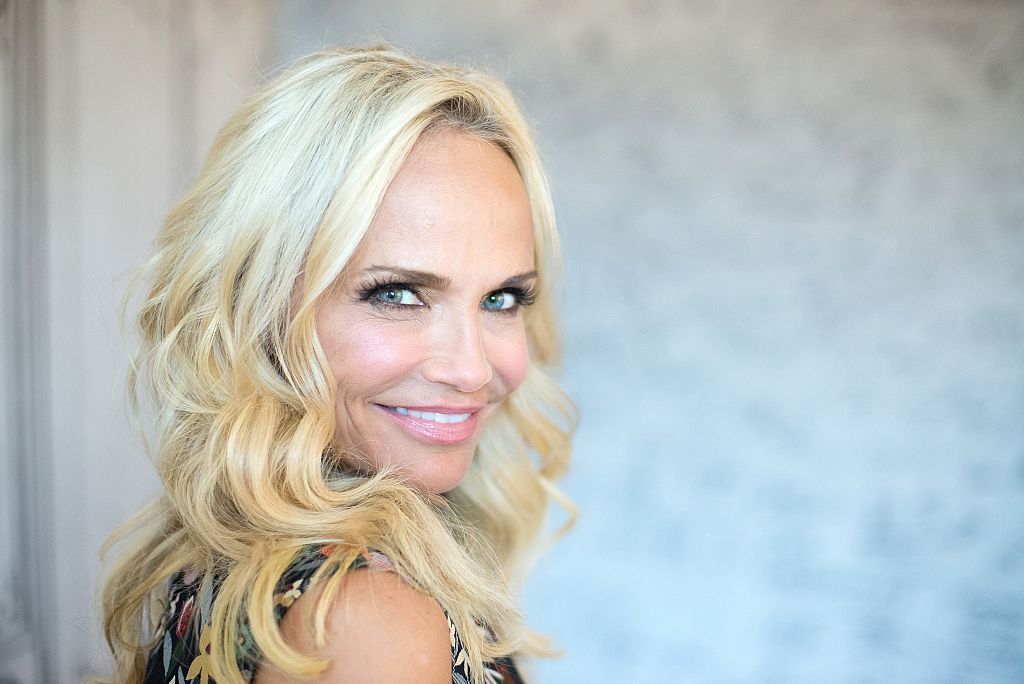 Kristin Chenoweth during the The Build Series to discuss her new album "The Art of Elegance" at AOL HQ on September 26, 2016 in New York City. | Source: Getty Images
According to Chenoweth, if becoming a parent dawns upon her in the future, adoption will be her choice' Having a biological child or not is out of the question because there are many ways to be a parent and love a person like her own.
However, there are times the 50-year old begged to ask the question of whether she has led herself down the right path, most especially concerning focusing on her career.
She finds relief in longtime actress and comedian Betty White's advice on living a balanced life and accepting that she is a "lifer," putting the things she loves to do first.
HER RECENT CAREER
Chenoweth's career boasts of a colorful resume, which includes several on stage and screen shows. Most recently, she appeared in the films "The Boy Next Door" and starred in the musical comedy, "On the Twentieth Century," which landed her a Tony nomination.
In 2016, she focused on her musical talents and released the album "The Art of Elegance" and appeared on NBC's "Hairspray Live!" Apart from her recent activities, Chenoweth is known for sharing her vocals in the hit television show "Glee."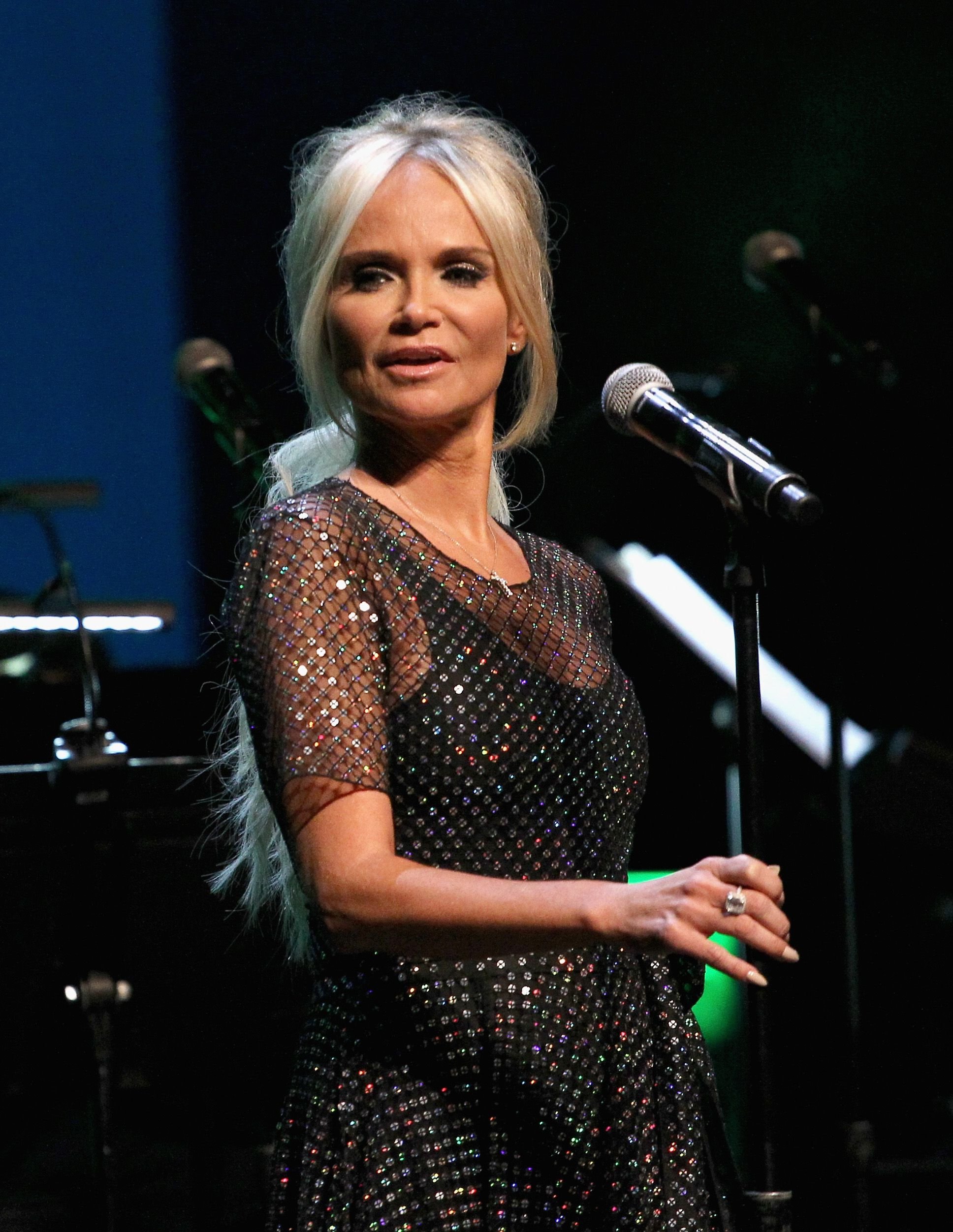 Kristin Chenoweth during the SAG-AFTRA Foundation's 3rd Annual Patron of the Artists Awards at the Wallis Annenberg Center for the Performing Arts on November 8, 2018 in Beverly Hills, California. | Source: Getty Images
A few months back, the actress paid an emotional tribute to her "Glee" co-star, Naya Rivera, who passed away in a drowning accident. In her Instagram story, Chenoweth teared while recalling her moments with the late star, whom she described as a "sweet, sweet child."
She also honored Rivera through a social media photo of the actress holding her four-year-old son, Josey Hollis Dorsey, who was with his mom shortly before she died.
Please fill in your e-mail so we can share with you our top stories!