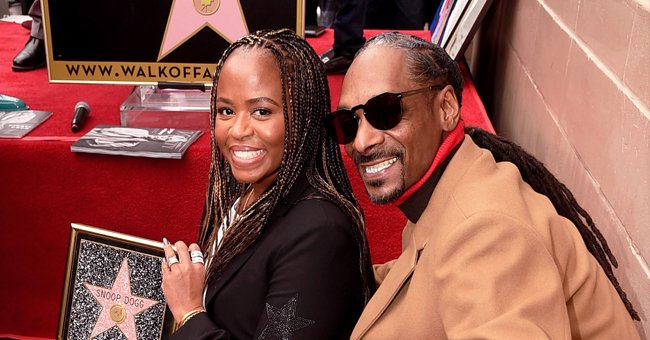 Gettyimages
Snoop Dogg's Wife Shante Broadus Spends Time with Kids and Grandkids in Sweet Family Photos

While spending time with the grandkids, Snoop Dogg's wife, Shante Broadus posted photos of herself in a pink sweater and snow boots.
With the snow coming in, boss lady Shante Broadus, Snoop Dogg's wife, decided to wear a pair of snow boots and pose for some cute photos in a pink sweater.
Broadus and Snoop, whose real name is Calvin Cordozar Broadus, Jr. have been married for around 23 years but have been together since 1988.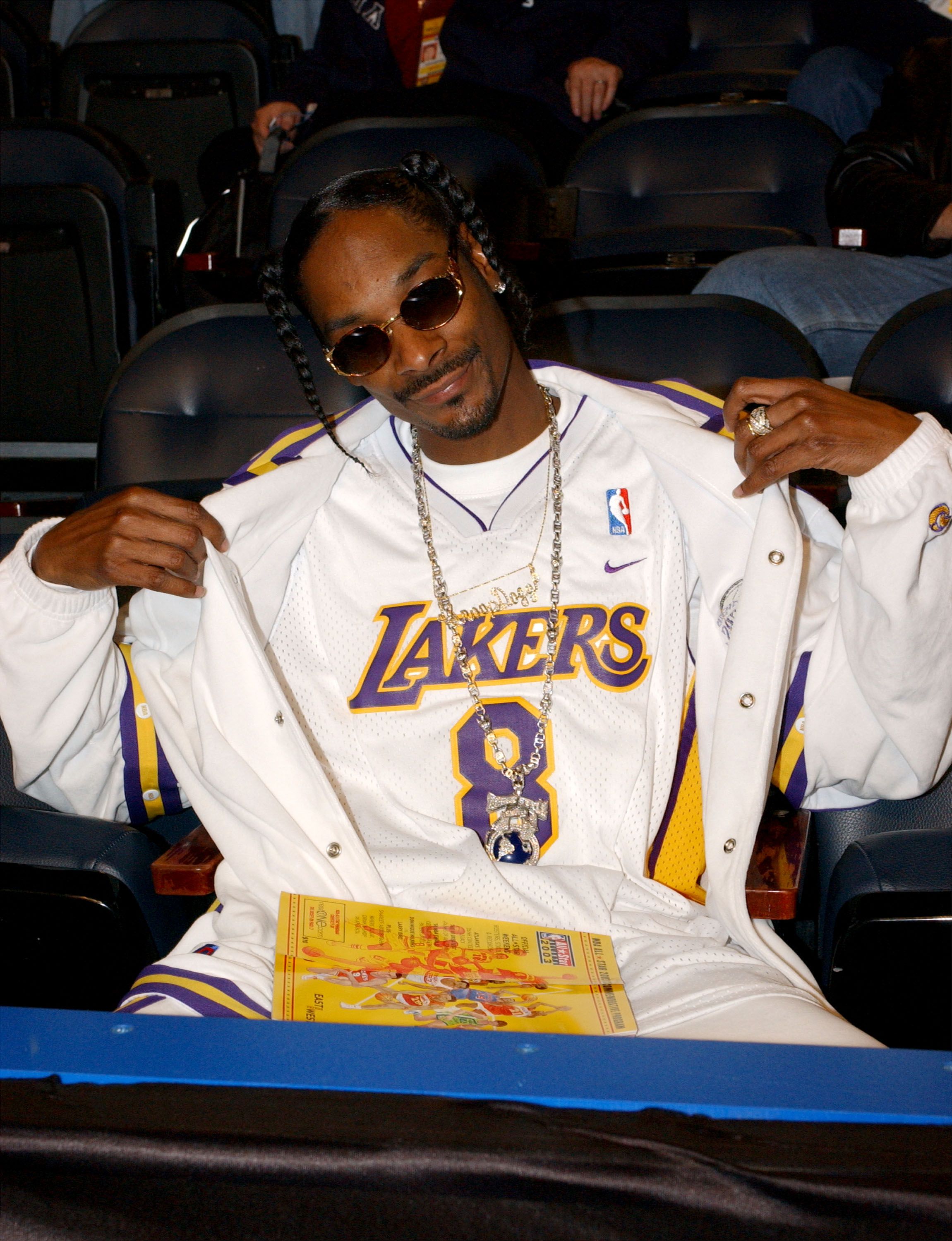 Snoop Dogg at the 2003 NBA All-Star game at the Phillips Arena on February 9, 2003 in Atlanta, Georgia. | Source: Getty Images
The couple has dealt with many infidelity scandals with one of Snoop's children, Julian Corrie, being mothered by Laurie Holmond in 1998. The most recent incident occurred in 2019 with YouTube personality, Celina Powell.
The couple actually filed for divorce in 2004 but cancelled it and renewed their vows 4 years later. Snoop spoke to Queen Latifa about their marriage struggles,
"I had no understanding of how I was hurting her and how I was betraying myself, until I [realized] I need to love this woman who loves me and had my kids."
However, the couple still seems loved up and going strong as Broadus has posted photos of Snoop as recently as October when she wished him for his birthday.
Broadus recently spent time with her kids and grandkids, enjoying the snow and posing for photos in a pair of black skinny jeans and a pink sweater, plus cute snow boots to match!
Snoop got his name on a star on the Hollywood Walk of Fame in 2018.
In 1993, Snoop launched into the public eye with popular rap and hip-hop songs and doing reality TV with Martha Stewert and other acting gigs. His family had their own reality show, "Snoop Dogg's Father Hood."
Snoop and Stewart have seen great success with their cooking show, "Martha & Snoop's Potluck Dinner Party" which gathered over 2.3 million views between 2 airings. Snoop explained his feelings after working with Martha
"I love Martha — like, I love her, like for real,"
The couple has had their ups and downs and their fair share of scandal but they seem to be happy and celebrating each other on social media this year.
The couple has been married since 1997, Snoop shared an adorable side by side of the couple from 25 years ago, of what looks like just before a school dance and a more recent picture of the two.
Shante has 3 children with her husband Snoop: Corde, Cordell and Cori. The children are all grown up now and their two sons, Corde and Cordell, are parents themselves.
Snoop got his name on a star on the Hollywood Walk of Fame in 2018; he had his wife by his side as he accepted the achievement.
Please fill in your e-mail so we can share with you our top stories!