Meet Snoop Dogg's Beloved Pet Dog Lilsnoop
Snoop Dogg is a big animal lover and has taken to Instagram to show off his adorable beige and white pooch "Lil Snoop."
Man's best friend comes in all different sizes, and for Snoop Dogg, its an adorable brown and white dog named Lil Snoop. 
The rapper recently shared the cute picture on Instagram, showing the loving relationship he has with his furry friend. 
Snoop, known for being an animal lover and even got involved in a case after watching a video of a dog abandoned just before Christmas. 
In the video released by the RSPCA, the puppy named Snoop is seen being dumped out of a car, causing the rapper to offer to adopt him. He said,
"There is always room for another dog in Casa de Snoop. If he really needed a home then he has one with us."
Luckily dog Snoop managed to find a forever home after the story went viral, and a man named Laurence came across the case. 
Before he could be rehomed, Rachel Butler, who works for the RSPCA, shared that an investigation would be held to attempt to discover the identity of the man who abandoned the dog.
After the two met at the Gonsal Farm Animal Centre in Shropshire, they clicked.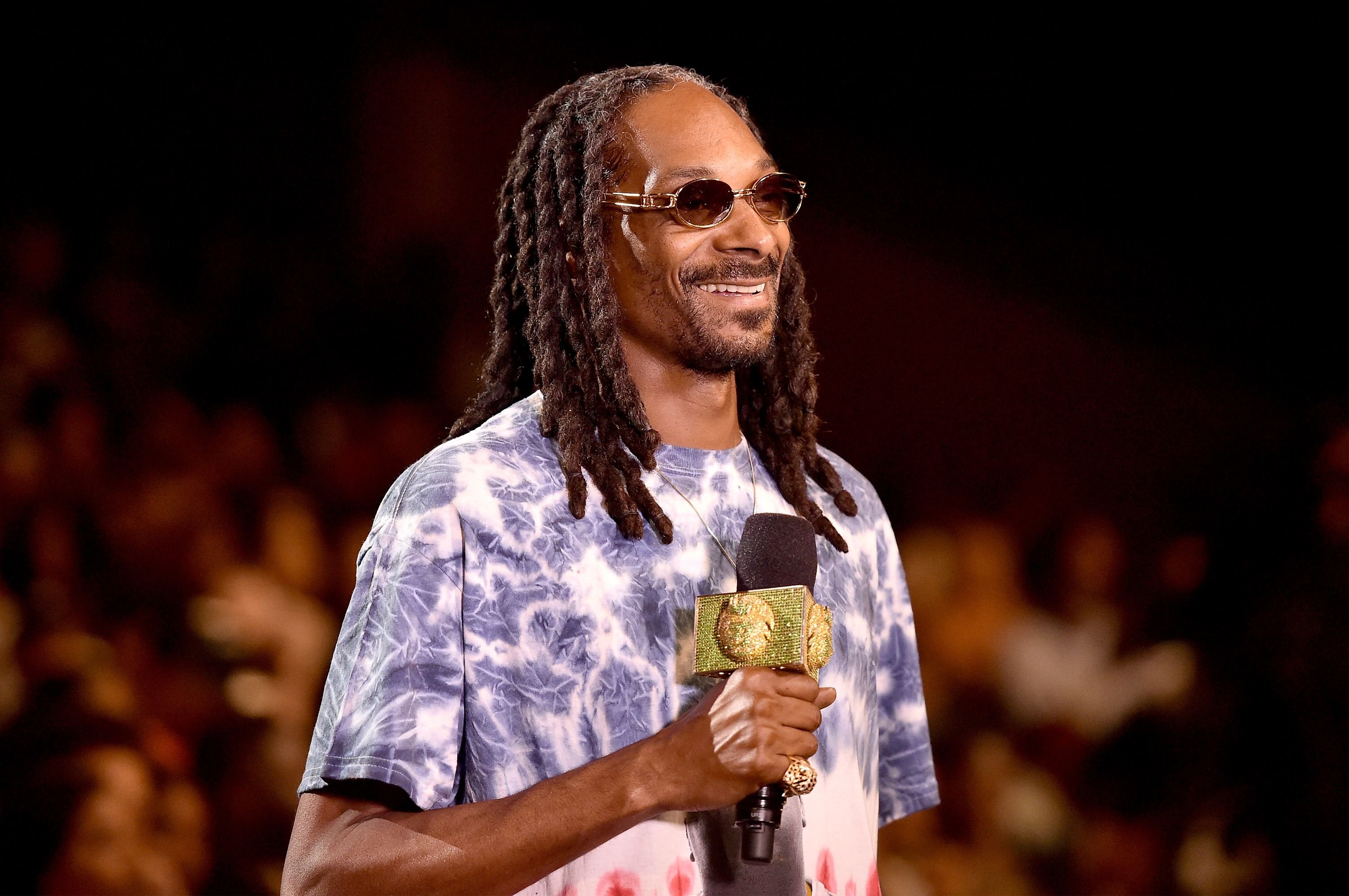 Before finding Snoop, Laurence had a dog that was the same breed that had died, so he had decided to get a similar dog and called them a "loving breed."
After the two met at the Gonsal Farm Animal Centre in Shropshire, they clicked, and Laurence decided to take him home. He said,
"I thought that he seemed like the perfect dog for me and that I could offer him the home he deserved."
It is not the first time Snoop Dogg has been involved in the animal world; in 2016, he released a series called "Planet Snoop" that narrated animals. 
The entertaining videos had the musician commenting on various scenarios, including a fight between a squirrel and a snake. 
In addition to animals, the rapper is, of course, still active in the music world. In a recent episode of "Young Money Radio," Snoop Dogg asked Lil Wayne if he would participate in a Verzuz battle. 
During a Verzuz battle, two musicians compete on Instagram Live to decide who has the better catalog. Snoop shared that he had wanted to see Lil Wayne back in the rapping game.