Instagram/jlo
Jennifer Lopez Shares Heartwarming Photo of Twins Emme & Max Sitting on Her Lap
Jennifer Lopez has built a reputation as a fierce singer all through her career. However, she has always had a soft spot for her children, Max and Emme. Recently, the celebrity shared lovely pictures of her kids.
Over the weekend, actress and singer Jennifer Lopez shared a snap of herself with her children, Max and Emme, on social media. In the photo, the three shared a snuggle as they enjoyed a quiet day together.
Lopez's picture showed her in perhaps her most homely state. The celebrity dressed in a bathrobe and without any makeup, and she still looked beautiful.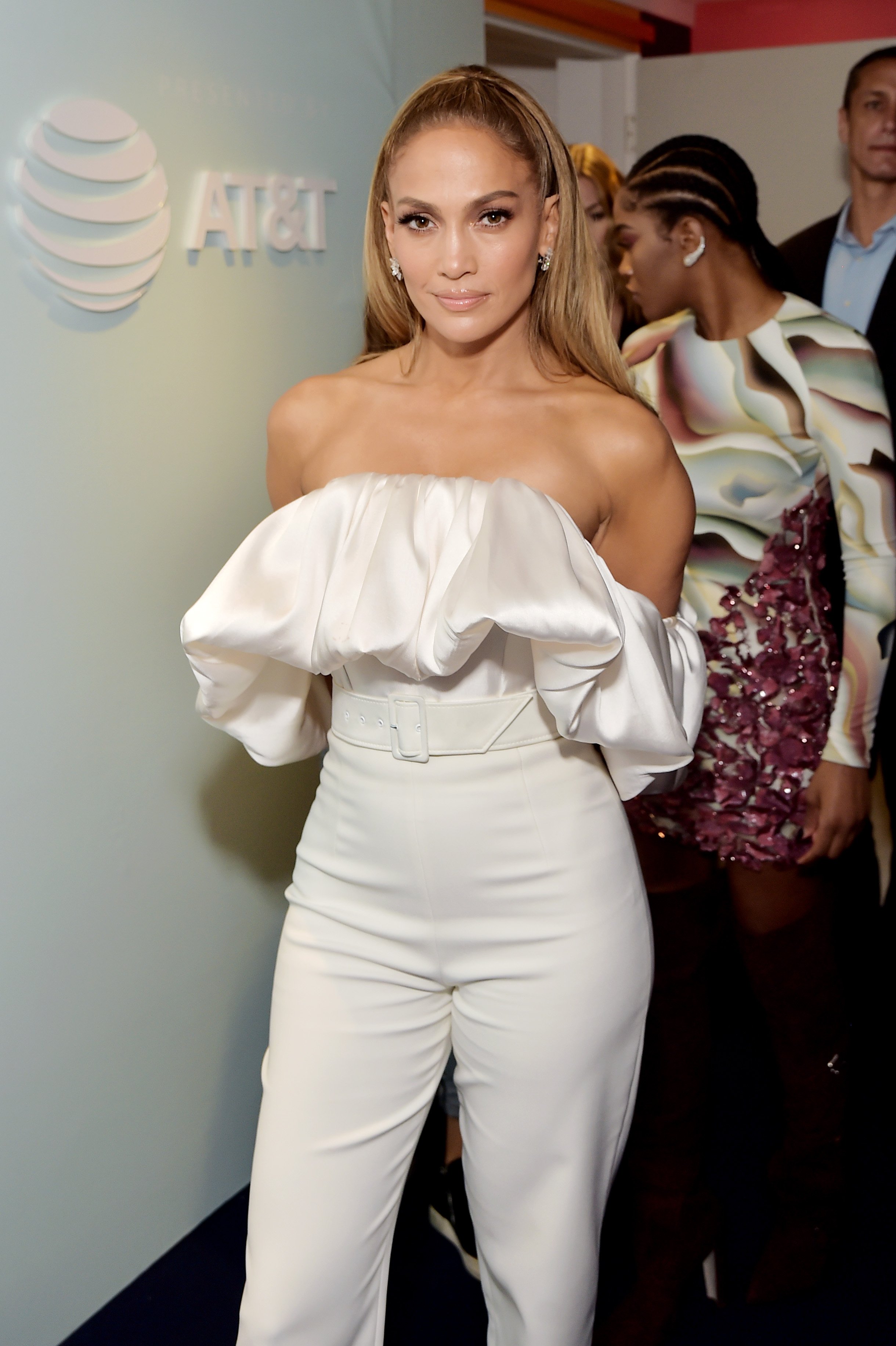 Jennifer Lopez during the Toronto International Film Festival on September 08, 2019 | Photo: Getty Images
Max and Emme were also dressed down, suggesting that everyone had just gotten up from bed. Despite being much bigger, Max found a way to snuggle on his mother's leg.
Emme, on the other hand, cuddled up beside Lopez and snuggled her tightly as the three smiled at the camera. Commenting, Lopez said in her caption:
"I love that they still want to sit on mama's lap! Happy Saturday #Coconuts."
Lopez has always made a habit of sharing pictures of herself with her kids. Amid the pandemic, she has had to spend a lot of time at home with them.
With a significant shortage of activities, Lopez took it upon herself to show off her two children. As the world gears up for the Christmas holiday, it seemed as good a time as any to do so once more.
Lopez added that Max and Emme's demands made her reevaluate her parenting style.
Like just about everyone, Lopez has had a pretty interesting year. While she might not have done so much in terms of her career, she has made some progress in her personal life.
Perhaps most important to her are the kids. Speaking to news sources recently, the singer explained that her kids had given her a list of demands going forward.
Lopez pointed out that the kids had highlighted several things that they liked about their lives. They also listed parts that they were not okay with.
Lopez added that Max and Emme's demands made her reevaluate her parenting style. For her, it was an eye-opener and a realization that her children needed her in more ways than she understood.
The singer is also moving forward concerning her relationship with former baseball star Alex Rodriguez. Both got engaged last year and were set to tie the knot this year.
Sadly, the novel coronavirus pandemic put a hold on things. The lovebirds have postponed their wedding twice as they hope to find the perfect date.
However, Lopez has confirmed that they are not rushing to walk down the aisle. She explained that she and Rodriguez are good, and having a big wedding is not much of a priority.
Please fill in your e-mail so we can share with you our top stories!