Natalia Bryant & Look-Alike Mom Vanessa Flash White Smiles Posing in Stunning Balloon Carriage
An apple never falls far from the tree as popular star Natalia Bryant and her mother, Vanessa Bryant proved with their striking resemblance that captivated fans while they posed in a balloon carriage.
On November 6, late basketball player Kobe Bryant's daughter, Natalia Bryant, took to Instagram to share an adorable photo of herself and her look-alike mother in a blue and white balloon-decorated carriage. 
The photo revealed the lovely duo seated, with Natalia in a Cinderella-themed top on a pair of ripped blue jeans and Vanessa rocking a sky blue cardigan and jeans.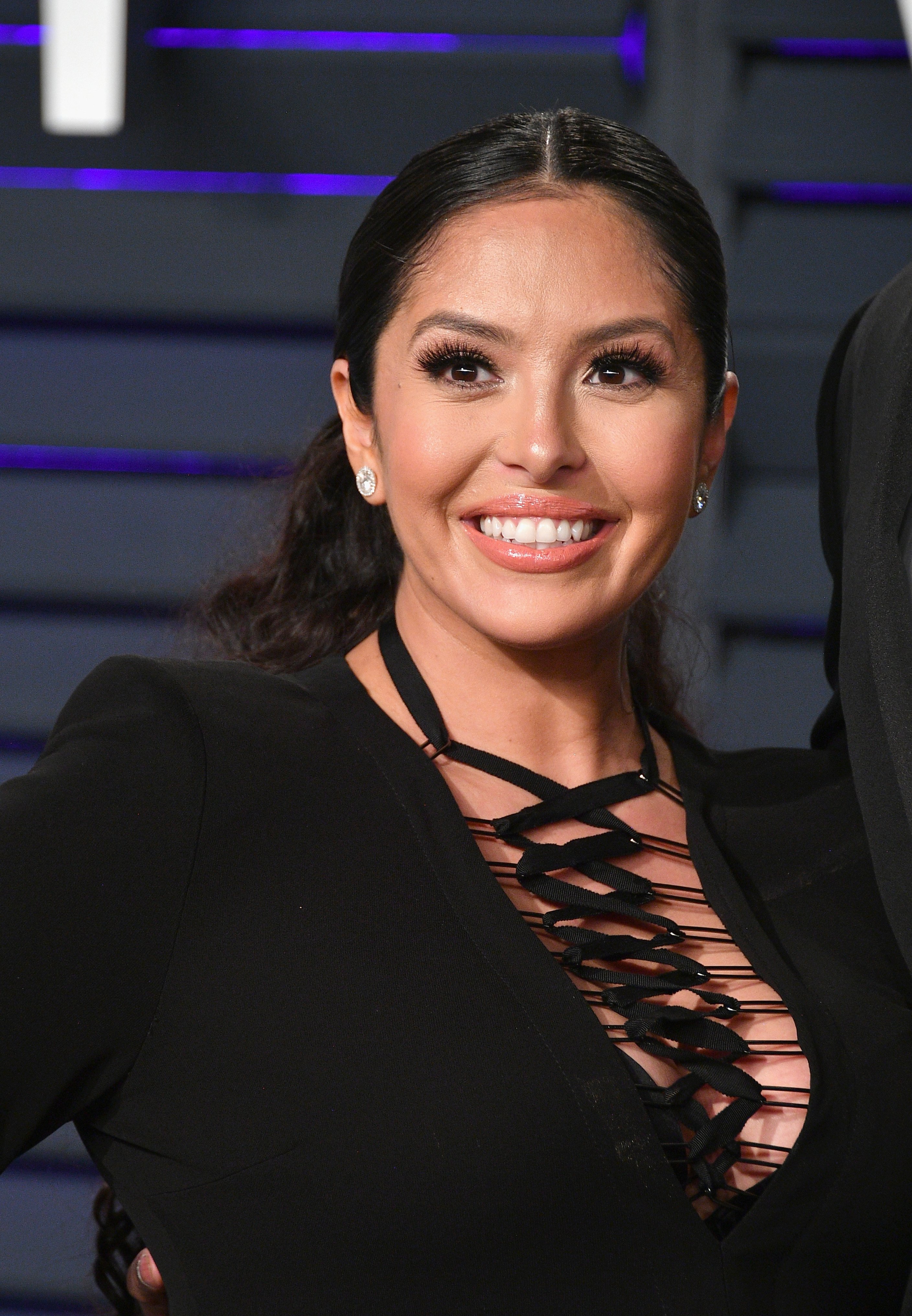 The sweet pair's casual style was topped up with pairs of comfy white sneakers and ravishing smiles as they held each other in a warm embrace.
With the background filled with pasture and the creative work of art, fans were fascinated by the moment as the post drew over 308k likes. The tall beauty who seemed to be enjoying her fantasyland wrote in the caption:
"Bibbidi Bobbidi Boo?"
The epic balloon carriage was a prop from Natalia's sister, four-year-old Bianka Bryant's birthday party, which was a scene out of Disney's "Cinderella."
The celebrant, who is the spitting image of her late father, Kobe Bryant, graced the event in a beautiful blue dress just like the Disney Icon, Cinderella. 
Their mom, Vanessa, also took to Instagram to share the lovely video after she revealed the tattoos she got...
The outfit was picked with the help of Natalia and Vanessa, who also sent out invites to prominent figures such as Ciara and Lala Anthony amongst others.
This is not all the special activities as Natalia had formerly posted a short Insta clip of a dance session with her mom and her friend, Sabrina Ionescu, on October 17.
The short clip, which involved a dance routine, showed the young lady in a black gown and her mother in a ruffled skirt. She wrote in the caption that the video made her mother laugh and added:
"It's the ruffle skirt for me."
The hilarious recording, which took place in the confines of their sitting room, attracted over three million likes as followers seemed to enjoy the Bryant clan's time together.
Choreographies seemed to be a fun activity for the family as little Bianka dropped in and showed off some dance moves in her elder sister's TikTok dance routine to StayStolidRocky's popular track "Party Girl."
Surprised about her little sister Bianka's actions, the 17-year-old beauty, together with her friend, Ionescu, could not help but burst into laughter as Bianka danced confidently.
Their mom, Vanessa, also took to Instagram to share the lovely video after she revealed the tattoos she got in honor of her late husband, Kobe Bryant, and daughter, Gianna Bryant.
The legend's wife further explained in her caption on one of the tattoo videos that she wanted her late husband's sweet message transferred to her, and that was why she got the tattoo in February.
Regardless of the Bryant clan's saddening loss, they seem to be doing well and holding on stronger as the days pass by.