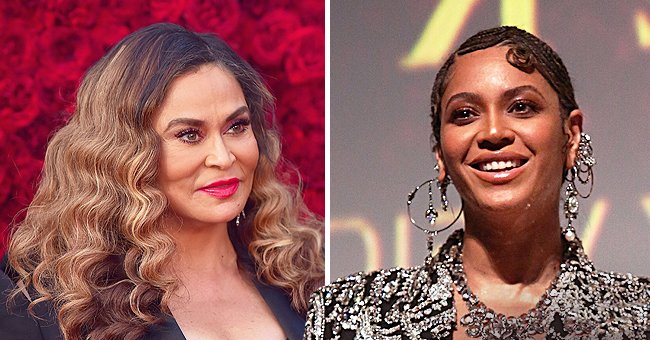 Getty Images
Beyoncé's Mom Tina Lawson Flaunts Her Fit Body Wearing a Crop Top & Ivy Park Leggings (Video)
Beyoncé's mom Tina Lawson recently took to social media to show off her fit body in a video that captured her in a crop top and Ivy Park leggings that flattered her figure.
Beyoncé's mother, Tina Lawson, started a buzz on the internet recently after she shared a stunning photo in which she flaunted her flat belly as she posed on a beach.
She was dressed in a long-sleeved crop top that had a matching pair of Ivy Park leggings. As the footage begins, Tina mock-dances towards the camera while singing simultaneously.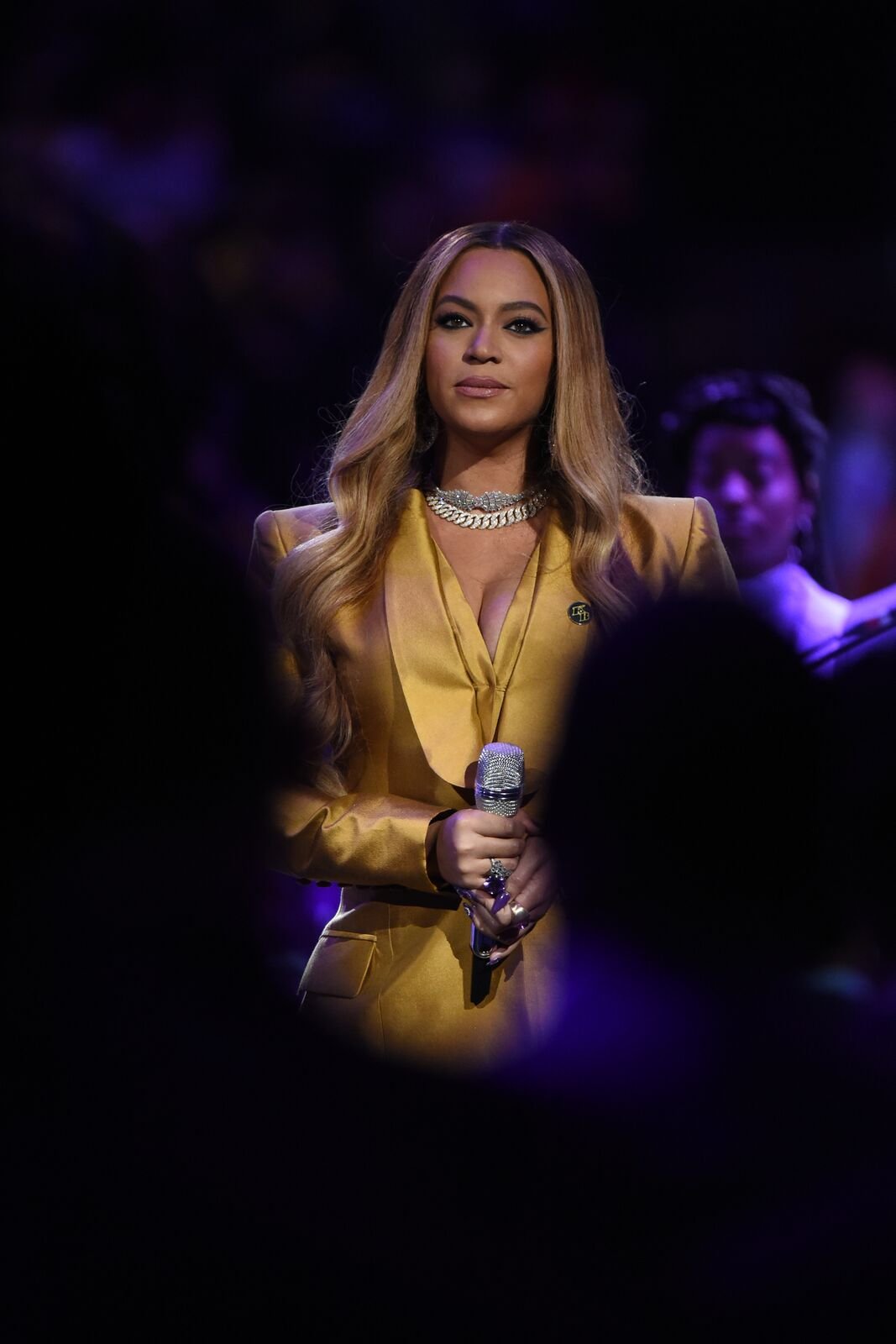 Beyoncé at the Kobe Bryant Memorial Service on February 24, 2020. | Photo: Getty Images
As the clip continues, she takes several steps backward and comes forward in a more elegant repeat of her mock-dance– this time, she ended it in a flattering pose.
In her caption, she revealed that the cameraman was her husband, Richard Lawson. Tina advised her fans to get themselves a man who would entertain their "obsessions."
She further added that making videos of herself on the beach is one of her obsessions and that Richard was "about sick" of her at the time. In the comments section, her fans had a field day with the endearing footage.
They all had different things to say about it– most of them positive. One fan gushed about her "snatched" waist while another praised her for always showing support for her daughter's projects.
She alleged that it was purely an accident and that they never planned such a thing.
Indeed, Tina's outfit is a piece from her daughter Beyoncé's clothing line, Ivy Park. Since its creation, Tina and her husband have turned up on social media several times wearing pieces from the line.
Earlier this year, Tina, who recently revealed her maiden name to be Beyoncé, shared an Instagram post which featured a shot of her and her husband twinning in her daughter, Beyonce's clothing collection.
In her caption, she alleged that it was purely an accident and that they never planned such a thing. At the time, the collection they wore was one of the latest updates on the Ivy Park line.
Beyoncé launched the new update in true Queen Bee fashion by sending celebrities close to her brightly painted wardrobe-sized boxes of the new outfits for friends and family to wear.
Some celebrities who got the boxes include Missy Elliot, Yara Shahidi, Ellen DeGeneres, and Reese Witherspoon. With the line getting so much recognition from stars like that, it sold out pretty fast.
Beyoncé initially launched the Ivy Park range in 2016. At the time of its introduction, it gained rapid popularity among the rich and has always resonated ever since.
Please fill in your e-mail so we can share with you our top stories!