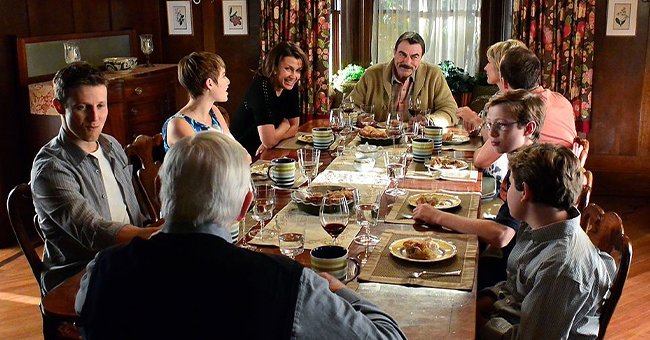 Getty Images
'Blue Bloods' Season 11 Premiere Recap — Danny Invites a Guest to the Reagan Family Dinner

Season 11 of "Blue Bloods" premiered on Friday, December 4, and the first episode brought with it an unexpected guest at the iconic Reagan family dinner table.
The much-anticipated wait for season 11 of "Blue Bloods" finally came to an end on Friday, December 4, and the debut episode brought with it a lot of intense and surprising moments that left fans glued to their screen.
The season premiere opened with the show tackling the issue of police brutality. It showed NYPD commissioner Frank Reagan and city council speaker Regina Thomas, played by Whoopi Goldberg, in a heated discussion.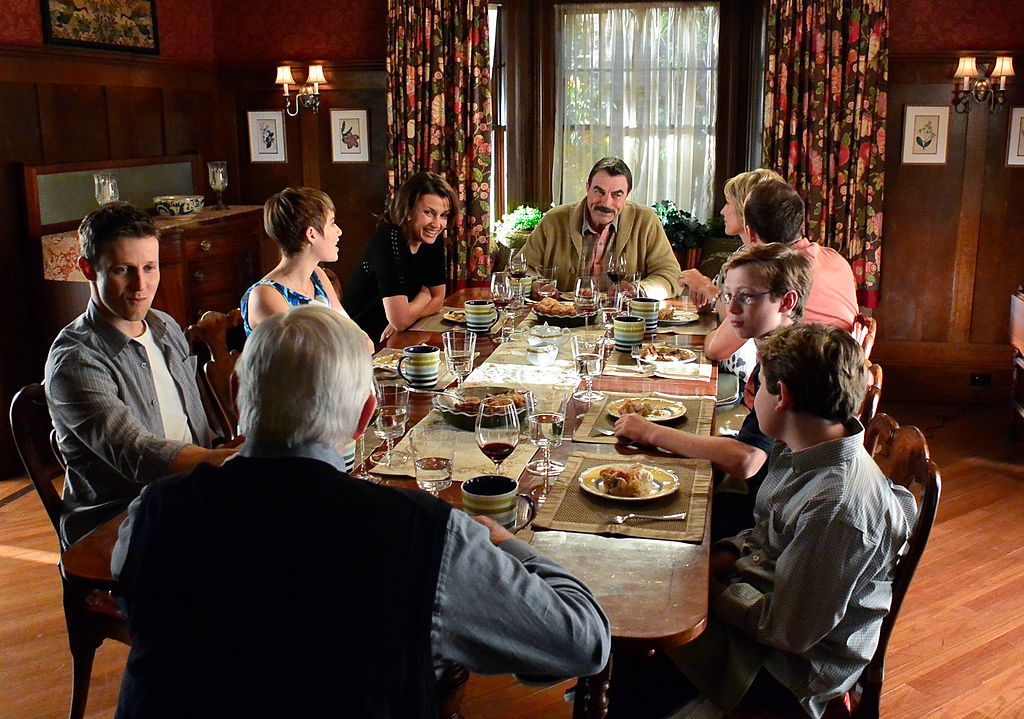 The cast of "Blue Bloods" at family dinner on September 18, 2013 | Photo: Getty Images
Each party advised the other to de-escalate. Thomas urged Frank to tell his officers to stand down while he retaliated back, letting her know that their job is to stand up and be alert.
Nevertheless, a special guest is found at the Regan family dinner table later that week.
Unfortunately, the tension between the duo didn't subside throughout the first episode, which resulted in Frank feeling conflicted about how to serve the people and protect the interests of officers.
This led to him crafting a resignation letter that he intends to send to the mayor. Another major highlight of the premiere episode saw the Reagan family dinner table welcome another guest.
It happened that Danny Reagan (Donnie Wahlberg) and detective Maria Baez (Marisa Ramirez) got trapped in the cellar of a serial killer while looking for answers about a dead woman.
While in the cellar, the duo began talking and Baez recalled how no one was there for her when she got promoted to detective. She also accused Danny of taking for granted the sweet family bond he has, especially with Erin.
Baez and Danny were eventually rescued by Jaimie Reagan (Will Estes) and newcomer Joe Hill (Will Hochman). After the mission is completed, Hill got invited to family dinner, but he declined.
Nevertheless, a special guest is found at the Regan family dinner table later that week when Danny invites Baez. Eddie Reagan (Vanessa Ray) also finds a breakthrough with her father.
After helping a grief-stricken woman find her father's body after he passed away from COVID-19, Eddie felt nudged to attend her father's release hearing, touched by seeing the woman weeping at her father's grave.
During an interview about the season debut, which was titled "Triumph Over Trauma," executive producer Kevin Wade spoke about the show's decision to portray a post-COVID time, saying:
"Listen, it was a conscious decision and not an easy one. On the other hand, on a purely practical level, I don't want to watch masked actors, particularly."
Season 11 of "Blue Bloods" brought two new casts in the person of Goldberg and Sami Gayle, but the new additions caused a division amongst fans.
While some welcomed the idea of new faces to the police drama, others believed that the star-studded addition was too much of a diversion from the original cast.
Please fill in your e-mail so we can share with you our top stories!