Fans Fawn over Gabrielle Union's Baby Kaavia Talking & Playing with Her Mom in Matching Dresses
Gabrielle Union recently shared new posts of herself twinning and playing with her daughter Kaavia and fans could not get over how adorable the toddler looked.
Gabrielle Union's two-year-old daughter Kaavia James is undoubtedly a social media sensation. Once again, fans have proven they just cannot get enough of the toddler's adorable antics.
Taking to Instagram recently, Union shared a heartwarming clip of herself and Kaavia sitting on the grass in an open space while playing with toys.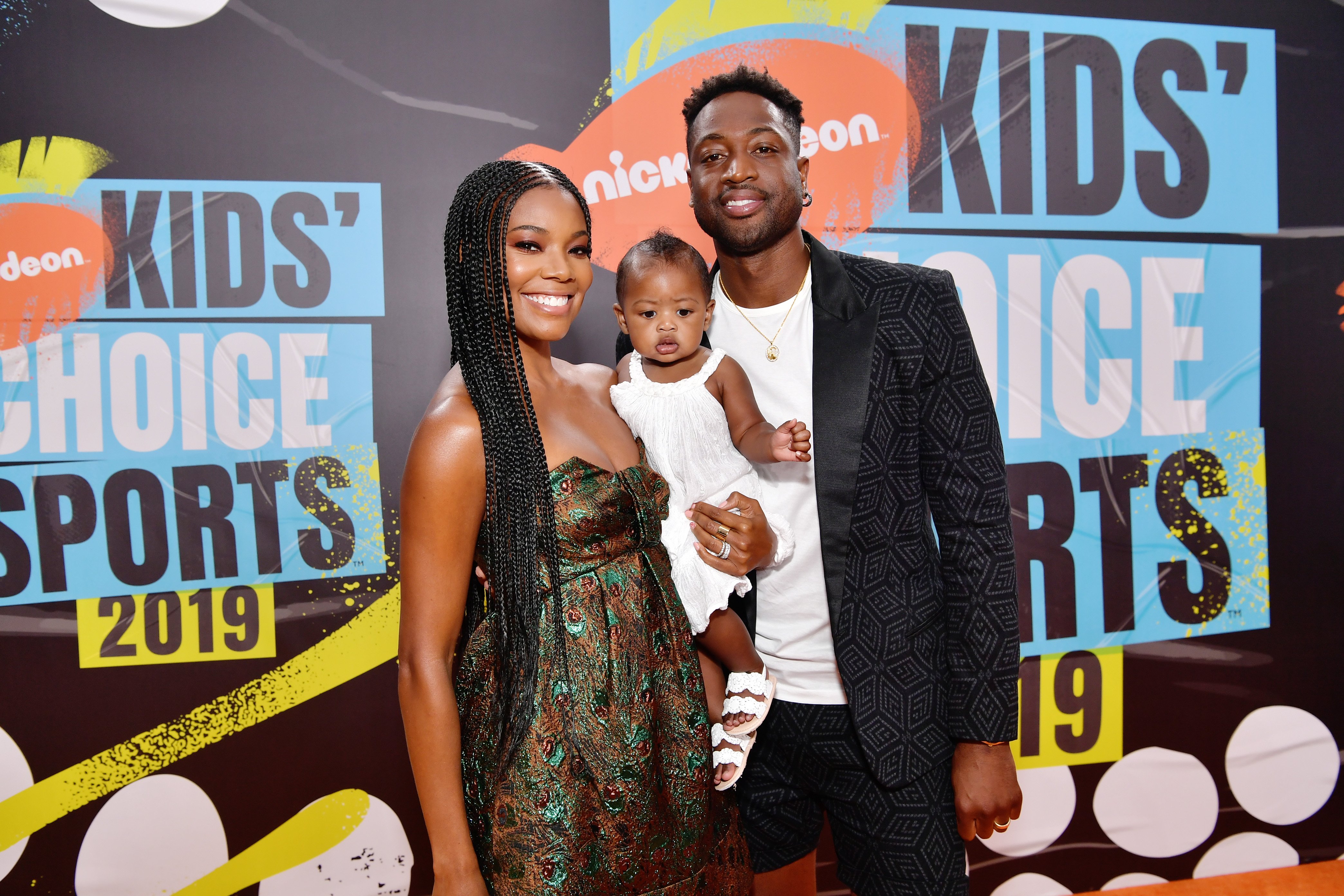 The video saw the adorable mother-daughter duo wearing matching maxi striped rainbow dresses while rocking their hair in cute buns.
In the clip, Union marketed some toys from the famous toy company Kiwico. According to her, the play-things had kept Kaavia intrigued and entertained for a while.
In another post shared on Kaavia's personal Instagram page, the toddler and her mom were once again seen playing with the toys as Union briefly explained to fans how they could make purchases from Kiwico.
While they played with the toys, Union asked Kaavia to identify some items to which the toddler adorably responded. In some instances, she simply repeated some of her mom's words.
Another post on Kaavia's page featured three photos of the toddler posing in her colorful maxi striped dress while sporting some hilarious facial expressions.
One of the toddler's most popular pictures is when she was captured in her pajamas.

As expected, the posts were met with several reactions from fans who took to the comments section to gush over her adorable antics.
One user described Kaavia's little voice as precious, while another said the toddler was cute. Several other followers also admired Union's matching dress with her daughter. One wrote:
"It's the matching dresses for me."

Another fan shared similar thoughts about the dress and pointed out that the mother-daughter duo looked amazing while describing Kaavia as cute and smart.
Union shares Kaavia with her husband, NBA star Dwyane Wade, whom she married in 2014. The athlete is also a father to three other children.
Though Kaavia is the youngest in her household, the little girl has a large social media following due to her relatable facial expressions which have been featured in several internet memes.
One of the toddler's most popular pictures is when she was captured in her pajamas while sitting on a white couch, intently watching TV.
Shortly after Union shared the image, it soon became a fan favorite, with many describing the photo as their quarantine mood.
For many, fame does not come easy, but for Kaavia, all she has to do is be herself, and fans can't help but swoon over her cute antics.