Check Out Savannah Guthrie's New Spring-Inspired Hairstyle Decorated with Flowers
"Today" show host Savannah Guthrie proudly showed off her new spring-inspired hairstyle, which was beautifully decorated with flowers in a recent Instagram post.
Spring season might be long gone, but "Today" host Savannah Guthrie is still feeling it and her new stunning hairstyle is a reflection of that. In the early hours of today, the news anchor debuted a spring-inspired hairdo in a two-slide Instagram post.
Guthrie backed the camera in the first snapshot and gave her followers a look at her wavy blonde hair with dark highlights, which was creatively woven and elegantly decorated with flowers.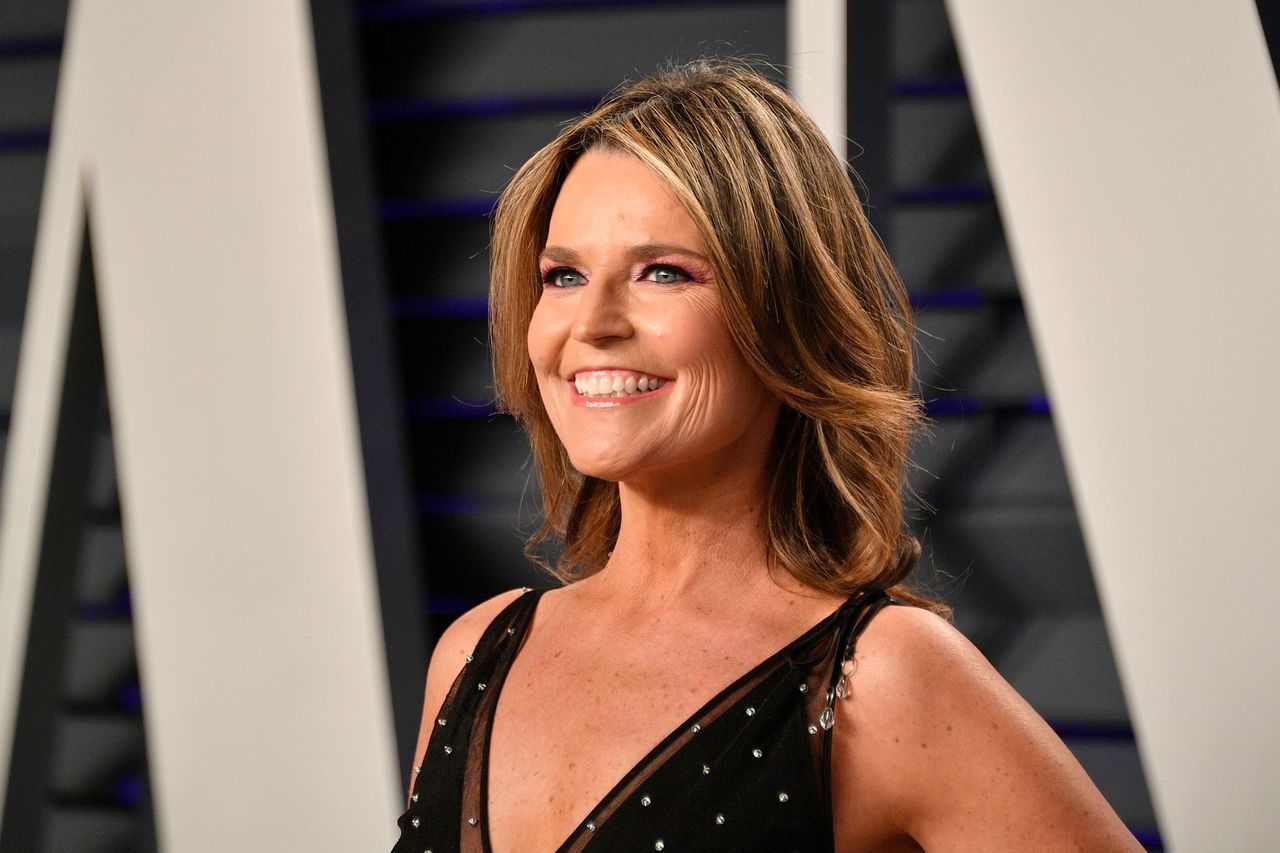 Guthrie showed her beautiful face adorned with bright pink lipstick in the next slide while displaying her unique set of earrings. She also gave a glimpse of her attire of the day and the accompanying caption read: 
"Spring has sprung in my hair - and wearing earrings MADE by my talented sister!!!"
The post garnered thousands of likes and several heartwarming comments from fans who praised the journalist's striking beauty. Guthrie's hair has made headlines a couple of times this year due to the ongoing COVID-19 pandemic.
In June, a social medial troll called out [Guthrie] for looking untidy.
In April, the "NBC Nightly News" host took matters in her hand when she chose to dye her hair at home with the help of celebrity hair colorist Rita Hazan via FaceTime. 
Instead of following in the steps of her colleagues Jenna Bush Hager and Carson Daly, who transformed their hair during the morning show, Guthrie opted for just showing fans the behind-the-scenes.
She uploaded photos of her hair divided into sections with chemicals lined on the table alongside an image of her son Charley by her side and the final look of her colored roots. 
In the accompanying caption, she joked about how the 3-year-old helped her by holding on to her arms. While Guthrie's decision to take care of her hair in the absence of her glam squad was well-appreciated by fans, some didn't agree.
In June, a social medial troll called out the "Today" show anchor for looking untidy. The viewer attacked Guthrie on Twitter, writing that her natural hair looked unkempt and was distracting.
The news anchor, however, didn't take the remark lightly and graciously clapped back at the fan, explaining in a sacarstic way that the pandemic has got everyone doing their own hair.
We are all doing our own hair and makeup during the pandemic. And yes it shows! https://t.co/w6QVY0Zhyt

— Savannah Guthrie (@SavannahGuthrie) June 23, 2020
Nevertheless, many of her fans came to her defense. Guthrie is not the only celebrity that has undergone a major hair transformation in 2020. "Modern Family" star Sarah Hyland debuted a red hair while Mark Consuelos rocked a lower haircut.