Duchess Kate Shows Her Tiny Waist as She Recycles Chic Blue Catherine Walker Coat in Edinburgh
Kate Middleton has never passed on the opportunity to thrill her fans and audiences with her lovely sense of fashion. Currently, on tour, she is grabbing headlines again for her impeccable style.
Prince William and Kate Middleton, the Duke and Duchess of Cambridge, are currently on a Royal Train Tour that will take them across the United Kingdom. The couple made their first stop at Edinburgh.
Kensington Palace, their official residence, shared a video of their arrival as they came down from the train platform on their Instagram account. The couple looked as adorable as always!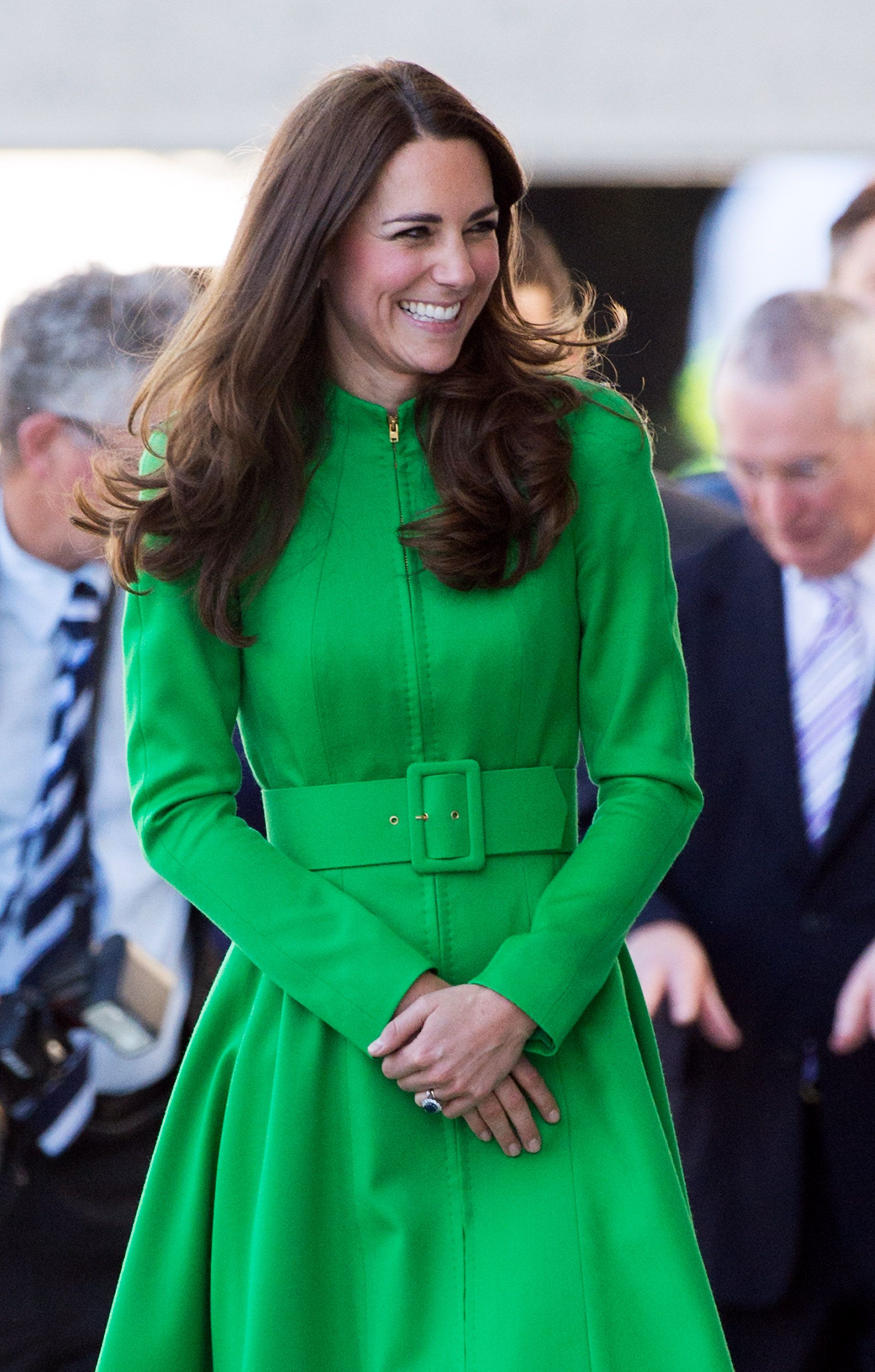 While Prince William looked calm and every bit the gentleman, Duchess Kate did what she always does and hogged the headlines with her fashion sense. The Duchess stepped out in a lovely blue jacket.
She paired her look with a pair of matching black gloves and boots. As Kensington Palace explained, the couple had met with several healthcare workers who had been active in the fight against the novel coronavirus. 
The Instagram post added: "The Duke and Duchess met paramedics and staff of the Scottish Ambulance Service - as representatives of the NHS - to thank them for their incredible efforts throughout the pandemic."
The post added that the Duke and Duchess had become patrons of NHS Charities Together, a humanitarian organization with backing from the National Health Service.
They are expected to be doing more work with the charity in the future. For now, however, they are focusing on their goodwill mission to the entire United Kingdom.
Sources also explained that the Duchess has been putting on blue more than ever in 2020.
While the good work of the Duke and Duchess is exemplary, sources have also examined the latter's dress. Per reports, this is not the first time that the Duchess will don the lovely blue coat.
Duchess Kate wore the coat, designed by Catherine Walker, back in 2018. At the time, she had been on an official trip to visit the Princess Ingrid Alexandra Sculpture Park in Norway.
Sources also explained that the Duchess has been putting on blue more than ever in 2020. The gesture appears to be a show of solidarity to healthcare workers on the frontlines.
Re-wearing a Catherine Walker coat is not much of a surprise. The Duchess has shown a propensity to repeat some of her favorite outfits.
Whether it is an Alexander McQueen jacket or a polka-dot dress, Duchess Kate has never been shy of repeating clothes that look the best on her.
Further investigations revealed that the Duchess' fashion choice was a stylish nod to Scotland. The country's flag involves a white cross traversing a light blue background – the same color as her coat.
The duchess also appeared to have been making the same gesture when she last wore the coat in Norway since the country also has a predominant light-blue color on its flag.