Ludacris Gives a Peek of Daughter Decorating a Huge & Beautiful Christmas Tree in Their Home
Ludacris recently shared an Instagram story of his daughter, Cadence, adding more Christmas decors to their tall tree while in pajamas.
Everyone is preparing for Christmas and trying to keep the holiday spirit up by placing decorations around their homes to lighten the mood, including talented musician Ludacris.
The father-of-three undoubtedly wants his kids to feel the season's warmth and joy, beginning by placing a giant, decorated Christmas tree in the middle of their family home.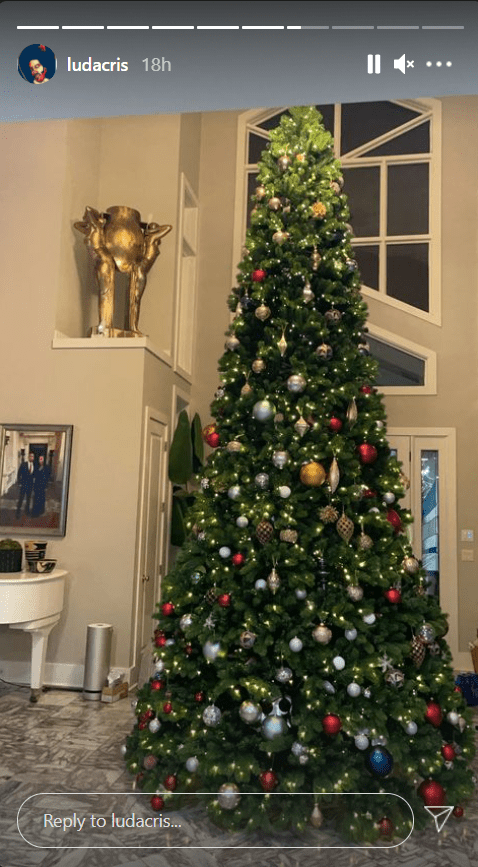 DECORATING THE TREE
In his recent Instagram story, the rapper captured his daughter, Cadence, setting up the tree and placing colorful ornaments while dressed in light blue pajamas. 
Around the little girl were boxes where the decors were stored and later emptied. Although Ludacris' daughter could only reach so far, Christmas balls in the colors red, blue, and brown were already hung until the top.
Gold glitter-covered ornaments were also present in the tree, which certainly became eye-catching due to its size, especially compared to Cadence. The "Act a Fool" artist shares his little Christmas helper with his wife, Eudoxie Mbouguiengue.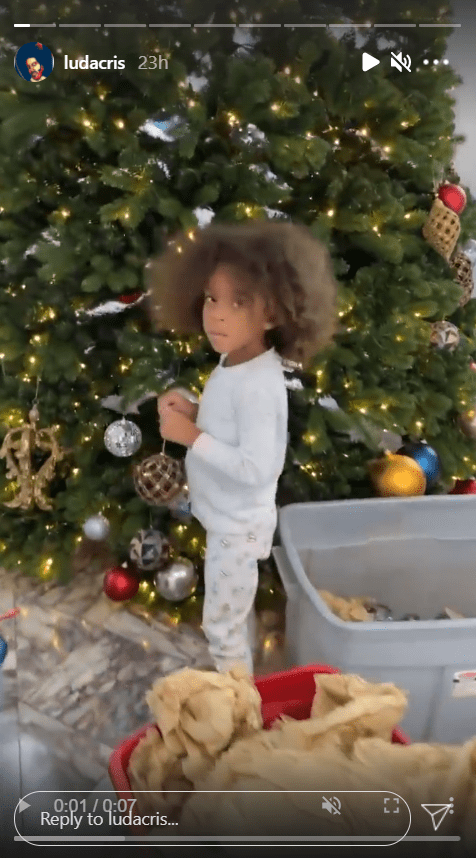 LEAVING A LEGACY
Despite having a successful career, Ludacris tries to be the best father he can to his girls, including his other daughters from previous relationships, Karma and Cai. His love for them goes as far as creating a series inspired by them.
According to Ludacris, gift baskets, book bags, and turkeys were among the things families in Georgia would receive.
"I've had a lot of accomplishments in my life," he said. "But everything that I've experienced seems to have led up to this point where I can leave a legacy for my daughters."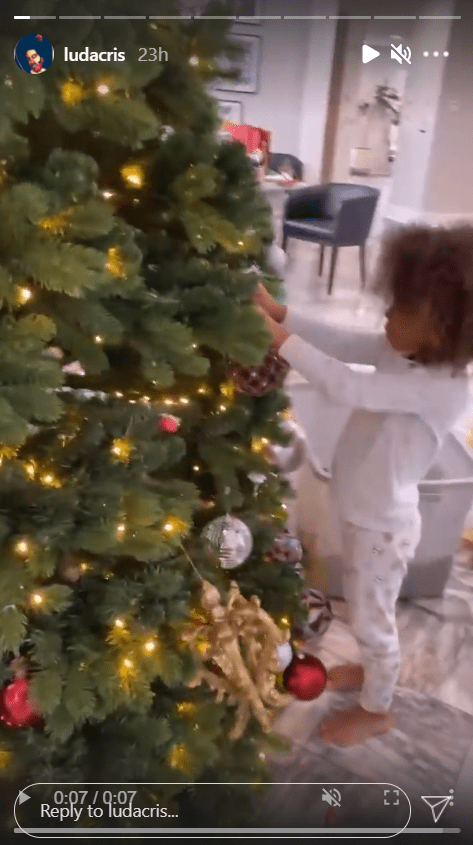 FIGHTING FOR HIS CHILD
The rapper also previously fought a hard battle to win custody of his youngest daughter, Cai, against her mother, Tamika Fuller. Recently, Ludacris was granted full custody of their one-year-old. According to the artist:
"[...] I am gratified that the judge found me to be the most fit and proper parent to have primary physical custody of our beautiful daughter."
During the court battle, Fuller claimed that Ludacris was first against her pregnancy and demanded an increase in child support. The "Get Back" singer rebutted her claims and said they damaged his name.
RAISING GOOD WOMEN
While under his wing, Ludacris makes sure his girls are being raised to be down to earth and generous. Recently, he shared photos of Cadence and Cai helping out in the distribution of relief packages.
Dressed in Ludacris Foundation aprons, they carried vegetables to be packed and given to those in need in the community. According to Ludacris, gift baskets, book bags, and turkeys were among the things families in Georgia would receive.
The "Fast and Furious" star also has another initiative, KidNation, which helps children receive education through a fun and creative medium online.
The artist may be proud of his young girls for starting to help out at a young age, but they are undoubtedly just as proud of him for having a big heart.