Catherine Zeta-Jones Hurts Foot While Decorating Christmas Tree & Living Room for the Holidays
Welsh actress Catherine Zeta-Jones, best known for "Chicago," revealed on social media that she hurt her foot while decorating her home for the Christmas holidays.
On December 6, Zeta-Jones shared a short video on Instagram, showing her foot covered by a plastic bag filled with what appeared to be cold water and ice.
The actress explained that, while putting up her Christmas decorations, an iron rod sculpture she doesn't even like landed on her foot, and "it hurts."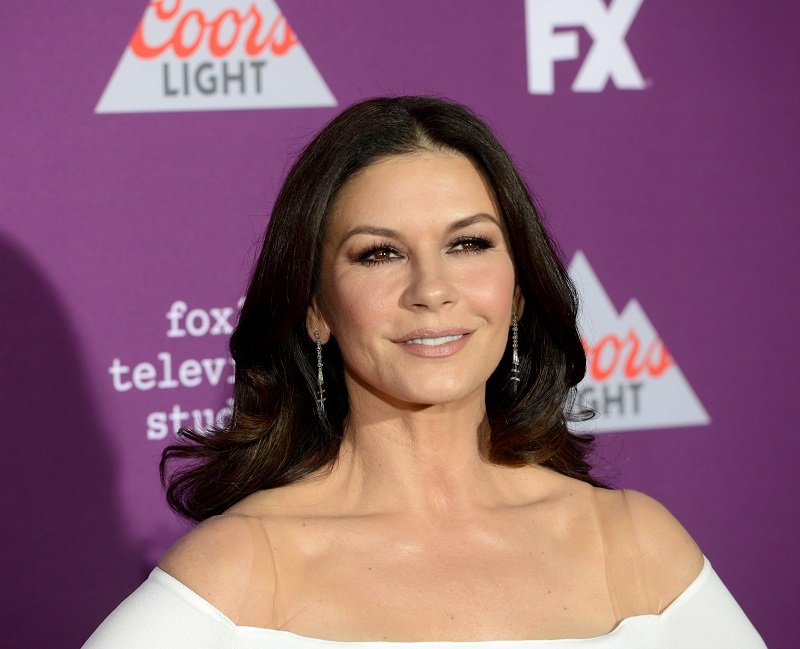 CATHERINE ZETA-JONES' INJURY
One day later, Zeta-Jones uploaded another short video of her decorated living room and Christmas tree, which had several lights and heart-shaped ornaments on it.
In the clip, she thanked her followers for their good wishes about her foot and asked them, "was it worth it?" Her living room looks gorgeous (keep scrolling to see it), so it probably was.
Zeta-Jones and her husband, 76-year-old actor Michael Douglas, made headlines in November this year after celebrating their 20th wedding anniversary.
To mark the milestone, Douglas shared an IGTV post that included an audio recording of how they first met. He said he was left mesmerized by Zeta-Jones' performance in "The Mask of Zorro."
[Zeta-Jones] is 51 years old, but she's still got it.
ZETA-JONES AND DOUGLAS' ROMANCE
A month later, he went to the Deauville Film Festival in France, where "Zorro's" cast would be present. Douglas asked his assistant to find out if Zeta-Jones would like to have a drink with him. 
She accepted, and after the drink, she invited Douglas to have dinner with the film company. Later, they dated again, and that's when he told her his famous line, "I'm going to be the father of your children."
Things didn't go as planned, and Douglas even thought he'd "completely blown it." However, they stayed in touch, got engaged in 1999, and tied the knot in November 2000.
At the moment, the couple lives in a $4.5-million mansion in Westchester County, New York, bought in 2019 and where Zeta-Jones' foot accident probably took place.
In September 2020, the actress attracted a lot of attention after showing off her dancing skills while grooving to Madness' song "Our House" in an Instagram video.
Zeta-Jones put on a patterned maxi dress and a giant fedora hat for the post, which received over 8,000 likes. She is 51 years old, but she's still got it.