'Orange Is the New Black' Star Danielle Brooks Poses in Photo Wearing Face Mask & Black Outfit
American actress and singer Danielle Brooks was seen wearing a face mask and a completely black outfit as she gave cool poses beside her baby stroller in recent pictures on her Instagram feed. 
Danielle Brooks is sure proud to be a mother. The actress and singer has never failed to show the world just how much she loves her baby daughter, Freeya, with several photos of the tot on social media.
In the most recent post on her Instagram feed, the 31-year-old was clad in a face mask and a casual all-black ensemble as she posed happily with her little girl tucked in a baby stroller.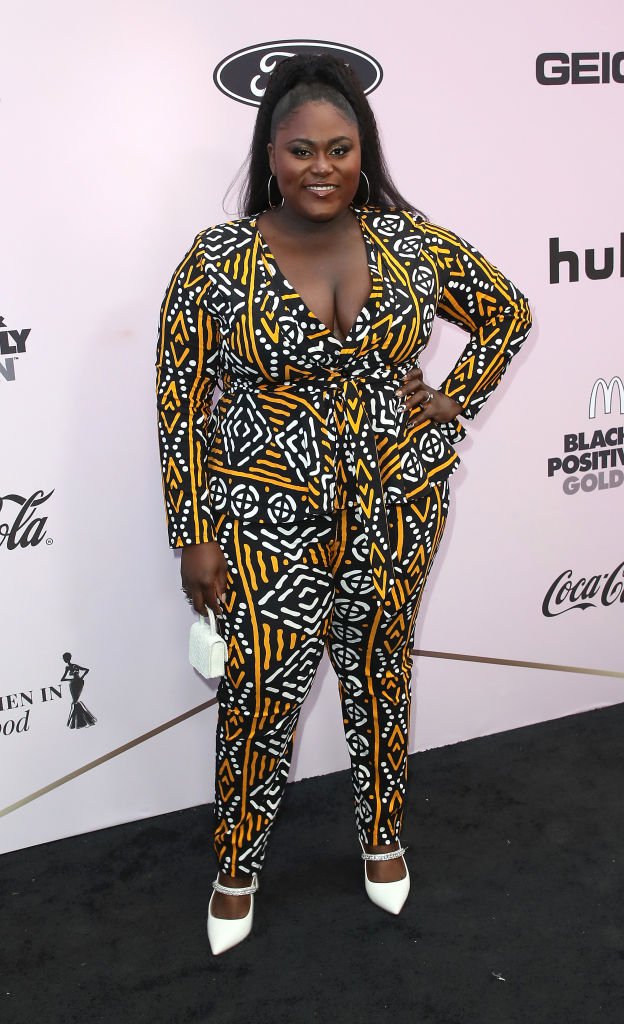 She had on a black sweatshirt and matching pants, coupled with a blue pair of shin-high boots. She balanced two backpacks around her shoulders, an animated red one at her front and a grey one behind. 
There was also a black thin-strapped bag that dangled just below her right knee. The star also hung a black jacket around a black baby stroller in which her daughter comfortably sat. She captioned the post:
"The Life of the Rich and Famous...womp womp ?. I be out in these streets just like Errbody else." 
Seeing these new pictures, it is easy to remember when the star gave birth to her daughter in November last year through an emergency Cesarean section after planning to have her through natural birth. 
In a recent interview, Brooks opened up about the whole affair. She revealed that her delivery actually started smooth, up until her doctors decided that she needed to have the c-section. 
She is to play the character of Leota Adebayo, but details about the nature of her role are yet to be disclosed. 
This was because Freeya had meconium in her system. So the next thing the actress knew, she was surrounded by ten doctors who soon put on an oxygen mask for her and hooked her to an IV. 
She added that she soon started praying and singing gospel songs. She then informed her medical team that she wanted to be kept in the loop of things as it would help her nerves during the whole procedure. 
However, with her fiancé Dennis Gelin and her doula by her side, Brooks eventually had a safe, healthy, and uncomplicated delivery. Now one year later, the bundle of joy is doing better than ever. 
Besides being a devoted hands-on mother, the star has also made a name for herself in the Hollywood industry. She is most especially known for her role in the Netflix series "Orange Is The New Black."
Moreover, she is set to feature opposite John Cena in the HBO Max series "Peacemaker," which is a spinoff of the "Suicide Squad" movie. 
She is to play the character of Leota Adebayo, but details about the nature of her role are yet to be disclosed. Brooks has also voiced over for several Disney Channel characters over the years.
In 2015, she made her Broadway debut with "The Color Purple," of which she received wide acclaim. With such a fast-growing list of accomplishments, one can only wonder what else the star has in store.