Meet Richard Thomas' Beautiful Wife Georgiana, Who Plays a Big Part in the Actor's Life
The actor is happily married to his second wife for almost 30 years, managing to balance between raising 7 children and having a successful acting career.
Richard Thomas, 69, is a renowned actor with a long history in Hollywood. He started out as a child actor, was a youth actor, an adult lead actor and now, after almost 62 years of being in the entertainment world, he is still in force as a supporting actor.
None of this would have been the case if the actor did not have the support of the one who has been his wife for the last three decades of his life, Georgiana Bischoff. He was previously married before falling in love with Bischoff and marrying her.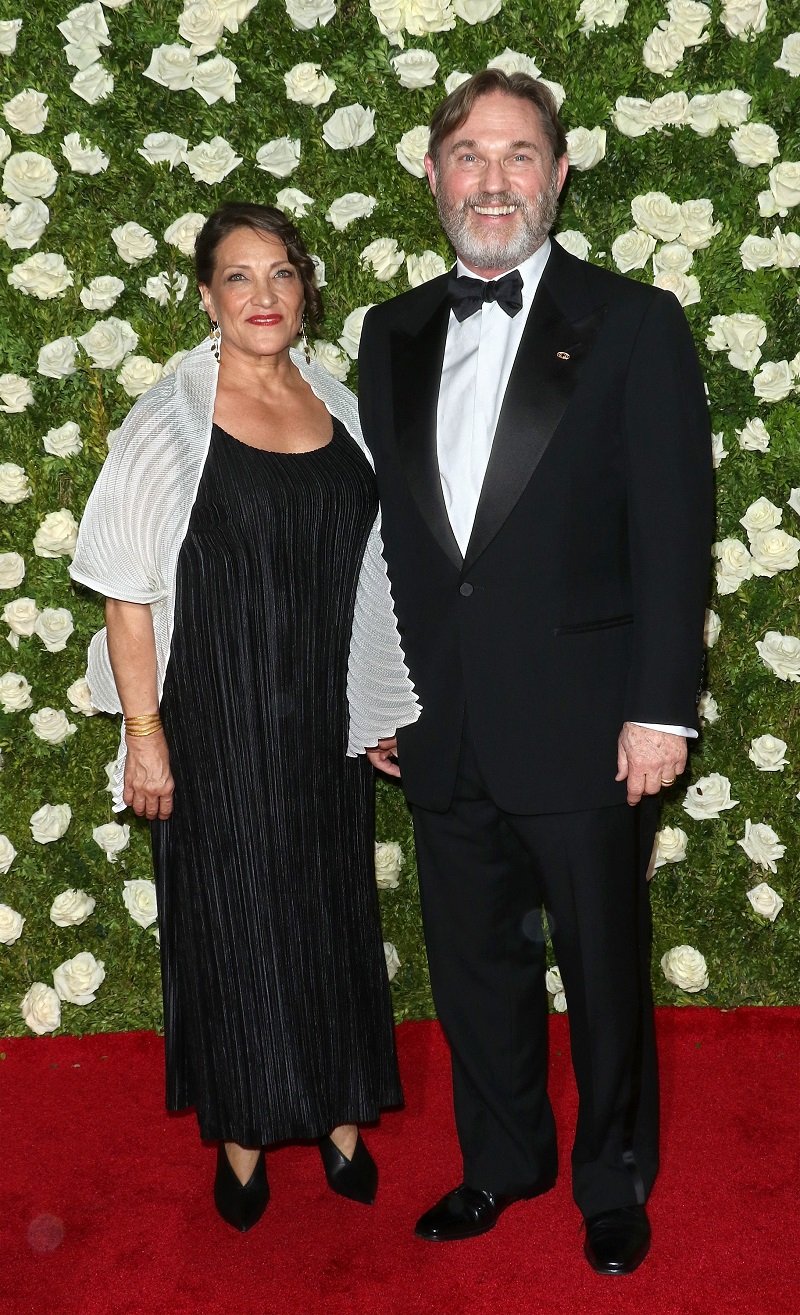 The couple began dating, before long they got engaged and married in November 1994. Considering they both went through a divorce before getting engaged, it's a bit surprising that they have lasted so long together.
The actor said: "I'm married to the most honest, straight-forward person, so you always know where you stand. There's a lot of trust between us and we have a lot of fun together."
"There's a lot of trust between us and we have a lot of fun together," Richard Thomas gushes about his wife Georgiana. https://t.co/qzrj0zRyau

— Closer Weekly (@closerweekly) December 9, 2020
WHO IS HIS WIFE
In addition to attending many events in Hollywood on the arm of her husband, according to what is known about her is that he was working as an art dealer in Santa Fe, California, at the time they met.
It is not known about Bishoff's first marriage, the name of her first husband, her occupation, and how long they were together. She is a very private person and has not shared those details.
SHE LOVES TO COOK
Apparently, the couple spends a lot of their free time in the kitchen. In fact, for the holidays they have a tradition: he cooks on Thanksgiving Day and she cooks Christmas dinner for the family.
They are very good at cooking and enjoy being together in the kitchen. It seems reasonable that with a large number of children at home there was a great deal of work making dinner.
MIXED FAMILY
Thomas and Bischoff brought her families together by exchanging her vows, the two daughters she had in her previous relationship: Brooke and Kendra, and Thomas's four children: Richard Jr., Gweneth, Pilar, and Barbara.
In 1996, the couple welcomed their only son together, Montana. The actor and his wife live in New York, and they used to take his son Montana to school through Central Park, something that has made them love that part of the city.
FAMILY LESSONS
Having a family with so many children, there are many anecdotes, stories, and lessons learned. One of the most important things according to him is not trying to make children like parents. They have to be left alone, left free to grow into who they are. It is not easy but it is important.
With so many children at home, it wasn't easy but there was a lot of humor. The couple is very confident and also have a lot of fun together. It has been a great job, it has caused a lot of tension and challenge, today they get together to enjoy Christmas dinner.
OTHER SUCCESSFUL MARRIAGES
Successful marriages in Hollywood are not very common, however, there are many couples who have managed to pass the test of the years and stay together happily.
Some of those couples, like that of Richard Thomas and Georgiana Bischoff, are Michael J. Fox and Tracy Pollan, Dolly Parton and Carl Thomas Dean, John Travolta and Kelly Preston, Sarah Michelle Gellar and Freddie Prinze Jr.