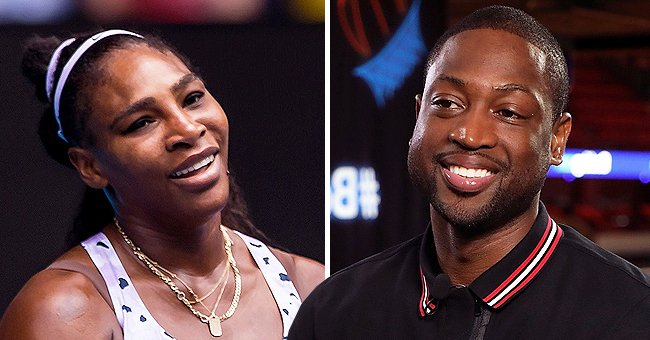 Getty Images
Dwyane Wade Posts Meme of New Hairdo with Serena Williams Aiming at His Head like It's a Ball

Retired NBA player, Dwyane Wade reacts to a hilarious meme of the tennis star, Serena Williams ready to smack his head with her racquet. This, after a series of Wade's bold hairstyles.
An edited meme of Dwyane Wade standing in front of Serena Williams, with a determined look in her eye, seemingly ready to wallop Dwyane's head, has gone viral and is being met with hysterics from fans.
It might seem as though Dwyane is about to take a smash on his head from Williams, but the way he's shared and laughed at the picture shows that the former basketball star is not above taking a joke on the chin.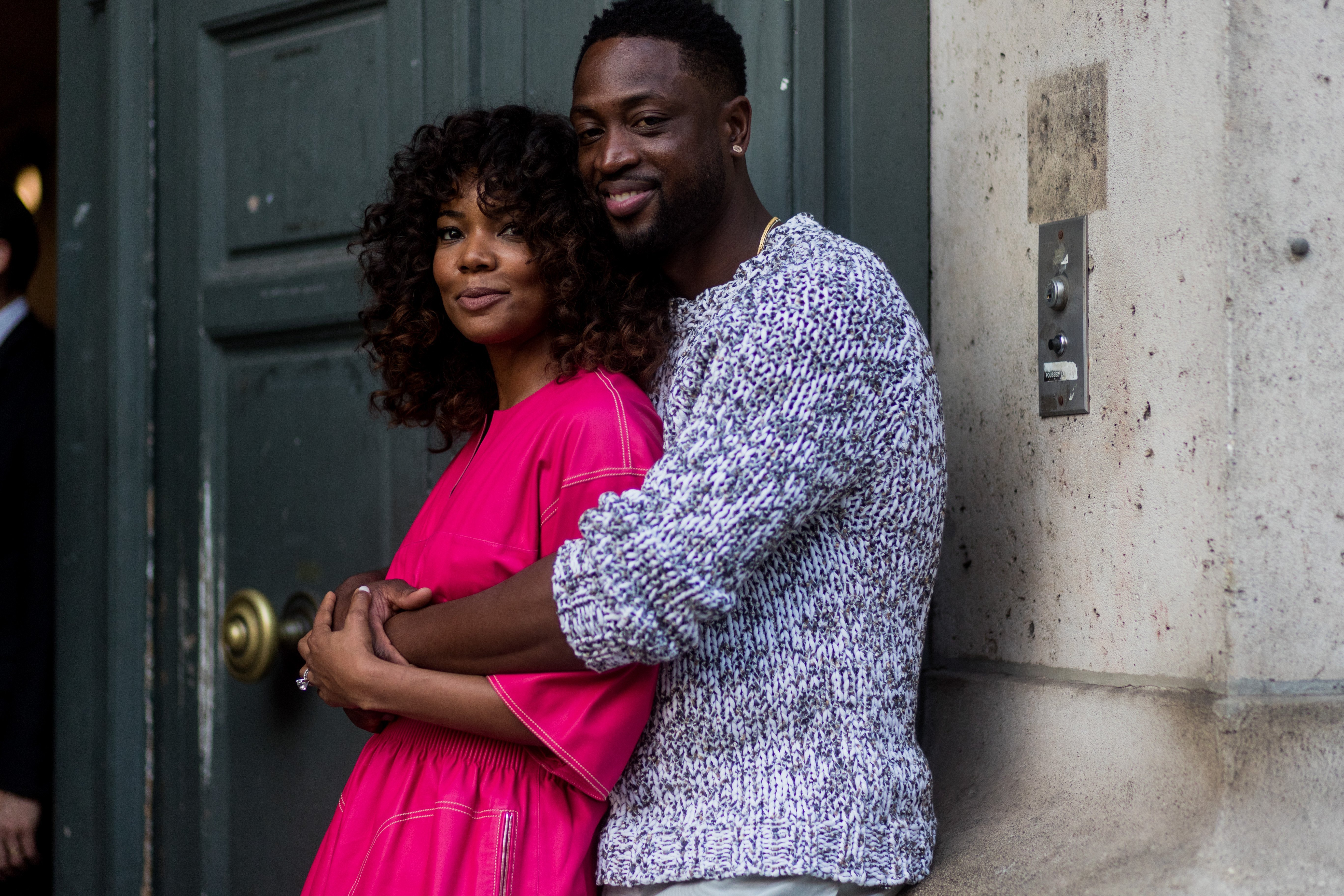 Gabrielle Union & Dwyane Wade hugging outside Hermes during Paris Fashion Week on June 24, 2017. | Photo: Getty Images
SERENA AIMS FOR DWYANE
Dwyane jokingly demanded an explanation as to who was responsible for the edit, tagging Williams in the post. So far, the only responses have been a series of laughing emoji from fans who couldn't resist, as he asked:
"Who did this?"
In an earlier post, he shared a precious photo of him holding his daughter, Kaavia's hand, who he shares with his wife, Gabrielle Union. Kaavia looks adorable in a black and red skirt, paired with a red jumper and matching boots.
ENJOYING LIFE AFTER BASKETBALL
Since retiring from the Miami Heat, Dwyane has kept himself busy by trying an array of hairstyles, including a red and blue do from earlier this year. His latest look has tickled with many commenting on his head resembles a tennis ball.
Dwyane's hairdo previously made headlines in highlighting the social justice movement, "Black Lives Matter."
Fans of the Heat Legend have come to love his playful nature, as evidenced by a separate occasion when Dwyane photobombed a couple's proposal on the beach.
THE PROWESS OF SERENA
If anyone's taking a racquet to Dwyane's head, then who better than 23 Grand Slam title holder, Serena Williams. Since taking up the game of tennis at age 3, the super star's gone on to win 4 Olympic Gold medals and over $93 million, adding:
"I would like to leave a mark. I think obviously I will, due to the fact that I'm doing something different in tennis."
Off the court, Serena has expanded her empire into fashion, television, and film. She married Reddit co-founder, Alexis Ohanian in April 2017, before welcoming daughter, Alexis Olympia Ohanian Jr. on September 1, 2017.
DWYANE AND BLM MOVEMENT
Dwyane's hairdo previously made headlines in highlighting the social justice movement, "Black Lives Matter." He rocked a beach blonde hairstyle with a black clenched fist sprayed across the back of his head.
He was reportedly showing solidarity with his former NBA teammates, following the refusal by the Milwaukee Bucks to take to the court, after the shooting of Jason Blake in Kenosha, WI.
The 38-year-old, future hall of Famer, together with his wife Gabrielle has been vocal about his support for social justice. Dwyane even incorporated messages of unity into his wardrobe, once donning a "Shoot hoops, not people" shirt.
One can only imagine what will inspire Dwyane's next hairstyle of choice, and we can only hope that it will result in as much fun as his latest "tennis ball" hairdo.
Please fill in your e-mail so we can share with you our top stories!