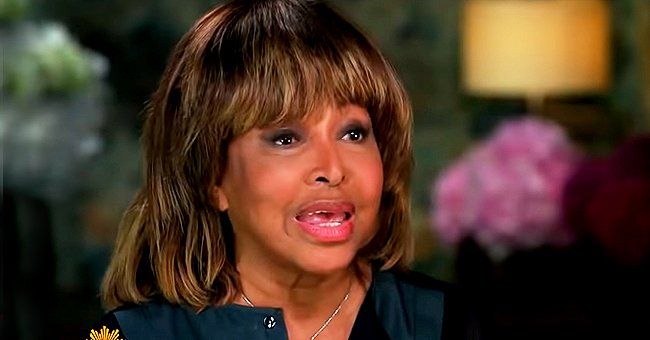 youtube.com/Your Disco80 Needs You
Tina Turner Opens up about Surviving Her Abusive Marriage with Ex-husband Ike Turner

The "Queen of Rock 'n' Roll" Tina Turner was famously married to singer and bandleader Ike Turner, who submitted her to an abusive relationship during her 20s and 30s, and she credits Buddhism with having saved her.
81-year-old iconic singer and actress Tina Turner recently sat for an interview with "The Vagina Monologues" author V, formerly known as Eve Ensler, to discuss her spiritual practice and how it helped her survive an abusive marriage.
Now retired and living in Switzerland, Tina has just published a book about her inner strength and Buddhism, titled "Happiness Becomes You," and she opened up with V about transforming the negativity in her marriage to late Ike Turner.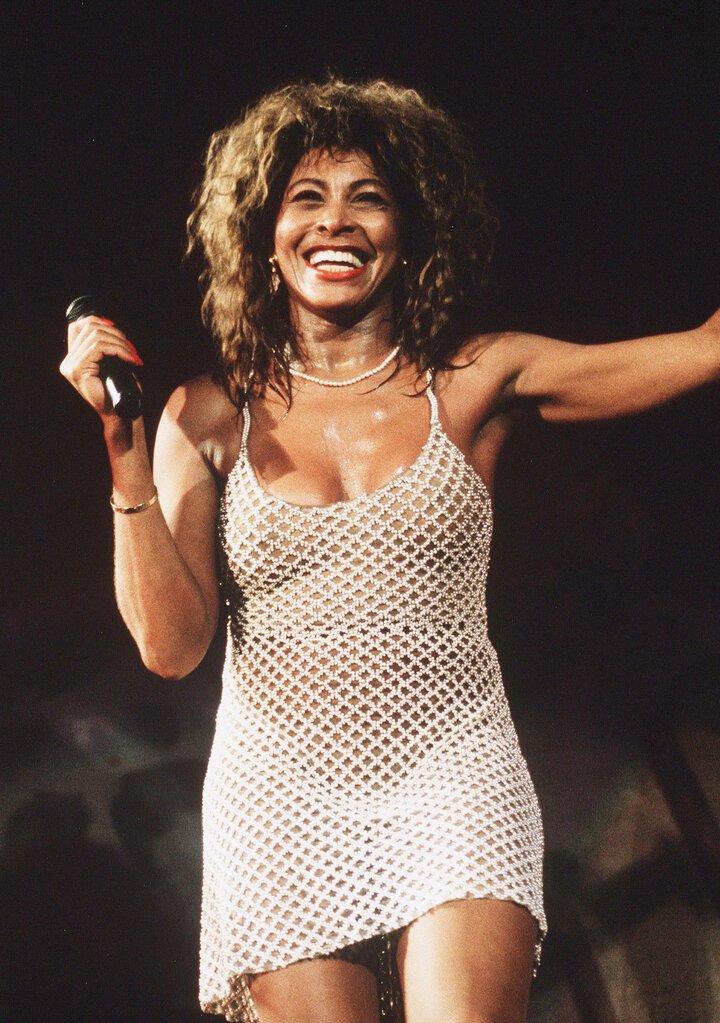 Tina Turner performing live on stage at Wembley Stadium in London in 1990. | Image: Getty Images.
In the long conversation, there was a point on which V asked the star how did she manage to gather the courage necessary to break away from an abusive and powerful husband and start over as an independent woman.
In fact, Tina admitted that she first approached Buddhism after been given that suggestion by different people around her that were aware of the abuse she endured in her 20s and 30s.
Even though it took her some time, Tina credits Buddhism with having helped her find the confidence and courage she needed to break away from an unhealthy environment and to start living on her own terms. As she told V:
"We can transform any situation by changing ourselves first, opening our hearts ever wider and increasing our compassion."
Forgiveness has of course been key to her journey of healing and the quest for peace, since she had to let go of the blame she put on her abusive ex-husband, which doesn't in any way make his actions any more acceptable.
After all, true to her Buddhist beliefs, Tina trusts that there is a strict law of cause and effect in the universe and there is no way for people to escape from their own actions.
A HAPPY MARRIAGE
Even though life has taught Tina that she just needs herself to be a complete and independent entity filled with light, she definitely deserved a chance to be in a happy love relationship after having survived such a nightmarish marriage.
In 2013, at the age of 73, Tina married for a second time, finding true love in the German music executive Erwin Bach, who, as she shared in her book, allowed her to learn that love didn't mean giving up who she is.
Tina praised her husband of seven years for not feeling intimidated by her superstar status, and she recognizes that he is also a successful man, and they only feel mutually inspired to be their best selves, together and apart.
In 2017, Bach had the biggest gesture toward his celebrity wife, when he donated one of his kidneys to her after she suffered kidney failure, saving her life so the two can spend it together for many years to come.
Please fill in your e-mail so we can share with you our top stories!