Beyoncé's Mom Tina Lawson Channels Tina Turner in a Leather Jacket & Pants with Matching Heels
Beyoncé's mom Tina-Knowles Lawson looked elegant as she dressed like one of her favorite entertainers of all time, Tina Turner.
Everyone has their favorite celebrity and sometimes, it can be fun to dress up like them just to create and remember beautiful memories of them.
Beyoncé and Solange Knowles' mother, Tina Knowles-Lawson took to her social media page to share a picture of herself looking stunning as she dressed like Tina Turner.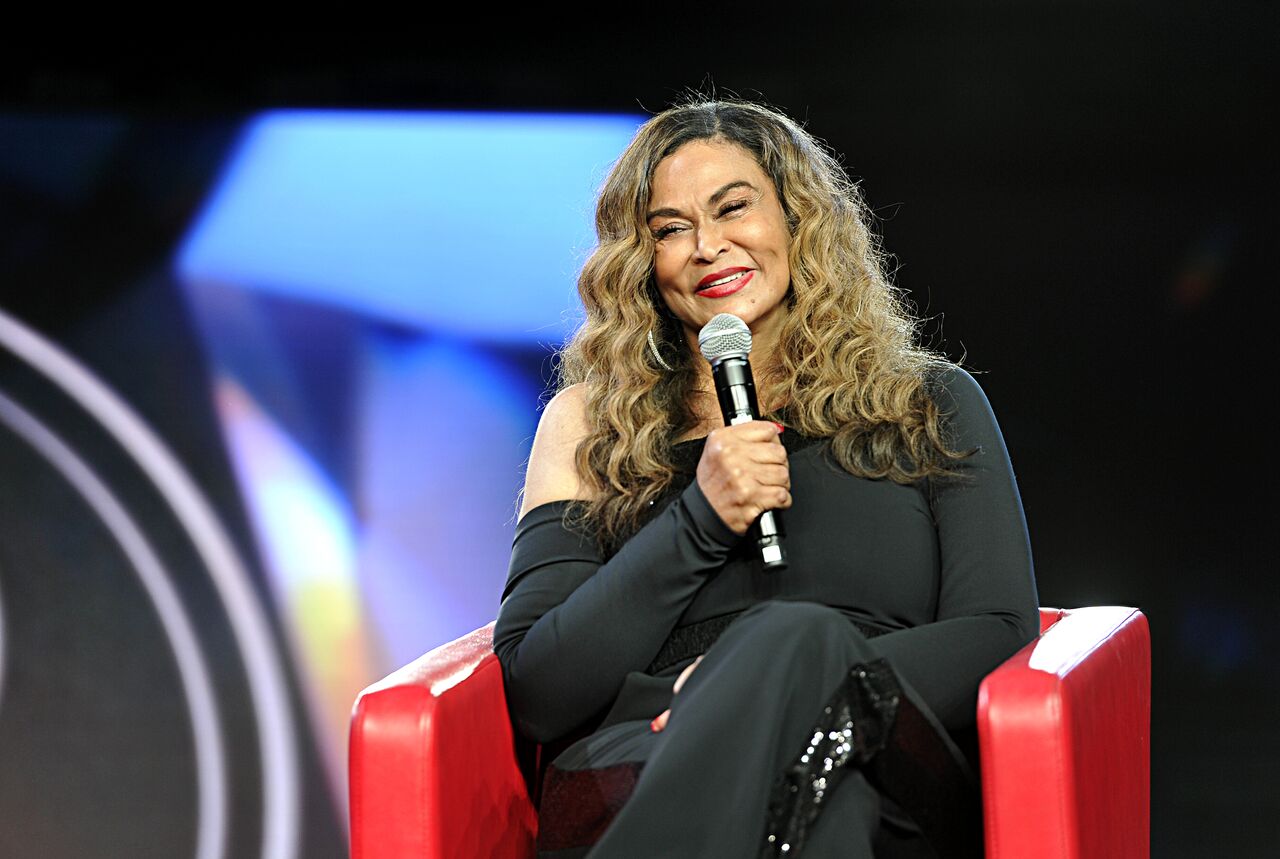 Lawson posted a picture of herself wearing tight-fitted leather pants, a leather jacket, and matching black heels.
Her hair was styled in the classic Turner way with the high fringes and curly bobs framing her simple yet pronounced and made-up face. Captioning the post, she said:
"Last night, I got to be one of my favorite entertainers. Can you guess who ?"
Following the caption which was in the form of a question were lots of comments from Lawson's fans and lovers. Many people were quick to answer the question with most stating that it was Tina Turner.
While some answered the question, some people thought it was a real throwback of Turner as they revealed that Lawson was quite exact with her costume.
Lawson knows how to make the most of every moment. ​​​
Some of the comments complimented Lawson for looking so fashionable and elegant even as she aged. Another fan said: "I had to look twice. You look like Tina. Good job on the costume.?"
Lawson is known for her unique and chic style. A costume designer herself, Lawson has established herself in the fashion and entertainment world not just for being the mother of Beyoncé and Solange but also for being good at what she does.
Aside from being great at her job, Lawson is also a wonderful and doting grandmother. She has four grandchildren and for her, loving each and everyone one of them is important.
While it might seem like her children have created a legacy for themselves independent of her, Lawson still believes that it is essential for her to ensure that she also leaves a lasting legacy. 
In all, be it in looking chic, dancing, or having a good time, Lawson knows how to make the most of every moment while enjoying the thrills that come with life.