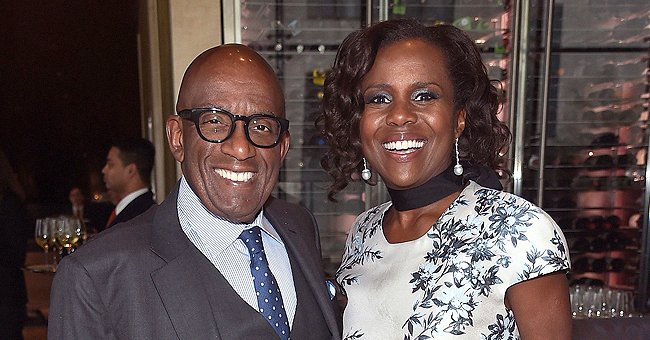 GettyImages
Al Roker's Wife Deborah Roberts Stuns Flashing Sweet Smile in Recent Selfie in a Blue Outfit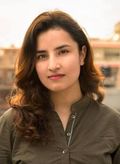 Al Roker's wife Deborah showed off her sunny smile as she posed in the "Good Morning America" office with the prettiest sweater on. She looked stunning!
ABC's Deborah Roberts is glowing, and she ain't afraid to show it! The 60-year-old beauty recently headed out to the "Good Morning America" office to tape a segment.
Luckily for her fans, Roberts shared a snapshot of her glam for the day on Instagram. She looked stunning in a pastel blue sweater with embroidered silver flowers.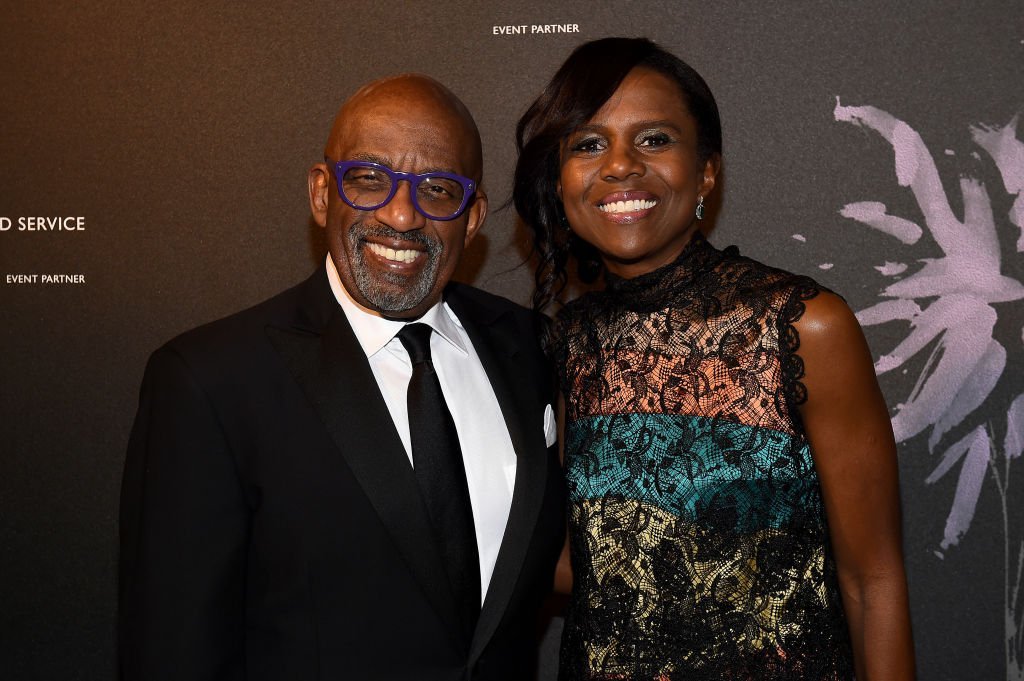 Al Roker and Deborah Roberts attend the Fourth Annual Berggruen Prize Gala on December 16, 2019 in New York City. | Photo:Getty Images
ROBERTS LOOKS STUNNING
Placing a hand under her chin, Roberts gave a sweet pose as she clicked the selfie. Her makeup was on point with glittery eye shadow that matched her outfit and some lipgloss.
It has been a rough year for Roberts, especially since her husband Al Roker was diagnosed with prostate cancer.
Her hair was parted on the side, some of which framed her face and twisted into a beautiful wave. She looked beautiful with the graying roots, and it somehow blended with her overall winter look.
Fans were pretty glad to see her smile, especially since she has been through a lot lately. They took some time to shower her with compliments and said she looks beautiful.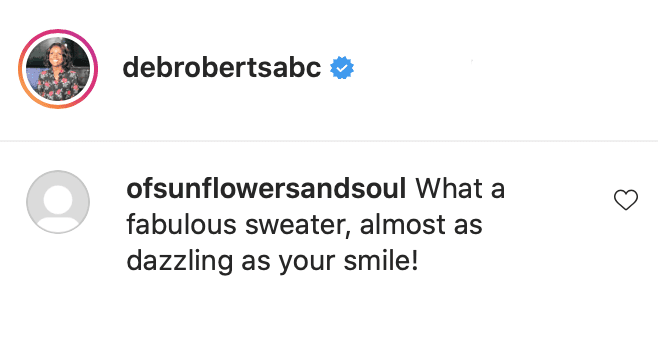 A fan's comment on Deborah Robert's photo. | Source: Instagram/debrobetsabc
HER FAMILY HAS BEEN THROUGH A LOT
Many fans could not get enough of Roberts' sweater, and understandably so — it looked so pretty! Roberts mentioned she was not wearing heels, and her female followers approved by saying they hurt the back anyway.
It has been a rough year for Roberts, especially since her husband Al Roker was diagnosed with prostate cancer. In November, he underwent surgery to remove it.
Roker has been steadily recovering. Speaking to GMA's Robin Roberts in November, Roberts quipped he was already annoying her with pranks and jokes, which was a pretty good sign.
Roker revealed his cancer diagnosis on November 6. During a routine hospital visit, the doctors found an elevated prostate-specific antigen in his blood, and a biopsy and MRI confirmed the sad news.
ROKER IS RECOVERING
Luckily, the cancer was caught early on, but it was aggressive nonetheless. His surgeon said the cancer was somewhat confined to the prostate, and things are looking pretty good so far.
After the diagnosis, Roker's fans and loved ones bombarded him with prayers. His friend and colleague Robin had been in constant contact with his wife. She was proud of him for handling everything with grace.
Please fill in your e-mail so we can share with you our top stories!