Al Roker Celebrates Wife Deborah Roberts' 60th Birthday with a Sweet Pic of Her with Their Son
"Today" show weather anchor Al Roker was in a celebratory mood as he marked his wife Deborah Roberts' 60th birthday in style with a sweet post featuring her and their son, Nicholas.
Weather forecaster Al Roker celebrated his wife, Deborah Roberts' 60th birthday by taking to his Instagram page to post a special tribute to her. 
Accompanying Roker's post was a sweet picture of his beautiful wife and their charming son, Nicholas. In the photo, Roberts smiled excitedly while carrying her birthday cake.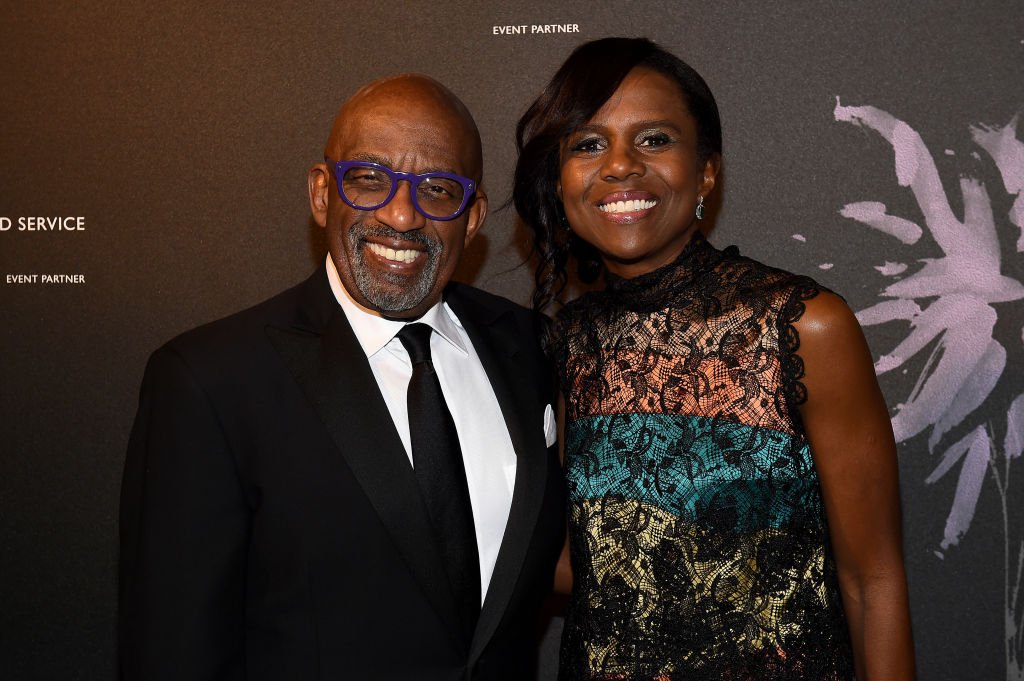 The cake had colorful candles on it. She wore a buttoned cotton jacket over a white top. Roberts' son, Nicholas stood beside her in the picture. He also smiled though he faced another direction. 
Nicholas wore a blue shirt with cartoon characters. He wore a black jacket over the shirt and matched it with grey pants. Roker captioned the post with loving words to his wife, writing: 
"A very #happybirthday to @debrobertsabc It's your birthday, but you're the gift that keeps giving."
His fans also wished Roberts a happy birthday, taking turns to say nice words to her. One person wished her all the best while another fan described her as a charming personality. 
A third fan wished Roberts love and joy on her special day before expressing love for her, while a fourth person said she was the sweetest. 
Roker opened up on his experience as a father to the 18-year-old.
Roker and Roberts share a sweet and enduring love story that has seen them face many challenges yet they continue to be a solid unit. 
Interestingly, the couple works for rival television networks. While Roker is a seasoned weather anchor on NBC's "Today" show, Roberts is a celebrated reporter for ABC News. 
Despite those differences, they remain a fun-loving couple. Fans saw this side to them when the weatherman popped up during his wife's segment on "Good Morning America."
With that love and affection, they have raised their kids, Nicholas and Leila, and Roker's adopted daughter from a previous relationship, Courtney. 
Nicholas is a child with special needs. Roker opened up on his experience as a father to the 18-year-old, describing him as a hardworking boy with a good sense of humor and who had taught him a lot. 
Roker also shared his "know your value moments" with his three children on NBC, saying he has learned lessons from each one of them. 
The weather anchor explained that even though parents' relationships change as they grow into adulthood, the core values which they have instilled in them always remained the same.